ALBUM REVIEW: Caroline Spence's 'True North' Points the Way to Finding Peace
---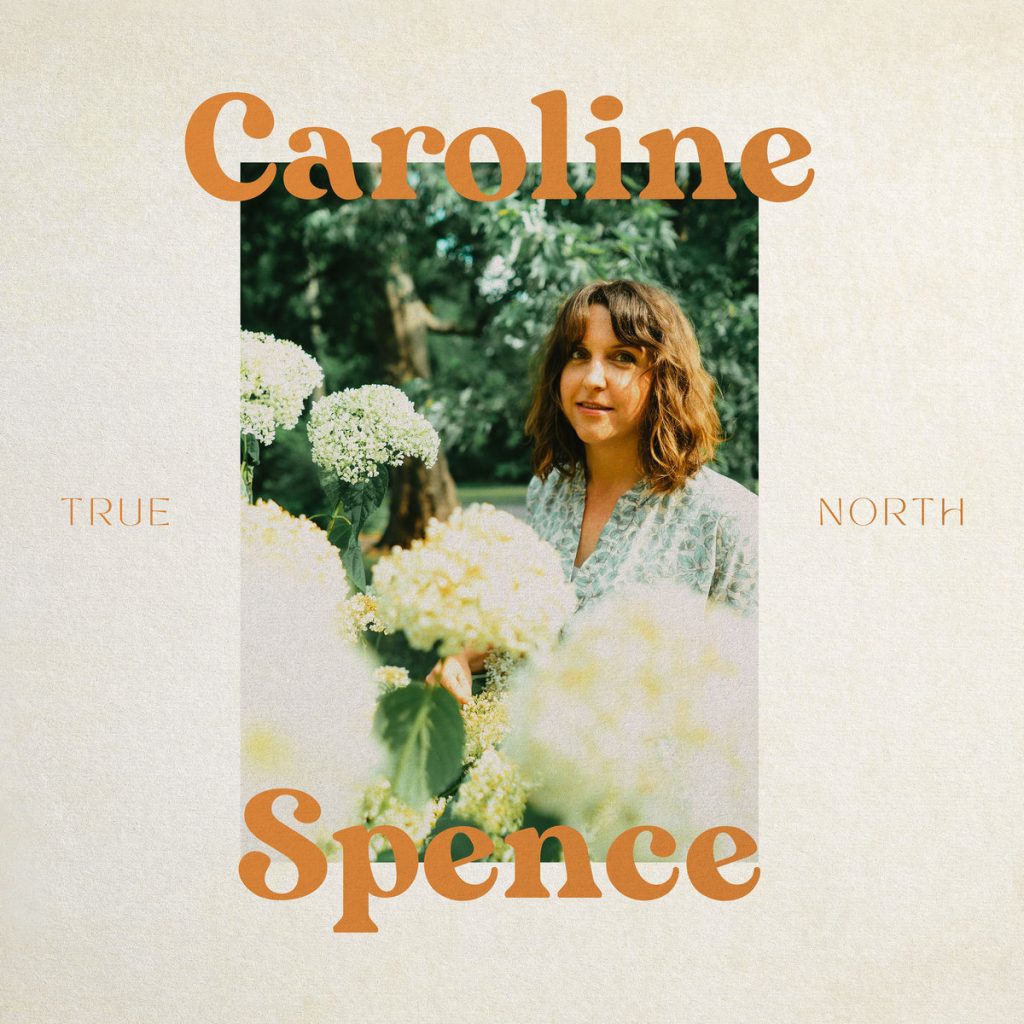 It is a rare thing for the world to give us a chance to process our grief, to contemplate how time has marked us and colored our lives. On True North, Caroline Spence explores the impact that grieving can have on a person and a way through, at least in how she experienced it.
Musically, True North delivers some notable tonal shifts compared to her previous albums, though she remains true to her sound. Spence and producer Jordan Lehning explored the poppier and catchier dimensions of her voice, calling to mind the alt-rock records of the '90s (e.g., Nada Surf and Aimee Mann) while still hewing to the Americana instrumentation that has defined her previous work.
True North arrives a few years after 2019's well-acclaimed Mint Condition, a record that championed peace in the face of upheaval and disaster (ND review). In many ways, True North expounds upon this theme, as many of the songs begin with a lived-in heaviness and lighten into revelation. On the surface, some of them begin to sound like self-help poems, but they never quite reach the point of asserting truths; rather, Spence ultimately expresses the importance of learning ourselves and the people we love.
"Clean Getaway" aptly embodies this, with Spence singing over a tender piano melody, "you gotta face yourself in the mirror / gotta recognize something unclear / gotta know what it is that you fear / and chase it down," her voice warm and direct. In "Clean Getaway," she shows the impossibility of escaping and the importance of searching for acceptance instead.
"I Know You Know Me" extends the theme of acceptance to a partner instead of oneself. On this version (there is also a duet with Matt Berninger available online), Spence sings over a steady and rolling guitar line, her voice rising and falling like the moon, equal parts mournful and reverential. This is not a romantic love song, but one that extols the broken beauty of truly knowing someone, accepting and loving them for all of the good and all of the bad. It is a truly beautiful song that emphasizes the value of imperfection and an honest love. It contrasts neatly against "Scale These Walls," another love song — either a partner or the self — about breaking down the walls we build around our selves.
Throughout True North, Spence makes it clear that her songs exist to communicate the tiny revelations of her lived experience. On "Mary Oliver," she sings, "I don't wanna put my pain on a pedestal / wrap it up and sell it to you at the record store" a verse before the outro, "all I'm gonna be is a heart on a sleeve." This is as close to a mission statement as Spence comes on True North, subtly conveying that these are love songs just as much as lamentations.
Spence shows us that grief is ultimately the last expression of love, but it is love nonetheless.
---