Caroline Spence's Songwriting is in 'Mint Condition'
---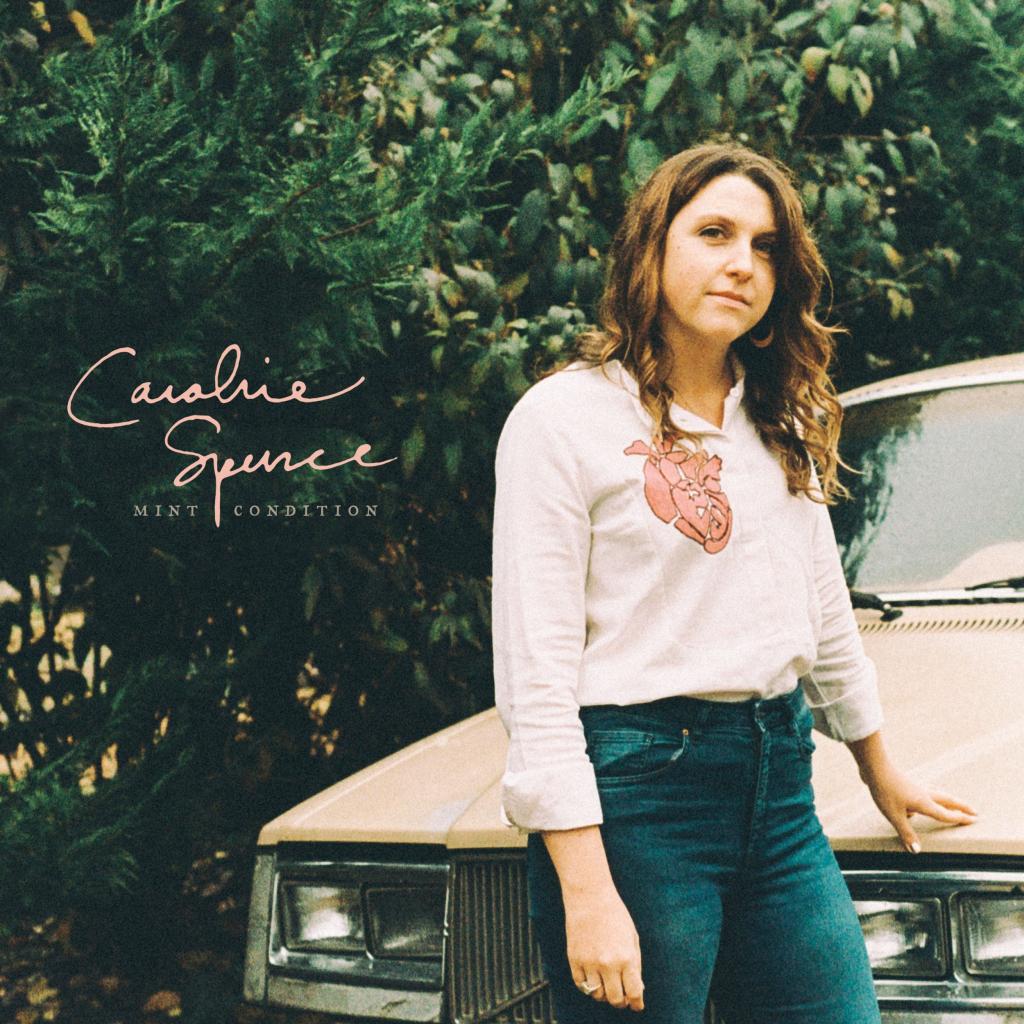 When we last heard from Caroline Spence, she had crafted an album of songs about whole-hearted yearning and losing herself in love. 2017's Spades & Roses was brimming with tales of romance and coming of age, hardship and risk, all sung in her sweet-as-honey voice. Mint Condition, her follow-up and third full-length album, finds a more grown up version of Spence, one who is doing her best to straddle the often fine line between fragility and power in the stories she tells, particularly about women. Spence captures the fear and the fearlessness of women searching for their place in the world, be it a disappointing dead end at the end of a long highway or a dream come true.
Spence herself is more of the fearless ilk, unafraid to show messiness and write honestly about her mistakes. With "Song About a City," one of Mint Condition's standouts, Spence flexes her strength in creating flawless melodic choruses as she sings self-deprecatingly about wishing she could stop writing love songs. "Wish I could write a song about a city / Instead of songs about you," she sings. "Can't see the beauty through the ghost that I'm still dragging around." On the quiet lullaby "Sometimes a Woman Is an Island," Spence brings an airy beauty to the complexity of being a woman, asking us to "meet her right where she is." On the rocker "Who's Gonna Make My Mistakes," Spence finds the singularity of herself in her flaws. She's broke, at a bar, drinking when she shouldn't be, and talking to strangers against her better judgment. But, as she smartly asks, "Who's gonna make my mistakes if I don't?"
Mint Condition continues to show Spence as a master storyteller in her songwriting. She creates characters with enough depth that they jump right out of the song. "Angels (or Los Angeles)" brings to life a woman on a journey of self-discovery, despite the countless factors working against her, "her life like some cowboy's cliché." Still, this is no one-dimensional girl. Spence nurtures her subject, showing us the strength and resilience we couldn't see before.
---