Buddy Guy Lets His Guitar Do The Talkin' On 'The Blues Don't Lie'
Posted On September 30, 2022
---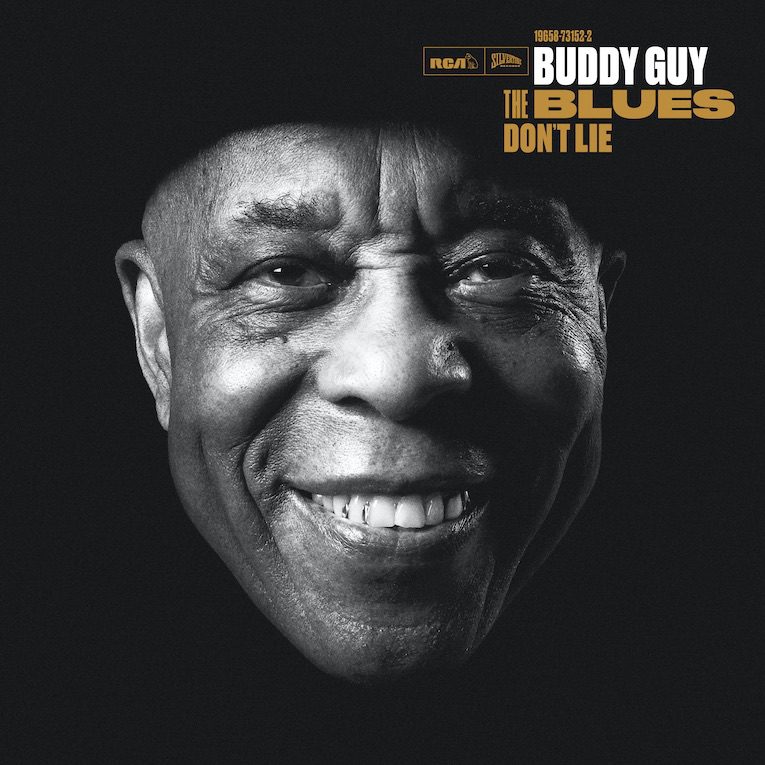 In September of 1957, Buddy Guy left his home state of Louisiana and, like so many of his contemporaries in post-World War II America, traveled north by train to the promise of the Windy City. There in Chicago, Guy eventually met Muddy Waters, who had made his own trek from Stovall Plantation in Mississippi just 14 years prior. Waters helped Guy secure a job as a session guitarist for Chess Records and the rest, as they say, is history.
And what a history it's been for one of the last men standing from the peak of that Chicago blues sound. Now, 65 years to the month after that first journey north, Guy has released The Blues Don't Lie, the follow-up to his Grammy-winning The Blues Is Alive And Well from 2018. Once again working with longtime producer, bandleader, drummer, and principal songwriter, Tom Hambridge, Guy's voice and guitar pyrotechnics continue to defy his 86 years, both of which he's toned and tuned with the endurance of an athlete from his constant touring.
On The Blues Don't Lie, Guy and Hambridge continue to season the tracks with big-name guests. Unlike some of his albums in the 1990s, however, the stars don't crowd or overshadow the main attraction. Elvis Costello adds joyful, hyper responses to Guy's calls in the heavy, fuzzed-out rocker, "Symptoms of Love;" James Taylor gets to revisit his "Steamroller Blues" persona for the Hambridge/Gary Nicholson co-write, "Follow the Money;" and Wendy Moten's soul-soaked delivery takes the strolling "House Party" over the top, making listeners wish she had at least one more verse.
Naturally, Guy does not shy away from dark topics. Early on, in the lone self-penned track "The World Needs Love," he pleads, "The world needs love like never before." And in one of his most pointed commentaries to date, "Gunsmoke Blues," Guy addresses the issue of gun violence head-on with Jason Isbell, as both guitar-slingers sing the refrain, "A million thoughts and prayers won't bring back anyone."
But with all the star power on The Blues Don't Lie, it's the ones that have taken similar journeys as Guy that leave the largest, most lasting impression. Fellow Chitlin' Circuit veteran Bobby Rush shows up on "What's Wrong With That," in which he and Guy trade lines about the things they love unapologetically — from butter biscuits to, in Rush's case, women half his age. Mavis Staples, on the other hand, joins Guy to teach and preach, telling us they go back to, "When the blues was everywhere." Their line-trading at the end is poignant and endearing, an album highlight.
Only six of the album's generous 16 tracks feature guests, which leaves a typical album-worth of Buddy Guy doing what he does best: searing guitar, howling, celebratory vocals, and miles of gravitas. In addition to songs written or co-written by Hambridge (with help from Guy, Richard Fleming, Gary Nicholson, and Bill Sweeney throughout), Guy tears through versions of B. B. King's "Sweet Thing," Slim Harpo's "I'm A King Bee" (here listed as "King Bee"), and, the biggest surprise, a take that brings out the funk in Lennon and McCartney's most explicit nod to R&B, "I've Got A Feeling." The reassurance in hearing Guy singing, "Everybody had a hard year" makes one thankful this octogenarian is still moving the blues forward, 65 years after stepping off that train and into blues and roots music history.
---