Billy Strings Melds Tradition and Experimentation on 'Home'
Posted On September 25, 2019
---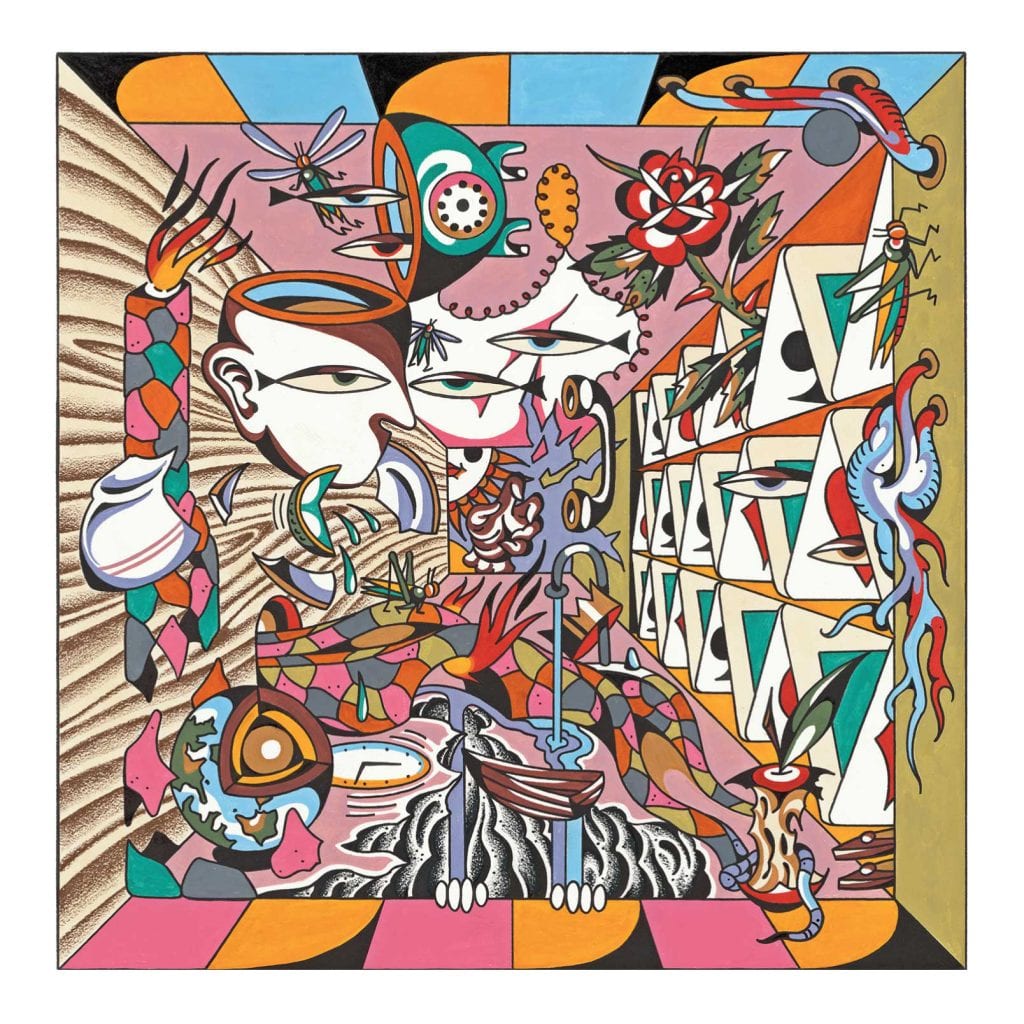 Compounded by generations of unwavering respect to the music and self-imposed rigidity, bluegrass continues to be highly wary of change. The genre often is stagnant to the point of self-parody. Tradition is rich and reverent, but it's also stifling to creativity and risk.
But there are searchers in the younger generations, whether they be artists like Rhiannon Giddens, Dom Flemons, and Kaia Kater exploring and exposing the musical perspectives of people of color or rock-indebted wunderkinds like Billy Strings seeking deep space on guitar.
Strings, a 26-year-old Michigan native, stuns on his cosmic new album, Home. His second solo LP and first release for Rounder Records is more sophisticated and polished than 2017'sTurmoil & Tinfoil, but no less bold.
The young warrior completes a challenging feat on this record as he strikes a thoughtful balance between traditional playing on short cuts and warmly weird psychedelic journeying on several other selections, most notably two seven-minute-plus recordings: "Away from the Mire" and "Home." The former finds Strings and his top-tier bandmates engrossed in trippy instrumentation, like a bluegrass jam band that sounds less like Jerry Garcia and David Grisman and more like what old-time music might be like in 2045. "Away from the Mire" is inundated by a storm of strings that could topple over at its peak, but it remains captivating and entrancing throughout. These players zoom forward to faraway sonic realms before neatly returning to lyrics and more traditional sounds at the end. Strings follows that one with "Home," a quieter but no less psychedelic journey with virtuosic guitars intertwining with commanding orchestral additions. Together, the two tracks lock into a near-drone headspace, causing the curious listener to wonder what Spiritualized or Moon Duo might sound like with a bluegrass inflection.
That said, bluegrass purists will still find plenty to enjoy on Home. "Taking Water," "Must Be Seven," "Hollow Heart," and "Freedom" all represent a sound that would sit well with WAMU listeners and most IBMA World of Bluegrass attendees.
The songwriting is cutting and intelligent. "Watch It Fall" tells of the gradual collapse of American institutions and pride, refusing to hold back on incisive political commentary in a genre that is often to hesitant to jump into the fight.
"While chunks the size of Delaware are falling off the pole / our heads are buried in the sand, our leaders dug the hole," Strings sings. "Like junkies hooked on fossil fuel headed for a draw / how long until there's nothing left at all?"
"Come and wait awhile in silence, love," he sings, solemnly, "watch it fall with me."
Expect this rising star to keep climbing and morphing. Strings is known for being a road warrior, and these tracks should sound awesome on stage, where they could easily be jammed out beyond the strictures of an album's run length.  Few in modern bluegrass are going to such deep space frontiers. Home demonstrates that Strings is primed to keep exploring the outer reaches of roots music.
---