Billy Strings Finds 'Renewal' Amid Months of Quarantine
Posted On September 23, 2021
---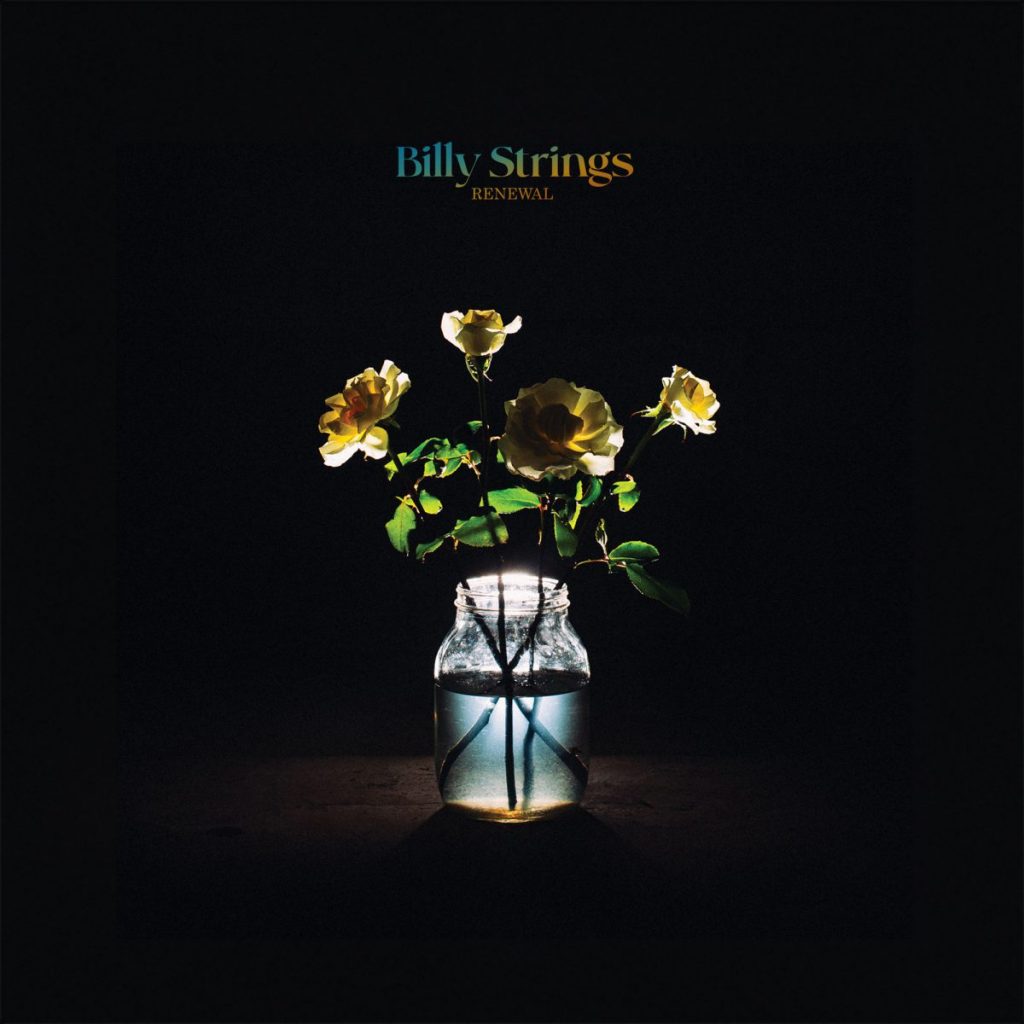 At some point in quarantine, the rest of the music world caught up with a truth the bluegrass community already knew: Billy Strings is an unparalleled talent.
Following the late-2019 release of the Grammy award-winning Home, with planned spring (and subsequent) tours canceled, it appeared his rising star might be dimmed without the backing of his famously energetic live shows.
Instead, Strings planned a run of livestreams that enlivened audiences and helped define the possible in the COVID era. With Home and these virtual shows, he earned the International Bluegrass Music Association's Guitar Player of the Year and New Artist of the Year awards, as well as Pollstar's Breakthrough Artist of the Pandemic. And then, having returned to current hometown Nashville, Strings and his band — Billy Failing (banjo), Jarrod Walker (mandolin), and Royal Masat (bass) – joined producer Jonathan Wilson (Father John Misty, Roger Waters) at the Sound Emporium to blaze right ahead with a new record, Renewal.
With Wilson's guidance, the band expanded their bluegrass sound, continuing the long-familiar-to-fans elements of heavy metal and jambands that define their shows, but also adding spaced-out psychedelia ("Secrets" and "Fire on My Tongue" offer examples), classic rock melodies ("Leaders"), and even indie rock. But the bluegrass remains — "Red Daisy," "Hellbender," and "Fire on My Tongue" are all beautifully arranged and as close to traditional as a Billy Strings song can be.
And though the musicality is the most automatically familiar part of Renewal, the songs themselves, built around Strings' yearning vocals, stand up to and even match the exploratory music. Renewal features songs written during and influenced by quarantine, with several — including the rollicking jam "Heartbeat of America" and the almost-mournful "Nothing's Working" — likely to become fan favorites immediately as he hits the road again.
In many ways, "Nothing's Working" represents the themes across the album: Strings agonizes over failed relationships, but also the failures afflicting humanity as a whole. He sings:
Heart and guts against the wind
And nowhere left to go
right before adding,
Watch how the rain gives
Up a chance to swim
Burn the broken bridges
And we'll build them again
which reflects the duology Strings is exploring. On the one hand, the world and living seem defined by tenuousness; on the other, there is a real sense of hope. Ultimately, Strings skews toward hopefulness, especially on songs like "Know It All" and "Ice Bridges," each of which suggest something better will come.
"Hide and Seek" — a kind of prog-grass tune — also explores these themes. The music builds repeatedly into a frenzy, and then drops right back into the original melody, occasionally leaving room for the kinds of sonic exploration sometimes rare in bluegrass.
In short, Billy Strings and his band continue to show the direction bluegrass can go, offering multiple paths full of promise, beauty, and explosive joy. Renewal will assert to new listeners what his fans already know: Billy Strings is a singular talent pushing his genre into new territory.
---