Troubadour Todd Snider Announces New Live Album
---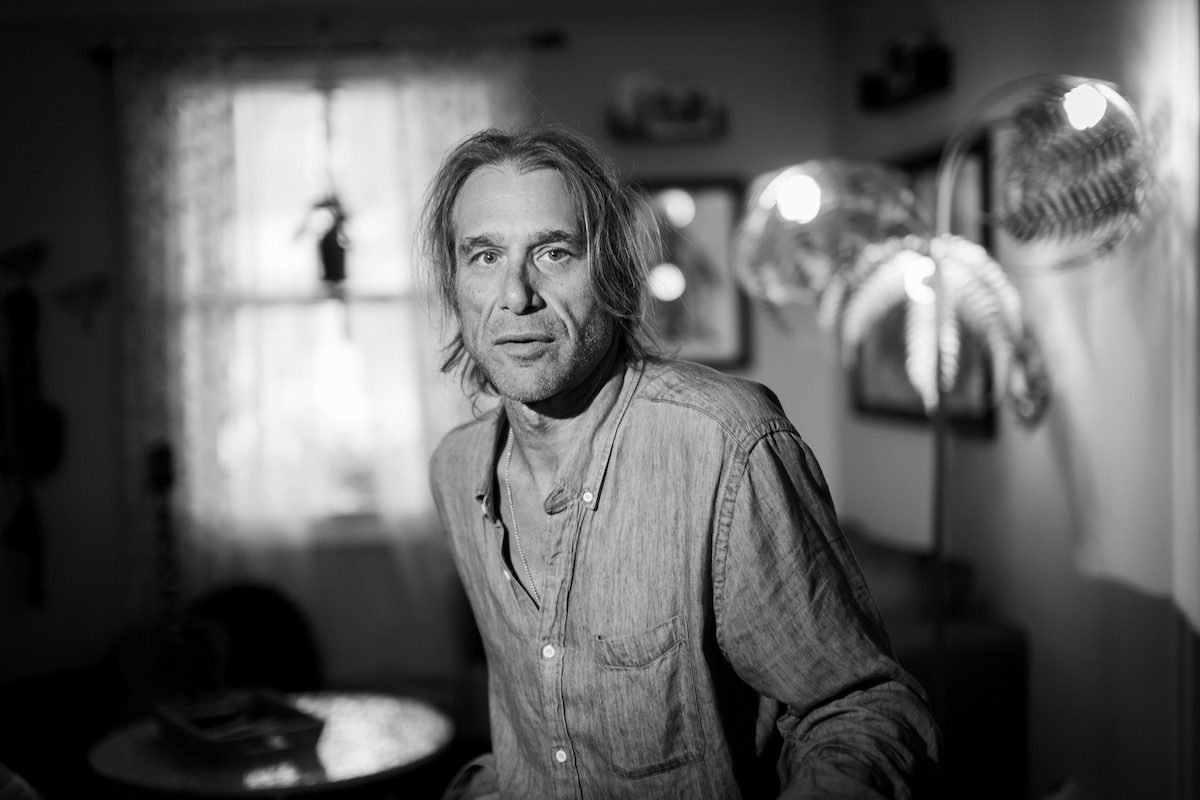 Todd Snider (photo by Stacie Huckeba)
As good as Todd Snider's studio albums are, where he really shines in on a stage, barefoot, be-hatted, and bound to make an audience laugh and cry within the space of a few minutes.
So fans will welcome today's news of a new live album from this true troubadour, a collection of performances recorded during Snider's joyful first tour after the pandemic shutdown titled Live: Return of the Storyteller, coming Sept. 23 via Snider's Aimless Records and Thirty Tigers.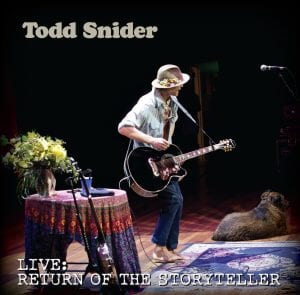 The album finds Snider remembering lost friends and mentors, including John Prine, Jerry Jeff Walker, Neal Casal, and Col. Bruce Hampton. Many of the album's 27 tracks are, of course, stories, including tales of ghost children in California, adventures in the woods behind Johnny Cash's house in Tennessee, and, according to a press release announcing the album, "raising hell with the inventor of Crocs in Montana."
The songs span his career, including some from his 1994 debut Songs From the Daily Planet and a few reimagined versions of tracks from 2021's First Agnostic Church of Hope and Wonder (ND review). Live: Return of the Storyteller is a successor to Snider's previous live album, 2011's Live: The Storyteller.
Snider included this comment in the announcement:
"this album is dedicated to all the people
who come to these shows
whether this last tour was the first one you caught
you've been coming since 94,
or you joined the family somewhere in between
you have my undying gratitude
traveling and singing has been the great joy of my life
and it's not lost on me who makes it possible
thank you."
The first single from Live: Return of the Storyteller is a live version of "Just Like Old Times," a fan favorite that inspired the 2020 movie Hard Luck Love Song, starring Sophia Bush, Eric Roberts, and RZA. The video follows Snider on a meandering walk onstage, a poignant short journey after such a long time away:
You can read more about the movie that "Just Like Old Times" inspired and hear about Snider's return to touring and connection with the troubadour tradition in an interview in our upcoming Fall 2022 journal. Subscribe now to be first on the list when it mails out.
---