THE READING ROOM: 'The Dylan Tapes' Resurrects Early Interviews With and About Bob Dylan
---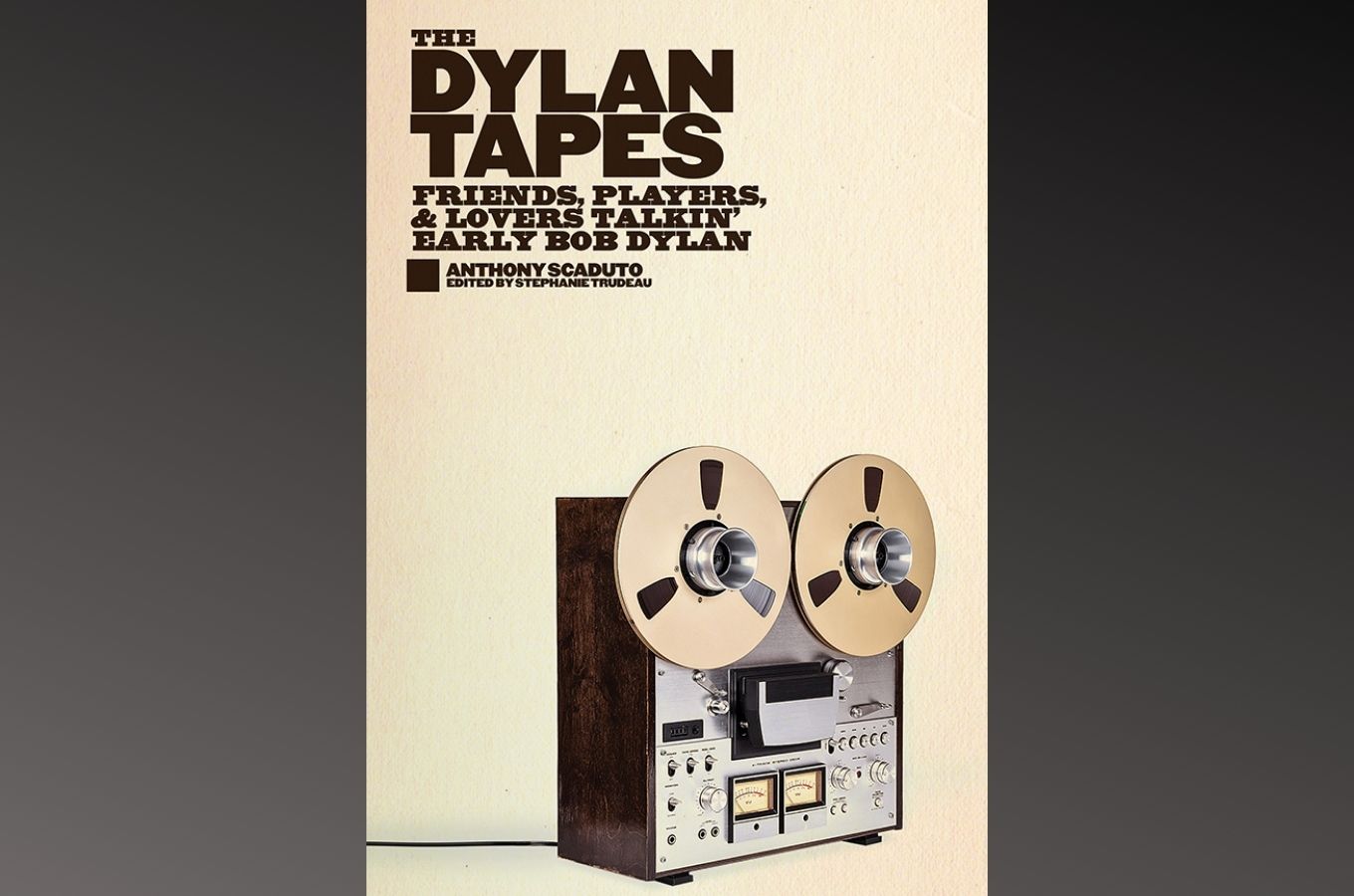 This year we'll have at least three books about Bob Dylan, one by the inscrutable Nobel Prize winner himself. We'll have to wait until November for Dylan's own The Philosophy of Modern Song (ND story) and October for cultural critic Greil Marcus' Folk Music: A Bob Dylan Biography in Seven Songs. Until then, Dylanologists and fans of the enigmatic one can tide themselves over with the uneven collection of interviews collected in The Dylan Tapes: Friends, Players, & Lovers Talkin' Early Bob Dylan, by Anthony Scaduto, edited by Stephanie Trudeau (Minnesota).
In 1971, Scaduto, an investigative journalist and pop music critic for the New York Post, turned his considerable skills toward a book that became one of the first authoritative biographies of the young folk singer from Hibbing, Minnesota, making sound waves in the Village. For Bob Dylan: An Intimate Biography, he collected hours and hours of interviews with other musicians and Dylan's friends. As Scaduto's widow and editor of The Dylan Tapes Stephanie Trudeau writes: "Just before he died, Tony discovered all his interview tapes in our basement. Scaduto's 'basement tapes' comprise more than thirty-six hours of conversations with Dylan, Joan Baez, Echo Helstrom, Suze Rotolo, John Hammond Sr., Phil Ochs, Izzy Young, Mike Porco, and on and on. This book presents the raw material of audio files transcribed to the written word. The voices jump off the page, each person urgently revealing and talking of his or her time with Bob Dylan."
Well, some of the voices jump off the page and others lie inert, never taking any life. The interview with Rotolo, the girl walking with Dylan on the cover of The Freewheelin' Bob Dylan, is less than forthcoming, and she hems and haws in her responses to Scaduto's questions. When he begins the interview by telling her she can answer a couple of questions, she responds by saying, "but what I've already told — I mean, you've got everything. I don't know what I can possibly — ." Her responses are peppered with "uh-huh"s and "I don't know"s and "I told you that before"s and "I don't remember"s. When Scaduto asks Rotolo if Dylan ever talked about wanting to be bigger than Elvis Presley, she replies: "I don't think — I don't remember him competing with Presley, no. But maybe he was." In her brief introductory note, Trudeau explains that while Rotolo's responses seem guarded, Rotolo later told Scaduto that "it wasn't because she didn't trust him; she just didn't want to rehash the memories and hurts [of her relationship with Dylan]."
Other interviews prove livelier and provide more insight into the early Dylan. In her introduction to Ochs, the journalism student from the University of Ohio who hit the Village in 1961 and hung out with Dylan, Tom Paxton, and Dave Van Ronk, Trudeau calls Ochs and Dylan "friends, fellow songwriters and competitors, verbally sparring to see who could get off the fastest, sharpest, meanest quips." In response to some of Scaduto's questions about Dylan's feelings about his own writing, Ochs says that Dylan "didn't ever talk about what he wrote. Hated to talk about his work, hated to have his work discussed. I mean, like, analyzed, hated that."
During the interview with Ochs, Scaduto reminds him that Ochs had once felt that Dylan's "songwriting was pure genius … and at one point really Shakespearean." Ochs replies: "Well, from the beginning I thought he was great and with every succeeding album up to Highway 61. I'd get his new album — with an increasing amount of secret fear, you know — saying, 'My god, what's he going to do next? Can't possibly top that,' you know, and Highway 61 was just the end of it all. I put that record on and listened to it once and I just laughed. 'That's just ridiculous.' I just walked away and didn't listen to it again." Scaduto asks Ochs why he thought the album was ridiculous, to which Ochs responds simply, "It was just so good. The writing was rich. I just couldn't believe it."
Joan Baez first saw Dylan perform at Gerde's Folk City in the Village in 1961; two years later, she had him join her to play the Monterey Folk Festival: "I wanted to have as many hear him as possible," she says. Scaduto's interview with Baez probes the rumors about the Baez-Dylan romance, and she reflects on the inevitability of it: "I was involved with other people, and he was involved with other people. And when we finally finished with the other people, we were together. You know, it's a though it had to happen in the course of our lives." On the possibility of the two getting married, she tells Scaduto, "we joked about it, you know … we talked about getting married and we kidded about it because we knew that in a sense, we almost felt that it was inevitable too. But luckily, we both had enough sense to realize — it would have been a complete disaster."
Baez recalls her first impression of Dylan that night at Gerde's: "I was happy. You know, he really made me happy, that there was somebody, you know, with that kind of talent. I mean, I love genius. I'm really hooked on genius. Anytime it happens along, I get really excited."
The final chapter of the book collects a series of interviews with Dylan himself. Scaduto meets Dylan for interviews in which the two review Scaduto's manuscript. As they flip through the manuscript, the conversation grows a little heated and Dylan reveals maybe the best line in this entire book. He tells Scaduto that he hears he has written a book on the Mafia; Scaduto tells Dylan that he's written a series of articles on organized crime "and I guess I was the 'Mafia expert' for the New York Post for over a dozen years." Dylan replies: "Oh, I was wondering why anyone would want to do a book like that. It's like doing a book on Bob Dylan — you can't ever get to the truth of the subject."
The Dylan Tapes is best read alongside Bob Dylan: An Intimate Biography since the interviews offer a fuller dimension to Scaduto's book, and we get to hear these "friends, players, and lovers" talking about Dylan in their own words. Perhaps the best part of the book is that it recreates Dylan's early years in the Village and the vibrant folk music community in which he developed as a songwriter.
---