THE READING ROOM: Memoirs and Music Books Coming This Fall
Posted On August 31, 2023
---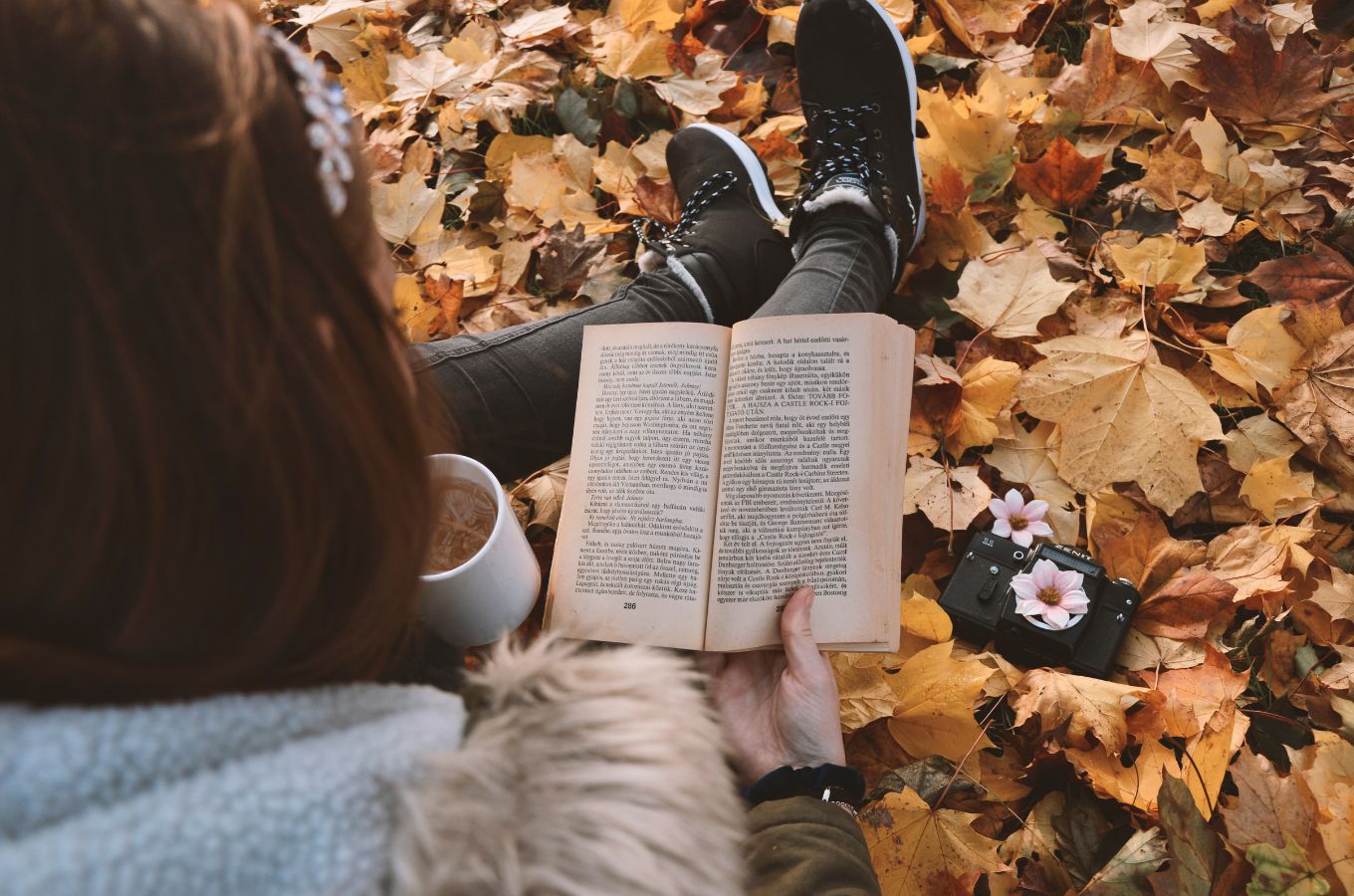 Image by Meszárcsek Gergely / Pexels
Every fall brings another crop of big music memoirs and biographies, and I mean that both literally and metaphorically; Michael Azerrad's "annotated" version of his 1993 Nirvana bio, The Amplified Come as You Are, totes up almost 700 pages, for example.
While these books grow a little more tiresome with every new publishing season, insatiable fans clamor for the revelations about their favorite artists swaddled between the covers of these books. Publishers expect a certain audience will buy these books, and thus can count on relatively healthy sales.
Two of the most anticipated memoirs this fall are Barbra Streisand's My Name is Barbra (Viking, Nov. 7) and Britney Spears' The Woman in Me (Gallery, Oct. 24). As for biographies, Mary Gabriel (Ninth Street Women) gives the Material Girl her due in Madonna: A Rebel Life (Little, Brown, Oct. 10), and Philip Norman — who has previously chronicled two Beatles (in Paul McCartney: A Life and John Lennon: A Life) — turns his gaze on a third in his hagiographic George Harrison: The Reluctant Beatle (Scribner, Oct. 24).
Here are some highlights of the coming season in music biographies and memoirs.
Melissa Etheridge, Talking to My Angels (HarperCollins, Sept. 5) — Twenty years ago, Etheridge shared her inner life in her first memoir, The Truth Is … . In her new memoir, she discloses the joys and pains she's experienced in the years since. As in her lyrics, Etheridge writes with searing honesty and piercing insights into searching questions about loss, grief, gratitude, joy, and love.
Laura Flam and Emily Sieu Liebowitz, But Will You Love Me Tomorrow?: An Oral History of the '60s Girl Groups (Hachette, Sept. 5) — For fans of The Ronettes, The Shirelles, The Crystals, The Cookies, Labelle, and other girl groups of the '60s and beyond. Flam and Leibowitz collect more than 100 interviews with singers, songwriters, managers, sound engineers, producers, and contemporary celebrities to provide a lively history of the making of some unforgettable songs and how the music of these groups shaped soul, rock, and popular music.
Holly Gleason, Prine on Prine: Interviews and Encounters (Chicago Review Press, Sept. 12) — In a labor of love, award-winning journalist Gleason (Woman Walk the Line) gathers interviews from a wide variety of writers and musicians, including Studs Terkel, Roger Ebert, Cameron Crowe, Robert Hilburn, Ronni Lundy, and Bob Mehr, among others, to offer a many-faceted glimpse of the man who lived his life to its fullest as a friend, family man, musician, social activist, and songwriter. Prine on Prine brings John Prine to life in ways that no single biography could ever do.
Jann S. Wenner, The Masters: Conversations with Bono, Dylan, Garcia, Jagger, Lennon, Springsteen, and Townshend (Little, Brown, Sept. 26) — In his bloated memoir, Like a Rolling Stone, Rolling Stone magazine founder Wenner shone the spotlight on himself so intensely it burned readers' eyes. In The Masters, he shines the light instead on several musicians whose artistry and lives have shaped contemporary music. Wenner possesses the gift of getting artists to talk about themselves, and he's sensible enough to stay out of their way in these interviews collected from across his career. (The Springsteen interview here, however, has never been published.) At some level, any book of rock and roll interviews is a collection of artifacts of another time and place, but on another level it can constitute an archive of materials on which future researchers can ably draw.
Reba McEntire, Not That Fancy: Simple Lessons on Living, Loving, Eating, and Dusting Off Your Boots (Harper Celebrate, Oct. 10) — McEntire's book is chock full of stories about her personal and professional life, lifestyle tips, and over 50 recipes from her family and her restaurant, Reba's Place, in Oklahoma. It lands just a few days after the release of her album Not That Fancy, which contains stripped-down versions of some of her best-loved songs and one new single, "Seven Minutes in Heaven." A limited edition box set includes both the book and the album.
Dolly Parton, Behind the Seams: My Life in Rhinestones (Ten Speed Press, Oct. 17) — Dolly fans have lots to look forward to this fall. On Nov. 17, she releases Rockstar, an album on which she sings several classic rock songs with the musicians who made them famous. She recently released her version of "Let It Be" with Paul McCartney and Ringo Starr. In October, Parton will release this lavishly illustrated book that features 450 full-color photographs, including exclusive images from her private costume archive, and personal stories in which she reveals her love of fashion and how she developed her own fashion style. Dolly fans will want to pair this with the already available Dolly Parton, Songteller: My Life in Lyrics.
Sly Stone, with Ben Greenman, Thank You (Falettinme Be Mice Elf Agin): A Memoir (AUWA, Oct. 17) — The debut book in Questlove's new imprint, Sly Stone's candid, conversational memoir traces the rapid ascent of Sly and the Family Stone, the end of the band in 1975, and Stone's own descent into drug addiction and personal struggles. At the heart of Stone's memoir lies his passion for making music that will elevate whoever hears it.
Willie Nelson, with David Ritz and Mickey Raphael, Energy Follows Thought: The Stories Behind My Songs (William Morrow, Oct. 31) — With his characteristic sly grin and twinkle in his eyes, Willie Nelson is at it again. This time he's drawing from his deep well of anecdotes and personal stories to tell the tales behind the words of 160 of his favorite songs. For the past few years, Nelson has been telling his stories in various books — including Me and Paul: Untold Stories of a Fabled Friendship and Me and Sister Bobbie: True Tales of the Family Band — but this is first book in which he tells his life story through songs such as "Crazy" and "Whiskey River." The book is being published the same week Nelson is being inducted into the Rock & Roll Hall of Fame.
Jeff Tweedy, World Within a Song: Music That Changed My Life and Life That Changed My Music (Dutton, Nov. 7) — Following up on his two previous memoirish reflections on songwriting — Let's Go (So We Can Get Back) and How to Write One Song — Tweedy explores 50 songs (from Joni Mitchell and Mavis Staples, among others) that have influenced his songwriting. In his inimitable voice, he digs into the ways that songs invite us into the worlds within them, illustrating how music connects us to each other. He reveals how the sonic structure of a song can make us fall in love with it and how it lives within us, shaping and reshaping our experience of music and life whenever we hear it.
---