SPOTLIGHT: The Path to Raye Zaragoza's 'Garden' [VIDEO]
Posted On August 28, 2023
---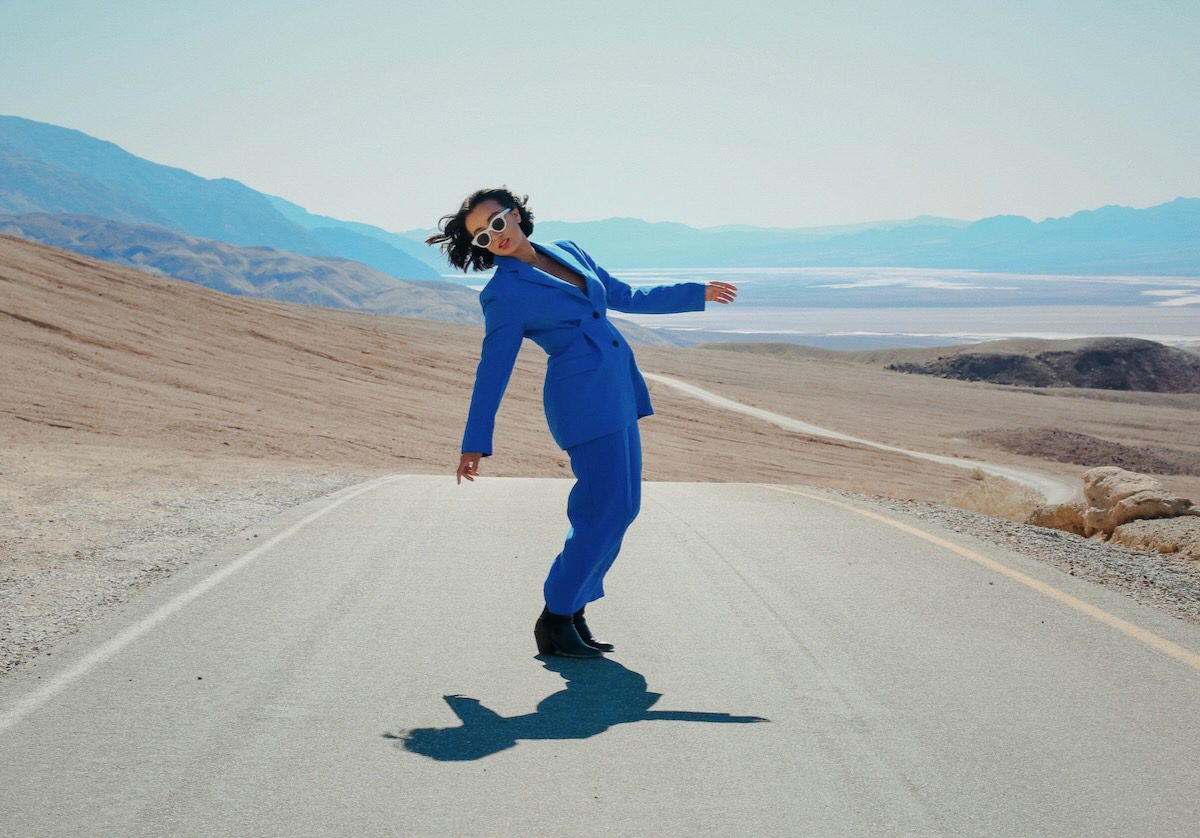 Raye Zaragoza (photo by Bolora Munkhbold)
EDITOR'S NOTE: Raye Zaragoza is No Depression's Spotlight artist for August 2023. Learn more about Zaragoza and her new album, Hold That Spirit, in our interview. And read her essay about funding the album with money she'd set aside for her wedding, which was called off.
Simple things make the setting for Raye Zaragoza's Spotlight video beautiful. Sunlight beaming through a window. Warm wood furniture and artwork on the wall. Pots of happy plants surrounding her as she sits on the floor with her acoustic guitar. She's in her garden, she jokes — "my apartment garden."
The song she performs, aptly, is "Garden," from her new album, Hold That Spirit, released earlier this month on Rebel River Records.
"This song is about thinking that we need to have a beautiful garden and a skylight and a fancy espresso machine, fancy everything, in order to be considered successful in this life — and we need to have these things by age 30 or age 35 or age whatever," Zaragoza explains. "And realizing that holding these goals and these very materialistic benchmarks in our brains can sometimes make us really anxious and feel like we're not enough and feel like there's something we're doing wrong if we're not on that trajectory."
Having recently arrived at age 30 herself, she's realized that everyone has a different path, and success doesn't look the same for everybody.
"Garden," a co-write with Anna Schulze, the album's co-producer, could be considered a thesis statement for Hold That Spirit, Zaragoza explains. Life isn't about a big house or a fancy coffee machine, but rather, she says, "life is about the moment, and enjoying who's in our life at that moment."
Listen to an exclusive performance of "Garden" for No Depression readers below:
---