SPOTLIGHT: Gov't Mule Gets Funky on 'I Asked Her for Water (She Gave Me Gasoline)' [VIDEO]
Posted On November 15, 2021
---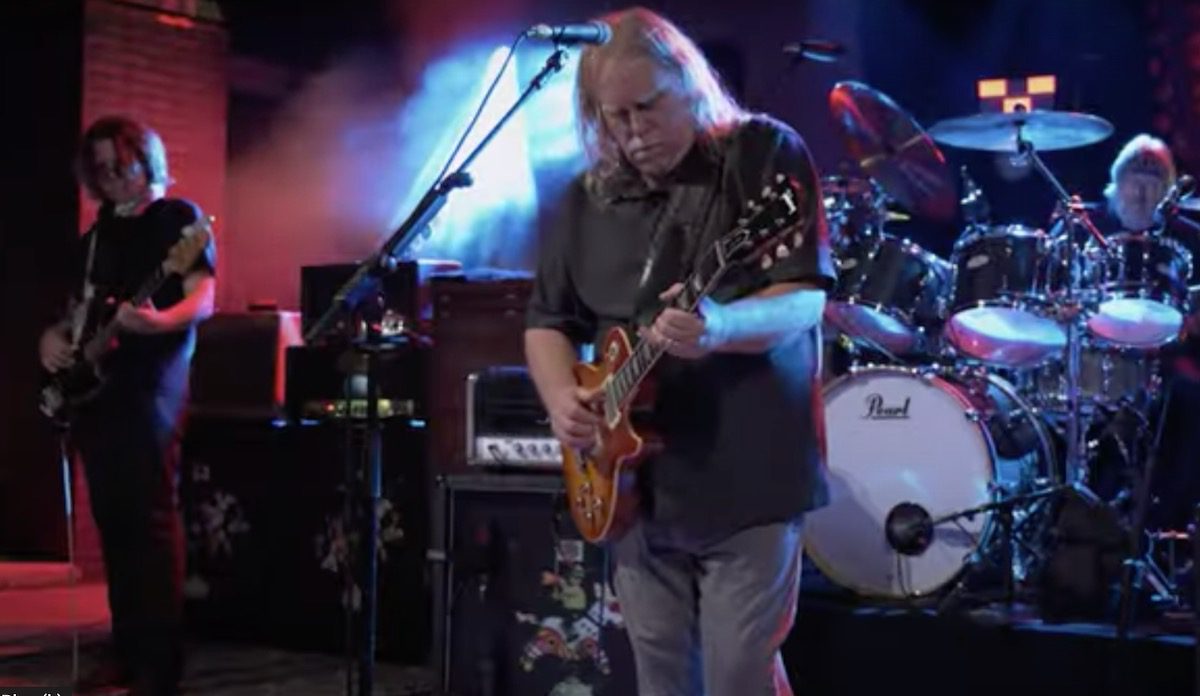 EDITOR'S NOTE: Gov't Mule is No Depression's Spotlight band for November. Read our interview with frontman and co-founder Warren Haynes about the band's new album, Heavy Load Blues, and look for more from Gov't Mule all month long.
The blues have always been a big part of Gov't Mule's sound, but with their new album, Heavy Load Blues, they go all the way in, sprinkling original songs penned by Warren Haynes among covers of some of the band's favorite blues songs.
"For me, personally, it's kind of been on my list of things to do for years," Haynes says of the album in a bio accompanying Heavy Load Blues. The time away from touring this year provided an opportunity to finally get it done.
One of the first covers the band laid down in the studio — where they recorded everything live — was Howlin' Wolf's "I Asked Her for Water (She Gave Me Gasoline)."
"We decided to do [it] up-tempo and funky, which makes it a lot different than the original version," Haynes says. "It's probably the heaviest track on the record, and coincidentally, one of the first things we recorded. We were still in the early stages of dialing in sounds and trying to decide on different guitar and amp combinations. To me, it sounds different than the rest of the record. It has a similar nastiness to the original recording. As it was, we kind of went for a different sound for each song in an odd sort of way. That was part of the beauty of it."
Below, watch Gov't Mule perform "I Asked Her for Water (She Gave Me Gasoline)" live at Levitt Pavilion Steelstacks in Bethlehem, Pennsylvania, during a tour stop in September.
---