SPOTLIGHT: Warren Haynes on the Story (And How to Tell It) of Gov't Mule's Blues Covers
Posted On November 19, 2021
---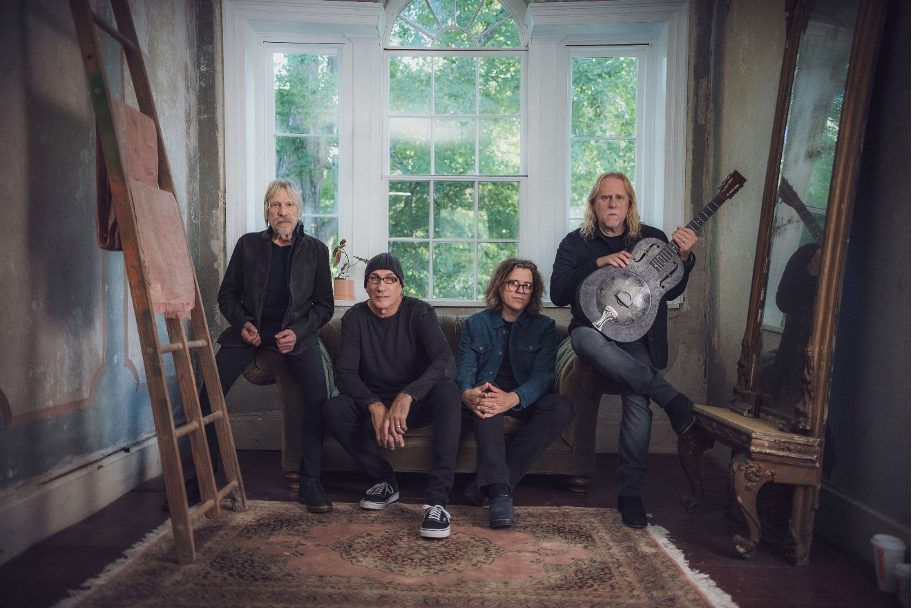 Photo by Jay Sansone
EDITOR'S NOTE: Gov't Mule, co-founded and fronted by Warren Haynes, is No Depression's Spotlight band for November. Read our feature about their new album, Heavy Load Blues, here, and check out this video performance of "I Asked Her For Water (She Gave Me Gasoline)." 
Gov't Mule has always been a band who wears our influences on our sleeve. A typical Gov't Mule show may contain several cover songs by artists that in some ways have helped shape our music, which in some cases could include "traditional" blues songs by our favorite blues artists. Since our shows tend to be long, we've always felt that over the course of a 2 1/2 to 3-hour show this is a nice change of gears for both the band and the audience, and we've even done a few blues covers on previous studio releases, always with our own slant.
For our new release, Heavy Load Blues, however, we decided to pay a bit more homage to this major influence and to some of the monumental artists that paved the way for rock bands like us. Although there are a few exceptions, we mostly wanted to avoid choosing songs and artists whom we've covered on stage or on previous releases. I wanted to share some insight on what went into choosing the artists, the songs, and the interpretations thereof on Heavy Load Blues.
The album opens with a cover of the Elmore James song "Blues Before Sunrise," which is appropriate as Elmore, aside from being the "father of electric slide guitar," is one of my all-time favorite singers as well. Although any Elmore James song can be considered a classic, there are many that are much more recognizable and that have been covered more than plenty. I wanted to choose one that wasn't quite as obvious and settled on this one partially because of the slight difference in the melody and the cool lyric. With the blues, it's all about the story and how you tell it. For this particular track, I wanted to stay a little more true to the original version than we would with some of the other selections, complete with the vocal being sung through a "bullet" microphone plugged in to a 1950s guitar amp to capture a similar vibe to the original recording in 1955.
The next cover on the album (following three new original songs in a row) is the song "Snatch It Back and Hold It," which was released in 1965 by Junior Wells with Buddy Guy. The original version, which is only 2 minutes, 49 seconds long, contains Junior playing harmonica, which we chose not to include, opting instead for a lot of guitar (duh!). We decided to segue into an original instrumental jam appropriately called "Hold It Back" and then back into "Snatch It Back and Hold It," which allowed us to take the track into a whole other direction — much less traditional and even psychedelic, which seemed appropriate as Buddy Guy was a big influence on Cream, Jimi Hendrix, and that whole scene.
Next up is the Bobby "Blue" Bland song "Ain't No Love," which represents a different side of the blues — more leaning toward rhythm and blues — where unlike a lot of traditional blues songs there is an actual chorus. We had performed this song a couple of times previously and I had even done it a couple of times with The Allman Brothers Band, where Gregg Allman and myself would trade verses and sing harmony in the chorus. Bobby "Blue" Bland was a big vocal inspiration to Gregg as well as to me, and it seemed right to record it for this project.
The song "(Brother Bill) Last Clean Shirt" may seem a bit of an odd choice, as the popular version was recorded by The Animals and is a bit more of a novelty song and not a very bluesy interpretation. The song itself, however, is a great story and was written (along with Leiber and Stoller) by legendary drummer Charles "Honeyboy" Otis, who, aside from playing with an incredible list of legendary artists, was a mentor to Allman Brothers Band drummer Jaimoe and appeared on stage (and backstage) with us many times. Otis had a mild hit with the song in 1964 as "The Honeyman," which was a bit bluesier. Both versions were quite different from the version we did for this album, which is much slower and dirtier.
It may also seem an odd choice to include a Tom Waits song on a blues album, but many of his songs, including "Make It Rain," are essentially blues songs. I've been a big fan of Tom's since the '70s, and Gov't Mule has covered several of his songs on stage, but never this one. While listening to it recently, it dawned on me that not only is it a blues song, it's one we could make our own while honoring his original version.
"I Feel Like Breaking Up Somebody's Home" is the only song we recorded that we have played a lot on stage. Our version that's developed over years of live performance represents the funky side of the blues. Although the original version is by Ann Peebles, the first version I remember hearing was by New Orleans singer Johnny Adams, and it's also been done by Etta James, Albert King, and others. Soul meets blues with a heavy lyric.
"I Asked Her For Water (She Gave Me Gasoline)" is the last cover on the album and coincidentally the first song we recorded for Heavy Load Blues. As a huge fan of Howlin' Wolf, I wanted to capture the spirit and essence of the original recording from 1956 (which is one of the grittiest blues records I've ever heard) but perform it in a different way.
I had been working on a loose arrangement that I showed everyone and we worked it up on the floor the way they did on those old records when they barely had any budgets. We captured the first and only time we ever played it in the studio, and when we were finished we looked at each other smiling, knowing it was the keeper take. We listened back in the control room, still smiling, all of us feeling that it was a good way to kick off what would eventually be Heavy Load Blues.
---