SPOTLIGHT: Allison Russell on the Shero With a Thousand Faces and the Rise of the Rainbow Renaissance
---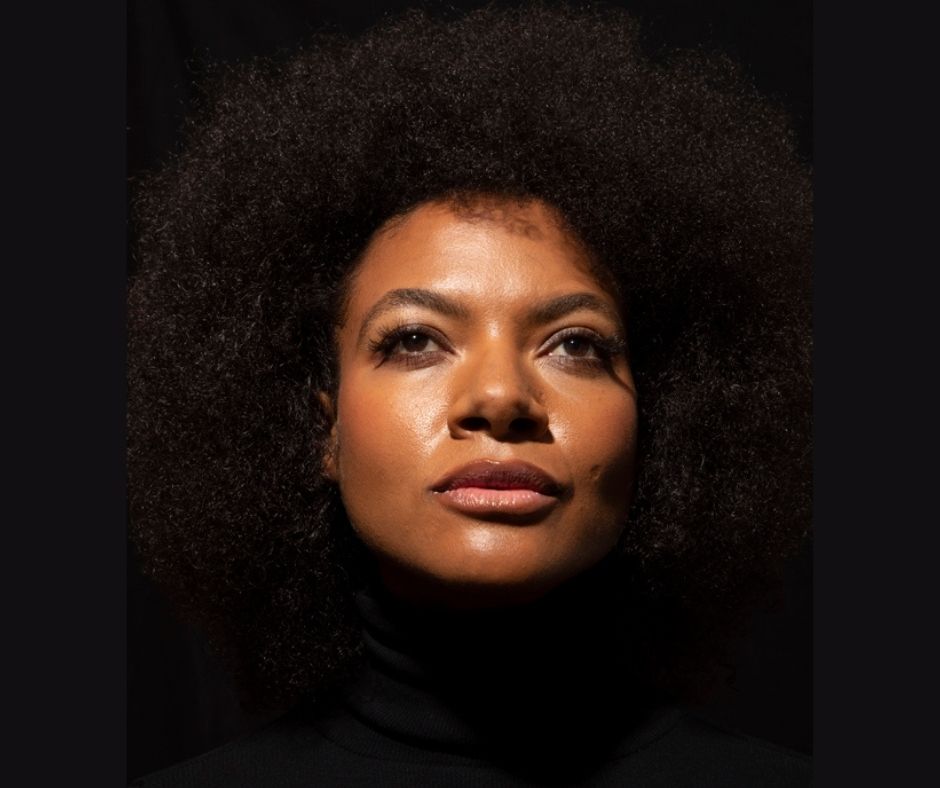 Photo by Marc Baptiste
EDITOR'S NOTE: Allison Russell is No Depression's Spotlight artist for May 2021. Her debut solo album, Outside Child, is out today on Fantasy Records. Read our interview with her and watch a video performance of her song "Nightflyer" made just for ND readers.
I love underdogs
Misfits, late bloomers, long shots
Hail Marys, upsets…
 Some are butterflies
Some are more like cicadas
Takes us time to rise
— AR
My baby brother used to call me The Brown Girl. I found it devastating at the time. My mind was a landmine back then — booby trapped and twisted by years of severe abuse — years of careless foster care, years of being crushed beneath the body and ideology of my white supremacist adoptive father. Years of being feared by my white mother whose postpartum depression and undiagnosed psychosis took the form of seeing me — her little black baby born out of wedlock when she was just a child herself — as a demon sent to rob her of comfort, of privilege, of place.
She was not all the way wrong; the stigma was strong. Cast out by her family, left to the mercy or lack thereof of the Home for Unwed Mothers in Notre-Dame-De-Grace, Montreal, shamed by the social services of early '80s Quebec instead of helped, pounded by poverty. I was taken from her by Child Protective Services. But they did not protect me. Not from the boy who put out his stolen cigarettes on my arm — not from the lodger who took my foster sister and I into the bathroom to show us something "yummy" and "fun." They did not protect me or my mother from The Jackal — our Arch Abuser.
Child Protective Services were anything but — they mistook The Jackal for a Saviour and gave me to him when I was not yet five years old … I was in bondage for a decade and I believed what The Jackal told me endlessly, what the Western Canon told me, what the history books told me, what the newspapers told me, what even my one black friend's mother told me. I believed that I was ugly, unlovable, worth less — way less — not even 3/5ths. I believed it was a shame I got the black skin and the "bad hair" despite my white mother. That I was a "nigger" an "oreo" a "half-caste", a waste, a mistake. That no Tribe would ever call me their own — forever alien, despised, outside, used and disowned.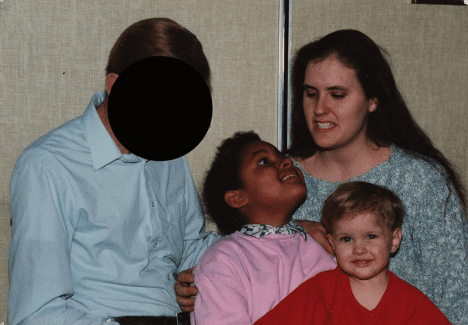 But my little brother Gregory knew better. When he called me The Brown Girl what he meant was Hero, Shero, Supergirl. In his 2-year-old mind, colour and gender had not yet been weaponized. He thought I walked on water. He thought I brought the sunshine and the storms, like Oya, at my pleasure. He thought my deep brown skin was beautiful, that my gravity-free black curls were magical. I learned from him that I could be the protector I never had. When he was 2 and I was 9, I learned that I could shield him from the worst of our family's destructive dysfunction, cruelty, unraveling — because my imagination was powerful, my love was strong, more potent than Excalibur or a spell or a unicorn. My stories and songs, poems and plays could comfort and shield us both: The Transmogrification of Trauma into Art.
Before he was born, I used to hide inside of books, hide under the piano as my mother played trying to hear her heart. I used to hide inside the minds and melodies of old, dead white men mostly. I was grateful for them, for their genius (which I believed to be their province alone for so I'd been told and shown). Grateful for the respite from my own death-by-degrees subsistence. Before my brother was born, I never dreamed that I could be like them: a Creator, a Maker, a Refuge for another … an Artist, a Superlover. In loving and protecting my baby brother – I began to learn how to love and protect myself. Activism of the Imagination, The Transformative Power of Love and Art lifted us both up.
When I was 9 I also heard Tracy Chapman for the first time on a road trip through the Rockies with my Uncle David — one of the few trips of my childhood away from The Jackal. "Behind the Wall" undid me, tears baptized my cheeks and the car window. Her empathy was palpable. Her words opened worlds and possibilities. I pored over the credits — the many-folded rectangle sheet — traced the outline of her face over and over – exquisite and ebony. This is what "Representation Matters" really means — a wounded child's horizon expanding exponentially. Activism of the Imagination, The Transformative Power of Art and Love in every line of Tracy Chapman's songs.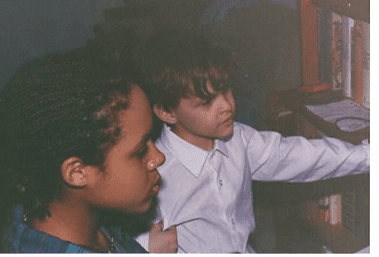 I broke my own heart and my baby brother's when I ran away from home at 15. I had no choice. I could no longer live with what The Jackal was doing to my body, to my psyche. It was run or die and I could not take my 8-year-old brother with me. Leaving him behind was a nightmare I wouldn't fully wake from until the day my brother came to live with me — five years later. He was almost 15 when The Jackal went to prison briefly and I became my brother's guardian.
Before I left, I taped myself reading Khalil Gibran's The Prophet and Salman Rushdie's Haroun and the Sea of Stories aloud — they were the first of many BIPOC authors that I discovered and treasured. Their words gave me hope — I prayed they would do the same for my brother. I recorded one more tape for Gregory before I left: I sang every lullaby and ballad I knew. It struck me that these songs that my Grandma Isobel passed on to me before Alzheimer's stole her memory were part of a Hidden Canon, a Survivor's Creed. Womxn's voices handing down heritage, herstory, strength, courage — encoded roadmaps of survival, resilience, escape, resistance. The Anonymous Archive written in the margins, in the spaces between … The Shero with a Thousand Faces — of all walks, ethnicities, places.
I have learned that Love is not passive, it is Active. For me, Art is the prime expression of Love in action. Art showed me my full humanity. Art saved me. Art helped me grow — enough to surround and absorb the chains of shame and abuse eventually. Those chains do not disappear, but we can grow around them, in spite of them — like old trees. "Old trees just grow stronger"…
We are more than the sum of our losses and scars; we are the dust of stars, the hope in our hearts, the expanse of our imagining, the arc of art. I believe we're in the midst of a Rainbow Renaissance despite the death toll and the death throes of the Old Guard. Despite the turmoil and tragedy of these times — they are yet the least violent, least violating of our entire Human line. We won't be turned back, we've come too far. We're striving for something new — something richer, integrated, mighty, many hued, fated. The Rainbow Renaissance has more than a Thousand Faces and it will not be stopped.
It is not enough to be tolerant.
Tolerance won't do
We Tolerate Mosquitos
Humans require Love
— AR
It is not even enough to be anti-racist; we must be anti-bigotry or bust. We must learn to rejoice in all our glorious differences and still see ourselves in another's crisis. All equally human under the listening sky. Art teaches us to be better, kinder — kindred, lovers, friends, neighbours, humans — better Ancestors. Shame is The Mind Killer, the trench digger, the barbed wire between us. Art builds the bridge across the Canyon and throws the olive branch from the Watchtower … Art helps us access our superpowers: Empathy, Compassion, Creativity, Love, Resilience, Persistence, Patience, Humour, Forgiveness. We are each of us the Sheroes/Heroes/Theyroes of our own stories and each others'. Trauma is Trauma and not a one of us escapes it — but I do believe we can transform it — straw into gold, water into wine, wine into blood, trauma into art.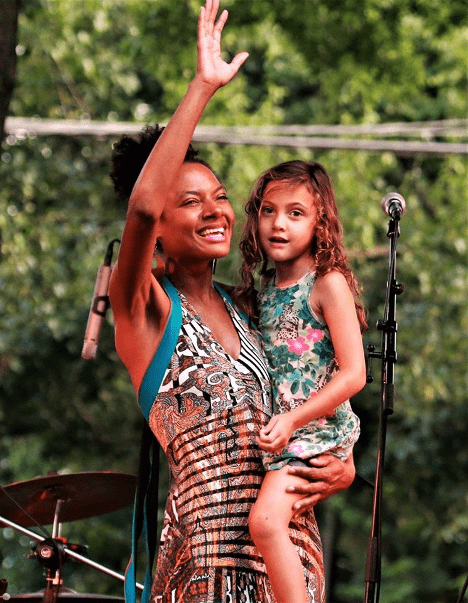 I am a Survivor, a Daughter, a Sister, a Dreamer, an Artist, an Immigrant, and now I'm a Mother. I live in awe and wonder at the surging slipstream I swim now — at the company I'm privileged to keep — at the Chosen Family who cradle my child and me. The Rainbow Renaissance Resounds! It's my Sisters in Our Native Daughters — Rhiannon Giddens, Amythyst Kiah, Leyla McCalla — building on living traditions, creating new Canons, each of them unique, each of them brilliant. It's all of our Ancestors and all of our Children. It's Valerie June at No. 1 on the Americana radio charts six weeks strong. It's Brandi Carlile, her beautiful family and her Looking Out, raising a hundred thousand dollars for Black Visions and a 100K more for Rainey Day, for Rissi Palmer's Color Me Country Fund, for Fanny's School of Music. It's Beyoncé and Mickey Guyton making history at the Grammys. It's Linda Martell, Miko Marks, Brittney Spencer, all the brilliant Black country women kicking the doors wide and holding them open. It's Yasmin Williams redefining guitar virtuosity. It's Caroline Randall Williams and Amanda Gorman weaving words into promise and poetry. It's Yola making an anthem out of outrage and Other- ing. It's Adia Victoria's Call and Response. It's Sonya Renee Taylor's Radical Love. It's Tarana Burke, Me Too, and Black Lives Matter. It's Kam Franklin and The Suffers' art and activism. It's Share the Mic Now, the Coalition of Superlovers — BIPOC + LGBTQIA + allies united. It's the first Black and Brown Madame VP being elected, my daughter dancing and singing as she watched it. It's Stacey Abrams and thousands of volunteer womxn turning Sweet Georgia Brown, Blue. It's My Sistah's House in Memphis, Rising Hearts and Thistle Farms too. It's #AllAmericana and the foundational Black Roots of every genre of American Song. It's Sunny War and Chris Pierce singing "Amen." It's Wu Fei and Abigail Washburn building bridges with banjo and guzheng. It's Je Naé Taylor of Highlander Center saying that Earth without Art is Eh and to be deprived of colour is to be deprived of hope. It's The National Bail Out #FreeBlackMamas campaign that I'm so proud to support. It's Kyshona writing songs with womxn in prisons, producing albums for returning citizens. It's No Depression uplifting my art. It's Margo Price on the Farm Aid board. It's MusiCares and front-line warriors. It's protests and Pride. It's all of us finding ways to stay connected, to take care — of ourselves, of each other, of our planet through this pandemic. It's all of this and so much more — it's you and it's me — it's us; the "Substance of We Feeling" — even when we have to be apart. We are stronger, better — together. Our resolute joyful assembly. We grow, we rise, unstoppably.
The Rainbow Renaissance is Rising!
Let Freedom Ring!
The Rainbow Renaissance is Rising!
Lift Every Voice and Sing!
We are more than seeds
We're the soil and the water
The good ancestors
— AR
---