SPOTLIGHT: Allison Russell Makes Music to Break Cycles and Find the Better [VIDEO]
---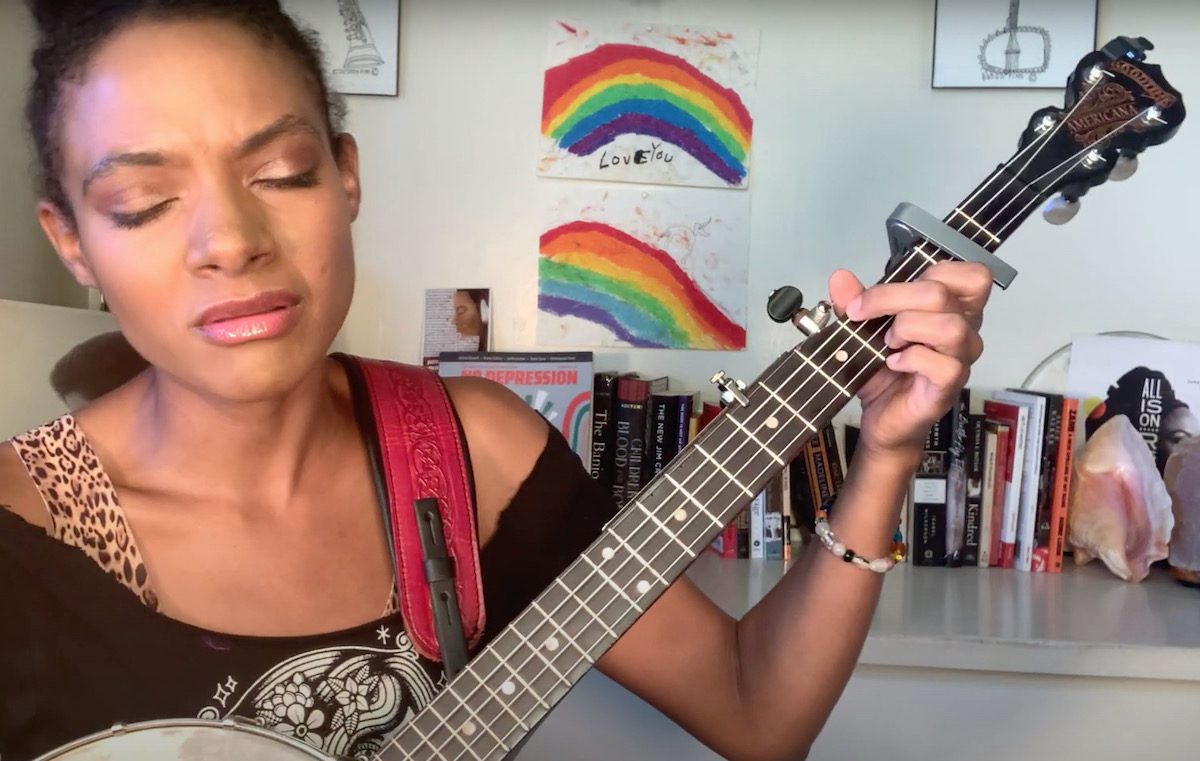 EDITOR'S NOTE: Allison Russell is No Depression's Spotlight artist for May 2021. Read our feature story here about her and her debut solo album, Outside Child, out May 21. And look for more from Russell at No Depression all month long.
Outside Child, the solo debut from Allison Russell, is about transition, the flight from an abusive childhood and the search for place and meaning as an adult.
Music and motherhood have been guiding stars in that journey, Russell says. In the video below for No Depression readers, she speaks of the responsibility of being a mother and her desire to be "a good ancestor" to her daughter, Ida, 7, whose cheerful artwork is visible on a wall just behind Russell in the video, filmed at her home in Nashville.
Russell dedicates the song she performs, "Nightflyer," to Ida, calling her "the inspiration for everything I do now."
Russell has also spoken of how Outside Child is not just a record for her, as personal it is. It's also for others who may also have a history or a current reality of abuse.
"It's not a record about abuse," she says. "It's a record about breaking that cycle, breaking the cycles of abuse and violence and bigotry, and finding out that it gets so much better."
You can read the essay Russell mentions in the video next week right here at No Depression.
---