SPOTLIGHT: Adeem the Artist Offers Origin Story and the Outlook It Shaped on 'Carolina' [VIDEO]
Posted On December 12, 2022
---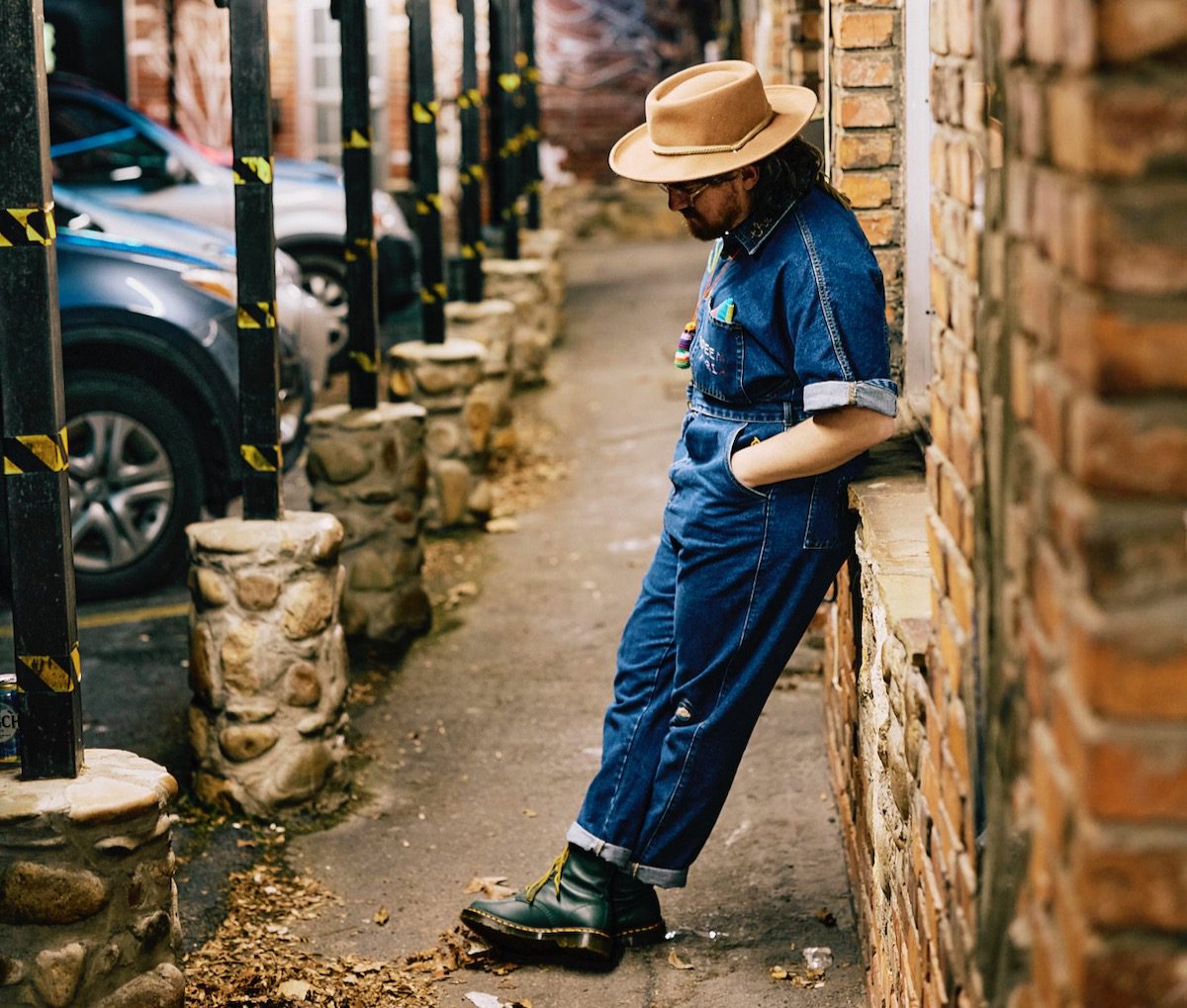 Adeem the Artist (photo by Shawn Poynter Photography)
EDITOR'S NOTE: Adeem the Artist is No Depression's Spotlight artist for December 2022. Read more about Adeem and their new album, White Trash Revelry, in our interview, and look for more from them all month long.
Adeem the Artist's life story and the outlook it shaped is all over their new album, White Trash Revelry, but especially in the opening song, "Carolina."
In the song, Adeem shares their origin story, beginning where we all begin, really — with our parents. "I started out as a light in my father's eye at a Texaco," goes the first line, and the verses unfold Adeem's father's and mother's stories, explaining what brought them to the gas station parking lot where Adeem was conceived. It's Adeem's story, too, though, as they carry inherited trauma into their own life and navigate their way in the world amid moves, parenthood, and making a career in music. "Life," they conclude in the song, "is not always the things you plan."
Here's how Adeem explains the song in artist's notes for White Trash Revelry:
"In 2002, when I was 13 years old, my dad got a job in Syracuse, NY, and they transferred him from the facility in Charlotte. I had never fit well much in the rural North Carolina towns we lived in but it felt even more severe in the Northeast. The fact that my existence was thanks to a one night stand after my folks met in a Texaco was a source of embarrassment for me. I wasn't intended and, despite the deep love my parents had for me, I felt it like a sore. I spent years trying to skirt the reality that I was a redneck kid from a long line of redneck, moonlighting as a sophisticated folk singer from New York because I still upheld a false dichotomy of what it meant to be in and of the American South.
"In 2018, with a newborn baby, I quit my straight job and switched over to freelance construction work and gigging about. My first gig was opening for my namesake, NASCAR driver Kyle Petty, at a little tea room in Johnson City, TN. I felt like I needed a song to reintroduce myself as I came to a place of real healing. I had discovered that those years spent trying to find a poem in my life weren't in vain — it wasn't a poem exactly. It was a country song. So, I wrote this to open that set and, in many ways, it became a mantra."
You can hear "Carolina" in this living-room video for No Depression, in which Adeem is accompanied by William Wright:
---