SPOTLIGHT: Adeem the Artist Blazes Their Own Trail for 'White Trash Revelry'
Posted On December 5, 2022
---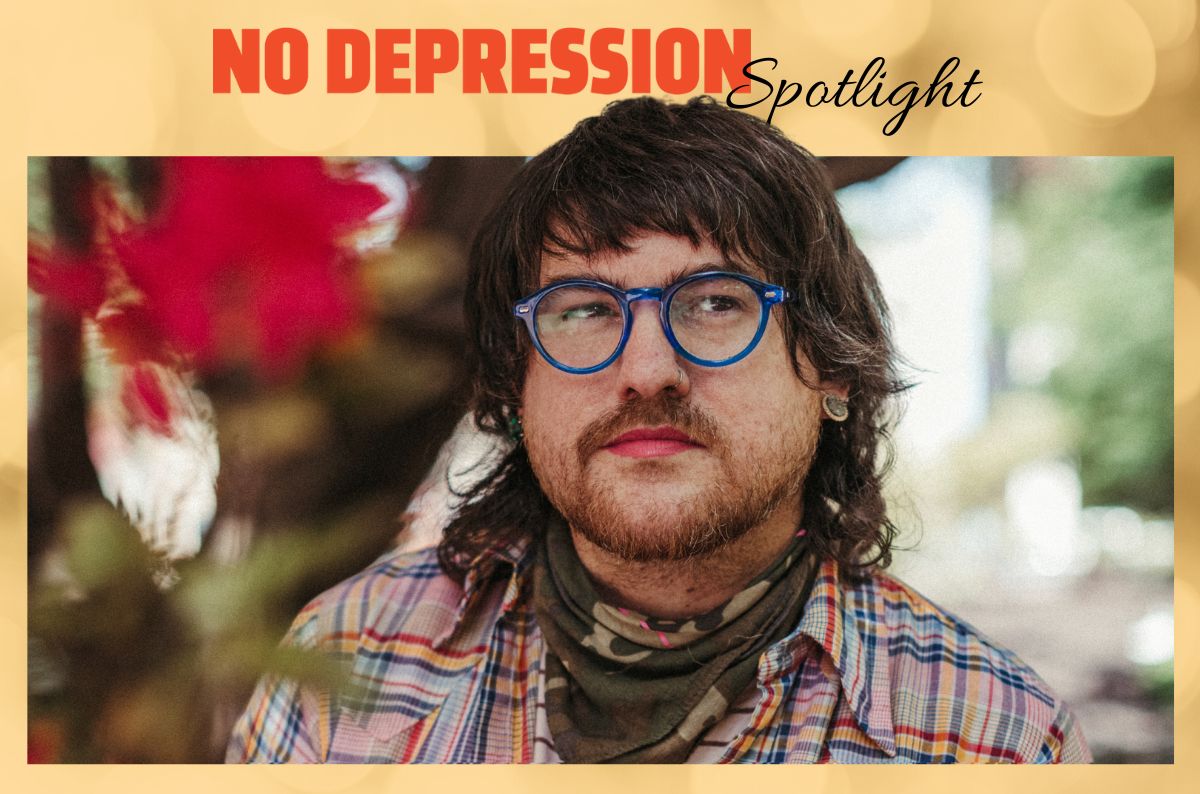 Adeem the Artist (photo by Madison Miles Photography)
EDITOR'S NOTE: Adeem the Artist is No Depression's Spotlight artist for December 2022. Look for more about them and their new album, White Trash Revelry (out now via Four Quarters Records), all month long.
Adeem the Artist takes listeners to hell and back, dismantles white supremacy, and tackles addiction, love, and more on White Trash Revelry, an 11-song symphony that documents their love-hate relationship with their native South.
The nonbinary Knoxville, Tennessee, resident with deep family roots in North Carolina made waves with their previous album, 2021's Cast-Iron Pansexual, exploring faith, sexual identity, and self-acceptance. On the follow-up, out now via Adeem's own Four Quarters Records, the already outspoken artist gets even more personal, both in their songwriting for the project and how they went about getting it funded.
Adeem took to Twitter on Oct. 31, 2021, to encourage fans and anyone else with a spare dollar to donate that dollar to help finance a new album in what they dubbed a "Redneck Fundraiser." Adeem set a $15,000 goal, expecting to get only a fraction of that, but they received more than 3,200 contributions (averaging $4.67 each) that surpassed that goal.
The bold idea for getting their album off the ground stemmed primarily from not wanting to be pressured into a deadline or creative direction, Adeem says.
"I didn't want to ask anybody to do my record or make a Kickstarter page laying out the timeline of everything," they explain. "I didn't have a clear idea of what I wanted to do yet and $15,000 is a lot of money to me, so my hope was to do something creative to go viral and hope a fraction of the people who saw it contributed $1."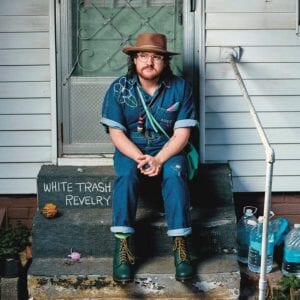 One of the first songs Adeem wrote and recorded for the project, "Books & Records," likewise deals with finance, exploring the dynamic that keeps most people from pursuing or attaining their creative dreams in favor of prioritizing income. As hopeful as it is somber, the song touches on the pressure society puts on people to stash their creative energy and dreams away in favor of corporate jobs in the here and now. That trade-off is best encapsulated in the song's chorus:
We've been selling off our books and records
Instruments our grandparents played
We've been selling off our books and records
But we're gonna buy them back someday
"We often say that we'll do what we love when we have the time, but many of us never actually get that time to exercise our creative energy," says Adeem. "'Books & Records' is about putting your dreams on hold to look after your basic human needs and remaining hopeful that you'll get the time to chase them again somewhere down the line."
Songs of the South
One of the biggest themes of White Trash Revelry is Adeem's Southern upbringing and their approach to reckoning with it, both the good (like their own origin story on opening track "Carolina") and the bad (like the story of addiction and struggle within "Painkillers & Magic").
The weight of a heavy history rings strongly on "Heritage of Arrogance," a rocking number about the privilege of being born white and Adeem's refusal to let that privilege blind them to modern day injustices. The lyrics incorporate Adeem's personal experiences, including seeing the Klan rally on the streets of Charlotte as a kid in the '90s and growing up on a street lined with rebel flags. Similar to American Aquarium's "A Better South," the song acknowledges Adeem's love for their Southern home while also calling into question its painful past that many there still want to glorify.
Adeem also illustrates in the song how hate continues to be built into the American experience, checking their own privilege and calling on listeners to join them in fighting for what's right:
I know I didn't ask to be born white
Wasn't taught the world was so goddamned unjust
But it's on us to make it right

Adeem's background in social justice work, including frequent community dialogues, opened their eyes to the struggles and hurt taking place in communities of color and informs much of their songwriting.
"[I] got exposed to a lot of heaviness that a lot of white people are conveniently protected from," says Adeem. "Whether it's through that work or my songwriting, I've always strived to highlight the disparity of the human experience in America, especially who gets to be considered human and who doesn't."
If "Heritage of Arrogance" is on the serious end of the spectrum, "Going to Hell" takes an opposite tone. The tongue-in-cheek tune explores religion and how sometimes breaking the rules is just more fun. Adeem's journey to hell in the song sees them butt heads with blues trailblazer Robert Johnson and the devil itself in a reference to Charlie Daniels' "The Devil Went Down to Georgia." But the song's real charm comes from the pair of questions kicking off each chorus:
Do you really wanna go to heaven
when we get this rapture started?
Do you wanna go to hell, children,
with Adeem the Artist?
The song's light-hearted, comedic demeanor is one that Adeem has found quite effective not only in engaging their audience, but also in sparking a conversation that has the potential to result in tangible change.
"I've learned that if you confront people directly, they'll get defensive quickly and will put their guard up, but if you can get them laughing, it'll disarm them a bit and make it easier to resonate with them," says Adeem. "It's much more effective than just proclaiming 'I'm wrong and you're right.'" Adeem states their values clearly in their songs, but deliberately leaves the lyrics ambiguous. "It's gone a long way in helping me connect with people."
Trading Perspectives
While not shy about their opinions, Adeem also understands what has led many to contrarian, sometimes hate-filled views. That perspective informs album closer "My America," a stripped-back ballad that delves into the insecurities of an older man witnessing the country he grew up in become less familiar by the day. Adeem channels the man's thoughts, singing:
Do the places I found meaning still mean anything at all?
Do the values I upheld hold any value now?
I am worried and afraid in a myriad of ways
And I want to see the future but I don't know how
Adeem was inspired to write the song after Aaron Lewis (formerly of Staind) penned his conservative protest anthem "Am I The Only One." Turned off by its toxic masculinity and stuck-in-the-past ideology, they wanted to write a song from a similar perspective that ditched the victim mentality and remained open to change.
"I tried to write a song I thought would encompass my father's values and perspective and that would welcome people who would just as well have me annihilated," says Adeem. "However, at the end of the day if you can't reach a point where you see everyone as human beings worthy of respect sharing space with you, then we have no chance of progressing."
With a stern confidence and comedic charisma, Adeem tackles incredibly personal and often difficult topics throughout White Trash Revelry. A bona fide country record, it serves as a reminder that the genre has many faces and voices, all of which add to its vibrant mosaic of sounds.
---