Old Crow Medicine Show Announces Album Marking Its 'Jubilee'
---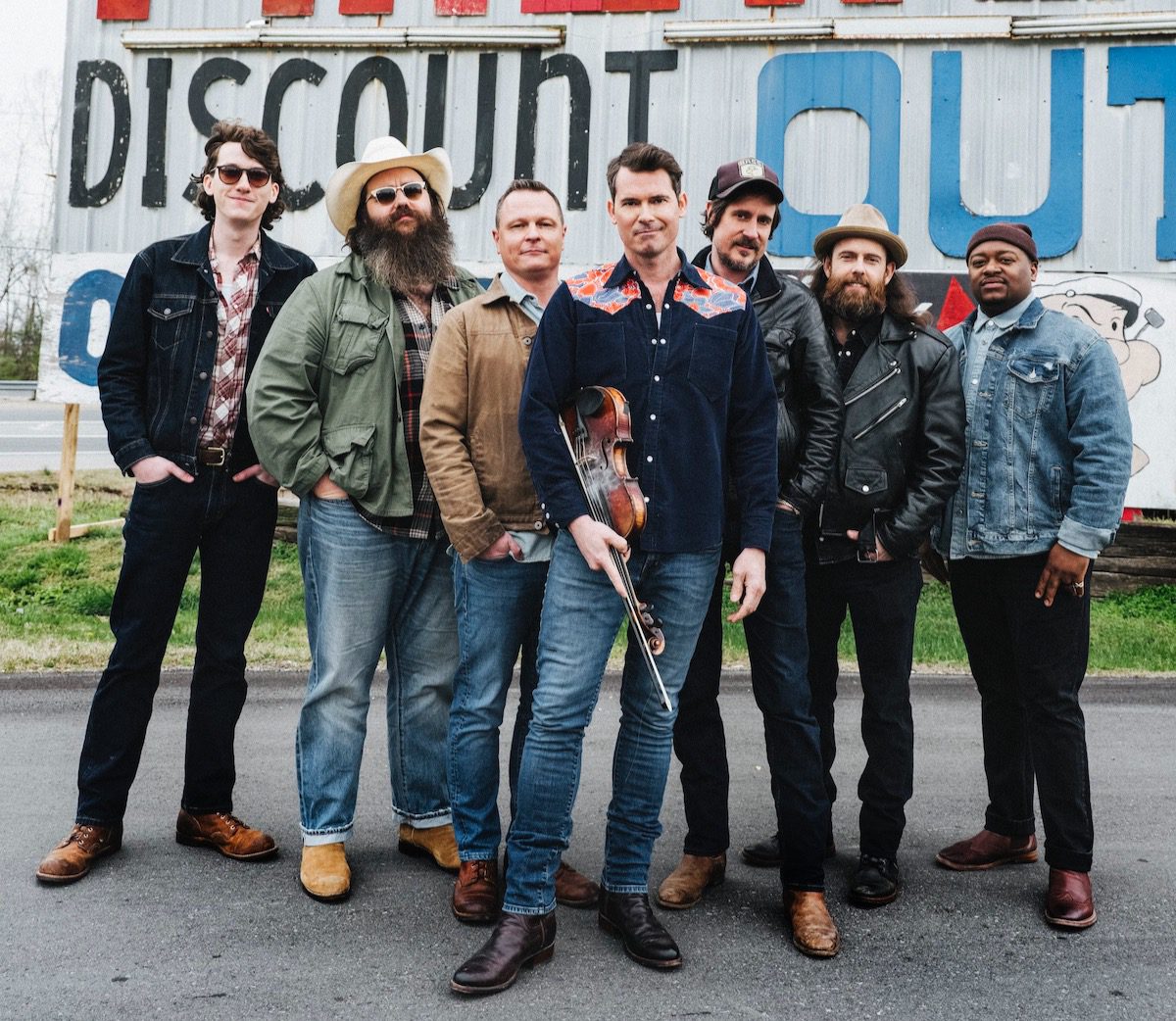 Old Crow Medicine Show (photo by Joshua Black Wilkins)
The traditional symbol of 25 years of togetherness is silver, but for Old Crow Medicine Show, it's more than an anniversary, it's a "jubilee."
That's the title of their new album, announced today, marking two and a half decades as a band that started out busking and now headlines some of the biggest festivals in roots music.
Jubilee, coming Aug. 25 on ATO Records, features the newest lineup of OCMS, still fronted by Ketch Secor, as well as guests Sierra Ferrell, Mavis Staples, and OCMS founding member Willie Watson, who left the band in 2011.
Watson is featured on the album's first single, "Miles Away," a wistful reminder to "take the chance to say 'I love you,'" before distance becomes a divide. The video is a retrospective of the band's history and members, marking big moments like appearances at the Grand Ole Opry and sharing stages with early mentors Gillian Welch and Dave Rawlings as well as mundane studio work and goofing around on the road.
OCMS released a physical-only, direct-to-acetate live album, Live at Third Man Records, earlier this month, and their last studio album was 2022's Paint This Town (ND review). Secor is OCMS's sole remaining founding member, though the band's sound and high-energy performances have stayed remarkably consistent in its 25-year history.
As they've done throughout their time as a band, Old Crow Medicine Show is marking its anniversary with a heavy touring schedule, including stops at ROMP Fest, Red Wing Roots Festival, and the XPoNential Music Festival. They'll cap this jubilee year and ring in the next one with two nights at the Ryman Auditorium Dec. 30-31.
Here is the track list for Jubilee:
Ballad of Jubilee Jones
Miles Away (feat. Willie Watson)
Keel Over and Die
Allegheny Lullaby
I Want It Now
Smoky Mountain Girl
Belle Meade Cockfight (feat. Sierra Ferrell)
Shit Kicked In
Daughter of the Highlands
Wolfman of the Ozarks
Nameless, TN
One Drop (feat. Mavis Staples)
---