No Depression's Best of April 2023 Playlist
---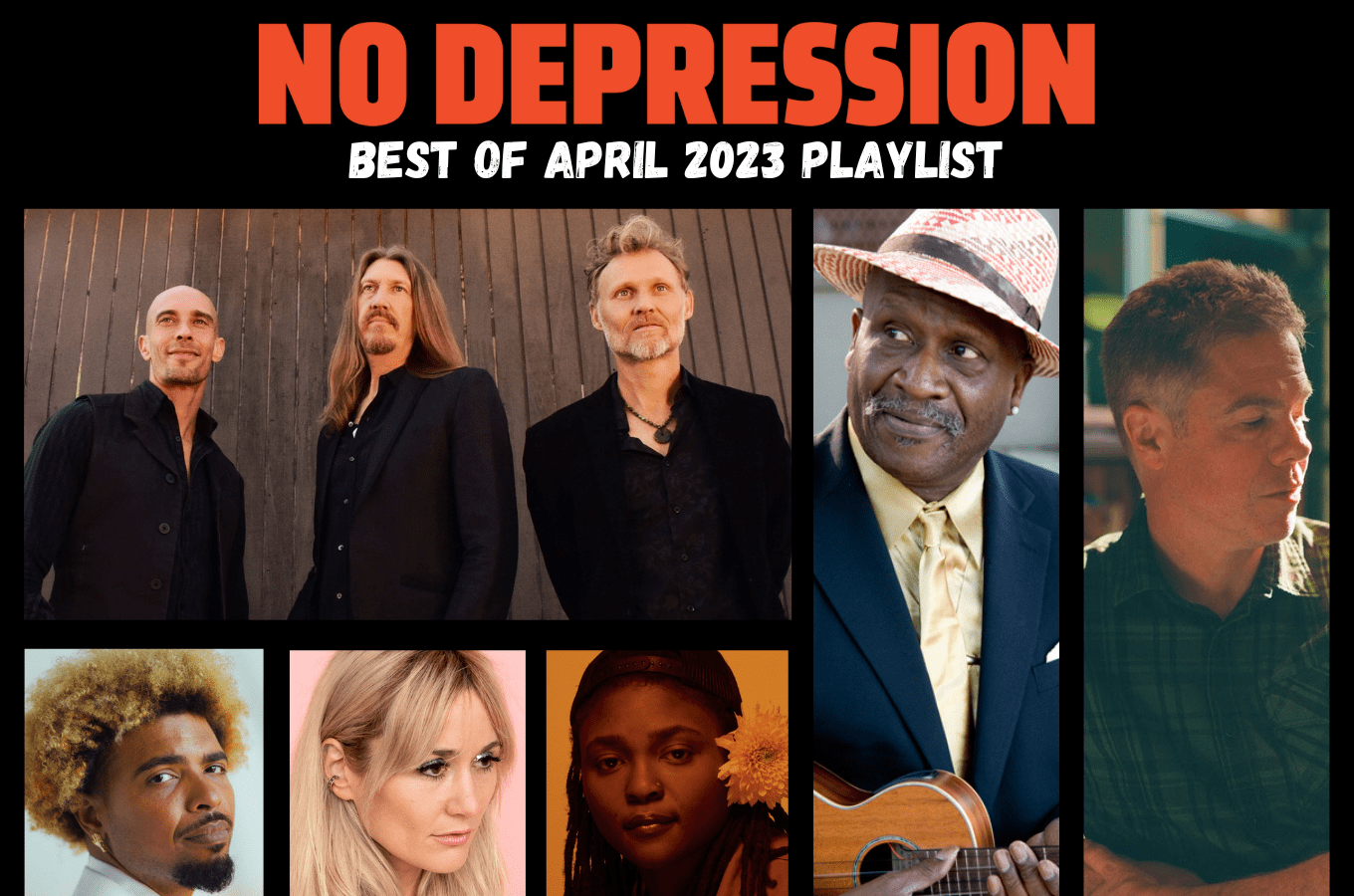 ND's Best of the Month playlist for April 2023, featuring, clockwise from left, The Wood Brothers, Taj Mahal, Josh Ritter, Joy Oladokun, Esther Rose, and Devon Gilfillian.
Legendary guitarist Doc Watson would have turned 100 years old this spring, so it felt right to kick off the Best of the Month playlist with the one and only Dolly Parton honoring him on a tribute record that came out last month. Many other classic roots musicians like the soul singer William Bell and bluesman Taj Mahal released new music in April, as did new stars like Billy Strings (with Willie Nelson, at that!) and Spotlight artist Bella White.
April's playlist is also a great representation of all the endeavors of the FreshGrass Foundation. Groups like bluegrass shredders Arkansauce and electric folk band Billy Keane & The Waking Dream — who will perform at this month's FreshGrass | Bentonville event — are included, as well as Folk Alley spotlight artist Joy Oladokun.
Check out the Reviews section to read more on many of these artists, and tune in below.
---