No Depression Sessions at Rootsy Winter Fest: Jesper Lindell
Posted On February 9, 2023
---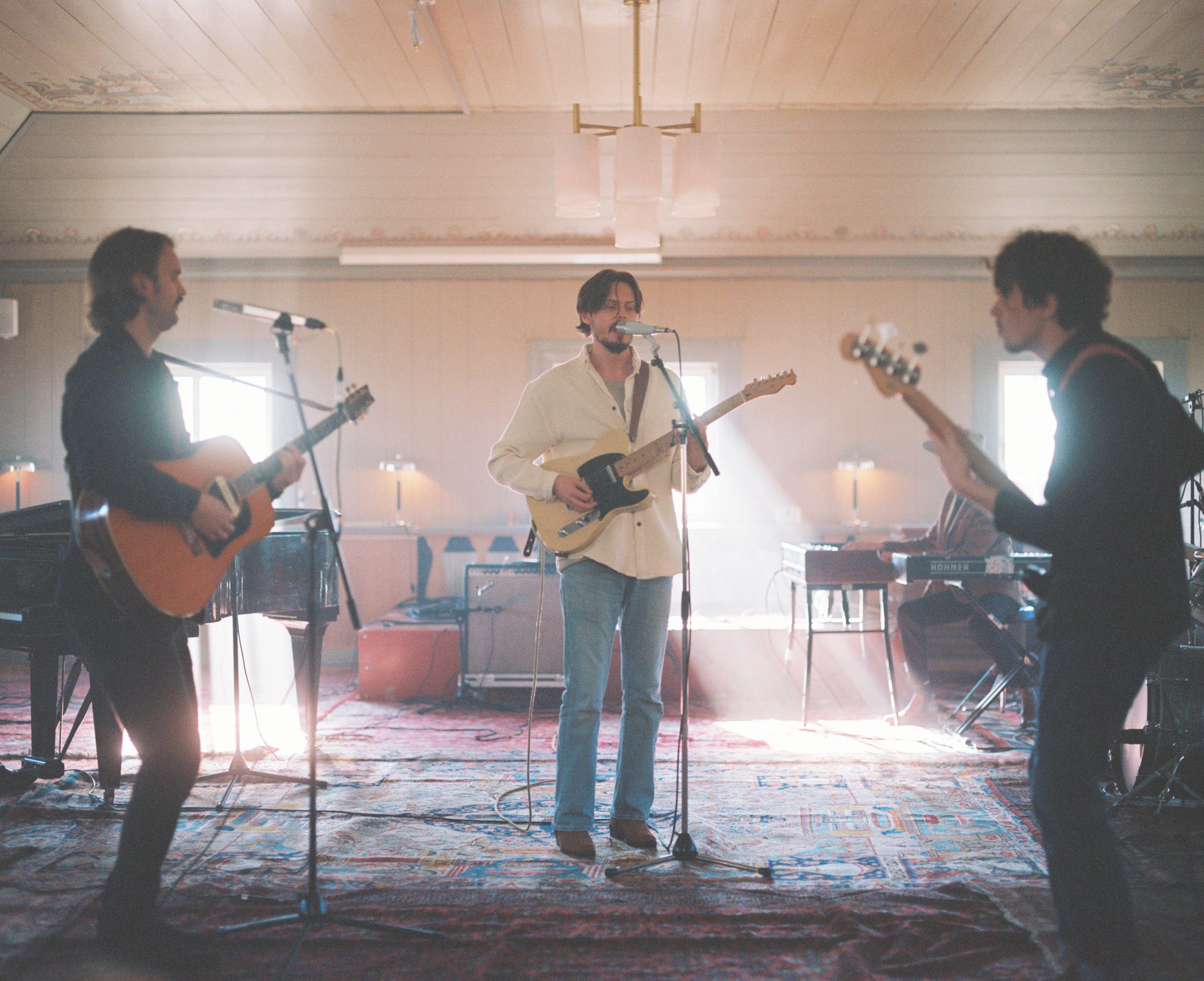 Jesper Lindell (photo by Emilia Bergmark-Jiménez)
Please enjoy Swedish Americana artist Jesper Lindell's session in the second installment of our No Depression x Rootsy Winter Fest series, recorded on location at Värdshuset Hwitan in Falkenberg, Sweden. And a warm tack så mycket to our hosts at Rootsy Live Falkenberg for their hospitality and for organizing this amazing event!
This session includes "Dance" from Lindell's current album, Twilights. This live rendition of "Dance" features vocal duties split between Lindell and multi-instrumentalist Jimmy Reimers, and New Orleans-inspired keyboard licks traded between Carl Lindvall on the red Nord on the right side of your screen and Rasmus Fors on the Crumar Mojo organ. The rhythm section features Simon Wilhelmsson on drums and Anton Lindell on bass holding down the sweet and steady heartbeat.
Second up in this session is "Moving Slow," Lindell's debut single from his 2017 EP Little Less Blue. The a cappella vocal harmony breakdown between Lindell, Reimers, and Lindvall midway through the song raises all the right goosebumps, showing off the band's clear grasp of dynamics. The single was met with critical and commercial success when it was released in 2017. The stage was set for a breakout, further fueled by the critical success of Lindell's 2019 debut album, Everyday Dreams. Of course, 2020 put a damper on every musician's ascent, and Jesper was doubly burdened by a serious kidney disease requiring a transplant from his father. Both father and son are recovering now and in good health, and Jesper is again able to bring his Americana vibes to an international audience.
The third and final song in this intimate set is Jesper's interpretation of the country standard "Long Black Veil," popularized by many artists over the years, including Johnny Cash and The Band. The Band's influence on Lindell was clearly displayed at Rootsy Winter Fest, as he was the only artist invited to play two separate sets: One full set of Jesper Lindell originals, and a second tribute set to The Band, including guest appearances by Caleb Caudle, Early James, Dimpker Brothers, and Rootsy Music founder and Twilights co-producer Björn Petterson. As an added bonus, check out the title track of Twilights, which features Amy Helm, daughter of The Band's Levon Helm, on vocals. Please enjoy Lindell's stripped-down interpretation of "Long Black Veil" here, and stay tuned for more sessions to come from Rootsy Winter Fest 2023!
The No Depression Sessions at Rootsy Winter Fest are made possible by Bitchin' Sauce. Look for more sessions from the festival, which took place Feb. 3-4, over the next several weeks.
---