BONUS TRACKS: Arhoolie Awards, MusiCares Virtual Concert, and Our Weekly Musical Finds
---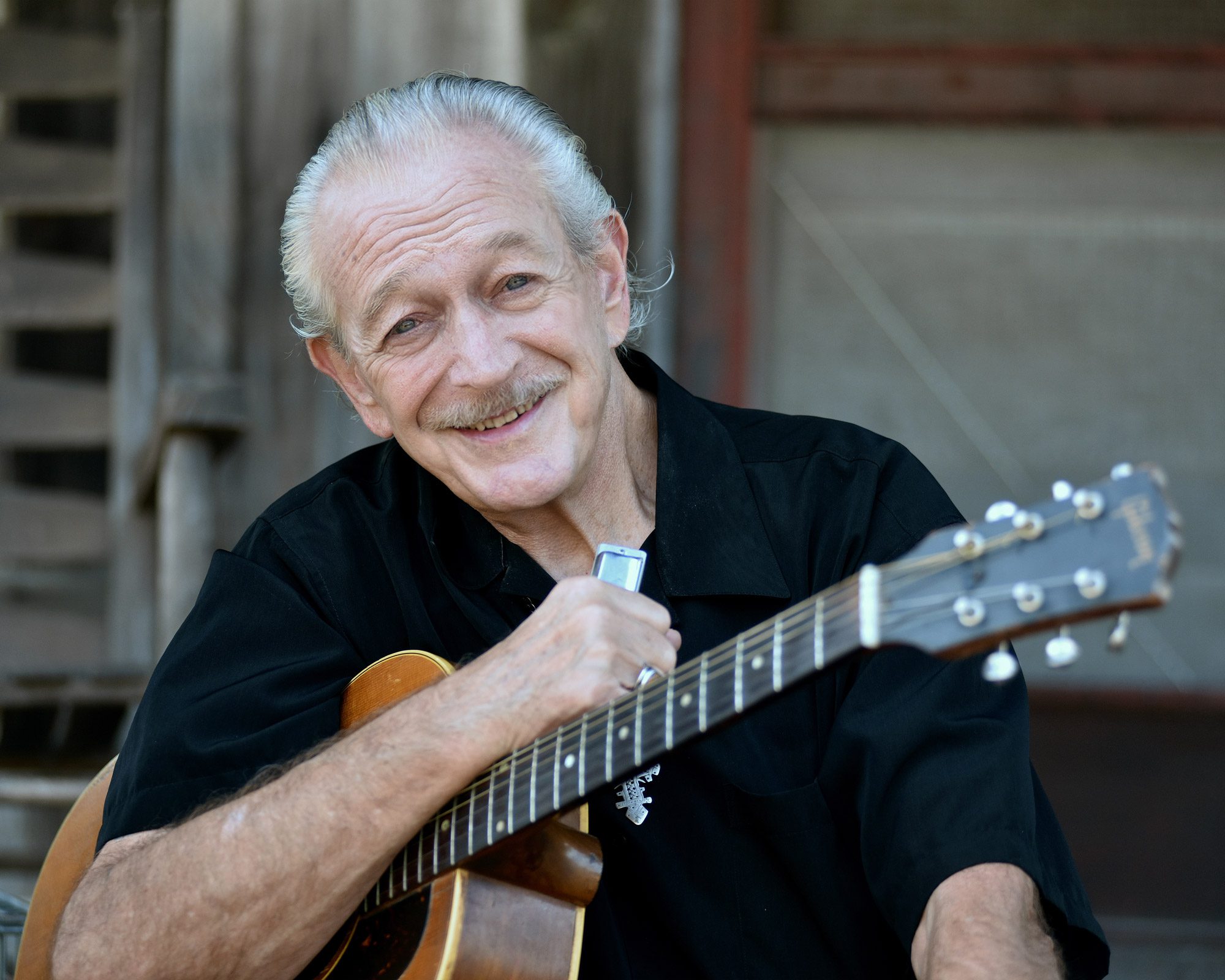 Charlie Musselwhite hosts this year's Arhoolie Awards video and is one of the award recipients. (Photo by Andrew Zucker)
Virtual events haven't gone away just yet — and I, for one, hope they continue to be presented, along with live shows. For concerts, they expand access to people who can't easily get to a venue: music fans with disabilities, people who live far from urban centers where venues tend to be located, parents of children in need of babysitters, people who work night shifts, and more. For your viewing pleasure, whatever the reason, here are two online events in the next few days that will bring roots music right to your living room:
The foundation behind longtime roots music champions Arhoolie Records will present its annual Arhoolie Awards on Saturday to "groups and individuals who help nurture the tradition and ensure that it stays vital and rewarding," according to an announcement. The presentation comes in the form of a 75-minute video hosted by Charlie Musselwhite and featuring archival footage as well as new performances from Musselwhite, Maria Muldaur, Laurie Lewis, Miko Marks, and many more. Musselwhite is among the award honorees, along with the Jalopy Theatre and School of Music in New York City, pedal steel pioneer Bobby Black, and others. Each award comes with $10,000 with no strings attached — it's simply "to help them continue doing what they do," according to the awards' website. You can watch the Arhoolie Awards starting Saturday on The Arhoolie Foundation's website and nugs.net.
On Wednesday, MusiCares will honor its 2022 Person of the Year, Joni Mitchell, and raise money for musicians in need with a virtual concert featuring Brandi Carlile, Jason Isbell, Shawn Colvin, Fantastic Negrito, Amythyst Kiah, and others. A never-before-seen recorded performance from Tom Petty and the Heartbreakers will also be part of the show. The online event, titled Music on a Mission, will stream live on Mandolin Wednesday at 8 p.m. ET. Tickets start at $25, and replays are available through April 28.
WHAT WE'RE LISTENING TO
Here's a sampling of the songs, albums, bands, and sounds No Depression staffers have been into this week:
Valerie June – "Use Me"
Adia Victoria – "Ain't Killed Me Yet"
Jesper Lindell featuring Amy Helm – "Twilight"
Gabriel Kahane – Magnificent Bird
Miko Marks – "Feel Like Going Home"
Michaela Anne – "I'm Only Human" from her new album, Oh to Be That Free, coming in June
Courtney Barnett – "If I Don't Hear From You Tonight"
Wild Heart Club – "Arcade Back in Manitou"
Tommy and the Ohs – Mariposa Gold
Lucius – "Heartbursts"
Particle Kid featuring Willie Nelson – "Amerikan Lyfe," from their new album, Time Capsule, coming in April
---