Lucinda Williams Announces Memoir 'Don't Tell Anybody the Secrets I Told You'
Posted On October 20, 2022
---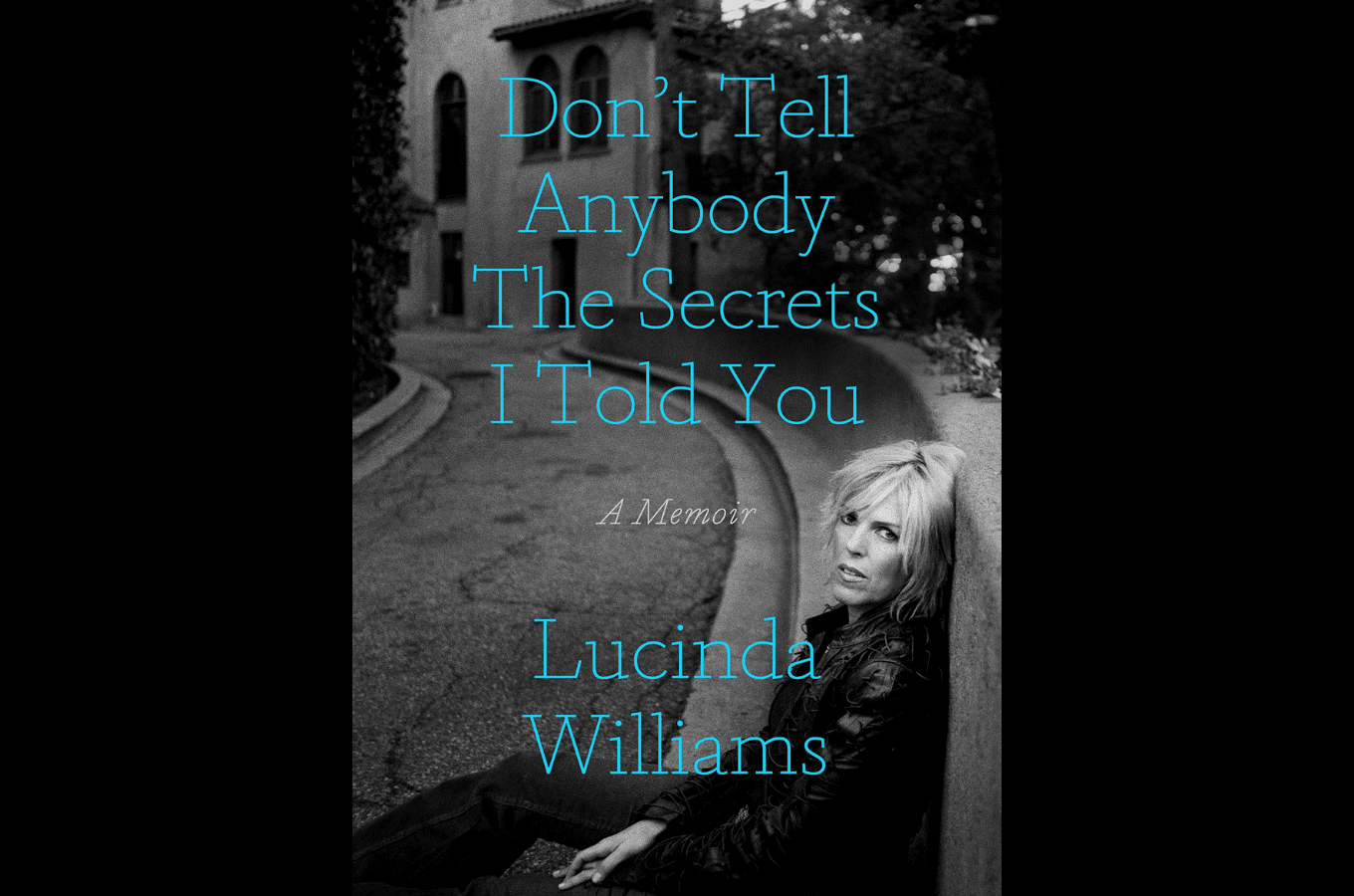 We love Lucinda Williams' songs because of the vivid characters and settings within them (and because of the way she sings them), and now she's telling her own story in a memoir titled Don't Tell Anybody the Secrets I Told You, coming next April.
The book, whose title comes from the chorus of "Metal Firecracker," a song from her beloved 1998 album Car Wheels on a Gravel Road, starts from the beginning, diving into her itinerant childhood and troubled family life in the Deep South and even an emergency tracheotomy when she was a year old, according to a summary from her publisher, Penguin Random House.
From there, the memoir covers her first album with Folkway Records (1979's Ramblin' on My Mind), "doomed love affairs with 'poets on motorcycles,'" and her success — including 17 Grammy nominations — after years of being told she didn't fit into any musical mold.
On social media, Williams aims the book announcement "to anybody wondering about my journey and the ups & downs that came with it."
Williams has returned to public performance after a stroke in November 2020 affected the left side of her body. She was still receiving physical therapy as of earlier this year, according to an interview with the St. Louis Post-Dispatch.
Penguin Random House will publish Don't Tell Anybody the Secrets I Told You on April 25, 2023.
---