Kronos Quartet Blends Words, Music, and Magic to Celebrate Pete Seeger
Posted On October 7, 2020
---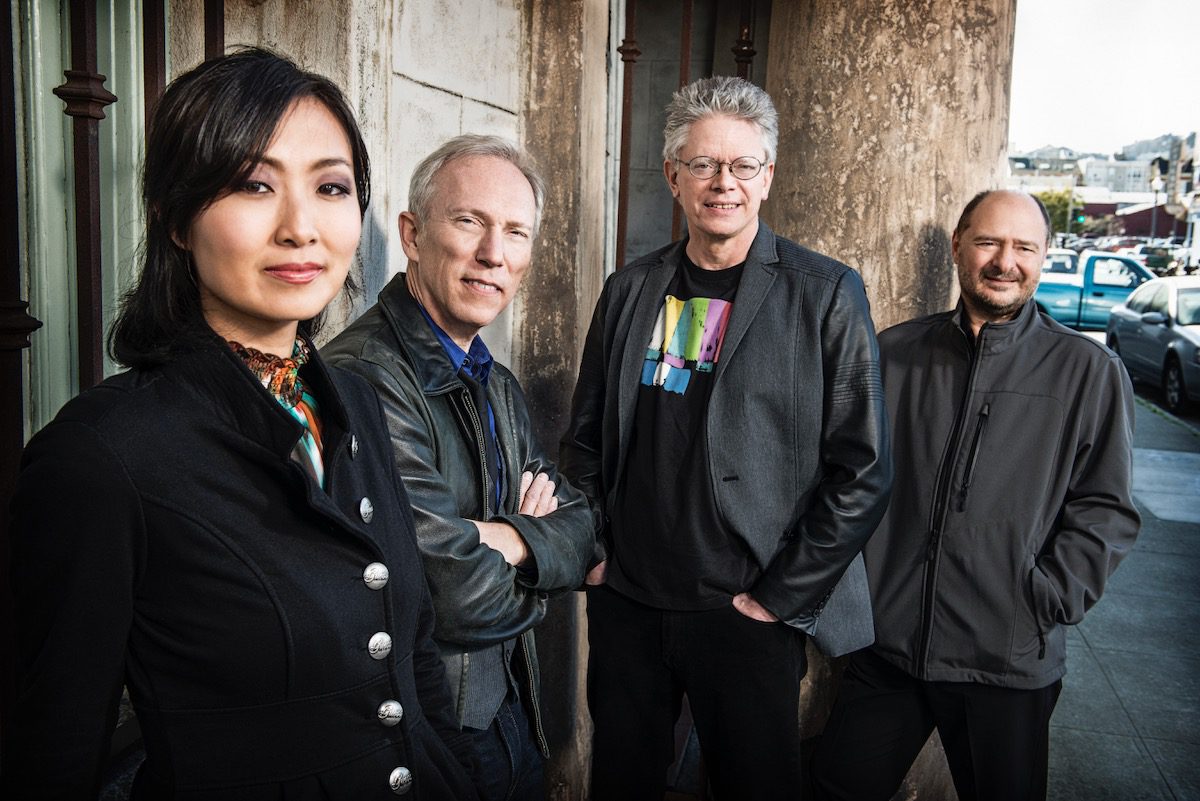 Kronos Quartet (photo by Jay Blakesberg)
"Pete Seeger has been part of my life for as long as I can remember," Kronos Quartet founder and first violinist David Harrington says in an announcement for the Grammy-winning ensemble's new album, Long Time Passing: Kronos Quartet and Friends Celebrate Pete Seeger, out this Friday on Smithsonian Folkways Recordings.
Harrington grew up listening to Seeger's records, and his own work as a musician has a lot in common with Seeger's wide views on both music and the world. Since 1973, Kronos Quartet — Harrington plus current members John Sherba on violin, Hank Dutt on viola, and Sunny Yang on cello — has created music that spans continents and genres and speaks to a variety of social justice causes with deep passion and classically rooted sounds infused with modern energy and unique arrangements.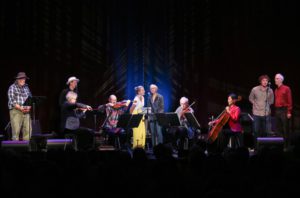 Last year, to celebrate what would have been Pete Seeger's 100th birthday, the FreshGrass Foundation (the nonprofit organization that publishes No Depression) commissioned Kronos Quartet to create music that remarked on Seeger's spirit and legacy. The songs, composed by Jacob Garchik, were heard in the quartet's live performances in 2019, including the full program at last year's FreshGrass Festival in North Adams, Massachusetts. And now they have been recorded for Long Time Passing. (Read more about the commission here, in an excerpt from our Summer 2019 "Folk" print issue.)
While certainly fans of Seeger's music will hear some familiar melodies on the album ("Which Side Are You On," "If I Had a Hammer," "Where Have All the Flowers Gone?" and many more "greatest hits" are included on the track listing), calling it a covers project wouldn't begin to, well, cover it. The arrangements are powerful and feel fully present in today's world, and while Seeger's traditional folk music sounds are part of the mix, Kronos Quartet takes the songs to a new place, finding new ways for their messages to ring out in a troubled world. On "Garbage," for instance, the strings add menacing muscle to a song that's playful on the surface, adding some punch to Seeger's warning about pollution and the apathy that class division allows.
Among the guest musicians adding vocals and expanding the instrumental palette of the music are Sam Amidon, Aoife O'Donovan, and North Carolina banjo player and storyteller Lee Knight. Most of the songs on Long Time Passing are adaptations of Seeger's, but a few honor him by carrying the torch, putting the power of protest into songs that address ongoing injustices. One such song is  "The President Sang Amazing Grace," written by Zoe Mulford after nine Black worshippers were murdered at Emanuel AME Church in Charleston, South Carolina, in 2015, and memorably recorded by Joan Baez in 2018. Here, San Francisco-based singer Meklit puts her whole soul into a melody that feels like a prayer, over a simple string arrangement that leaves room for the lyrics, and the silences between them, to beam straight to the heart.
Throughout the 16-minute piece "Storyteller," which Kronos Quartet performed during its "Music for Change: Pete Seeger @ 100" performance at last year's FreshGrass Festival, Seeger's own voice weaves amid traditional tunes and other sounds from the quartet, commenting on music, climate change, socialism ("a word we don't agree on"), and more. It's a powerful show of what music and words together can do, and how protest music passes from person to person, era to era, to make something timeless and essentially human.
---