Kronos Quartet to Celebrate 100 Years of Pete Seeger at FreshGrass Festival
Posted On September 16, 2019
---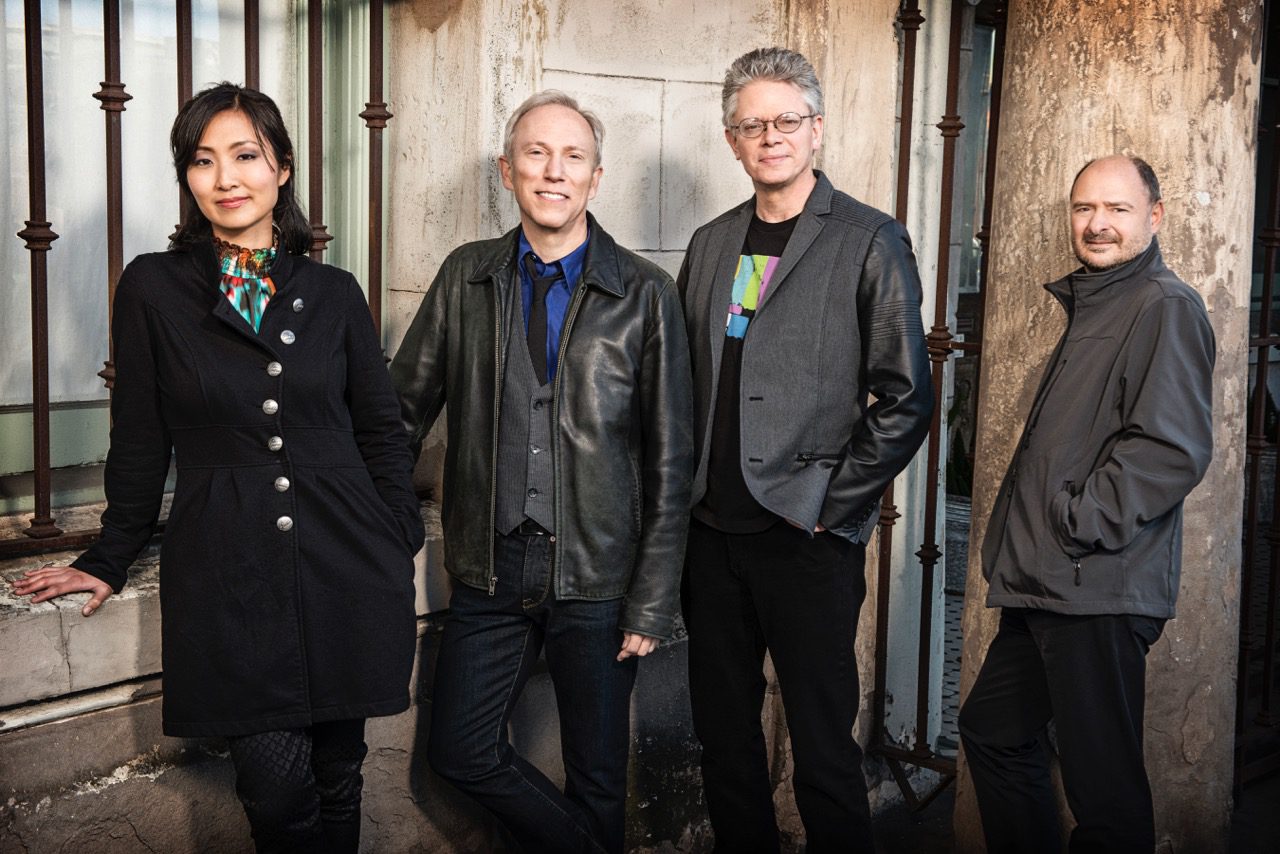 The Kronos Quartet (photo by Jay Blakesberg)
EDITOR'S NOTE: Below is an excerpt from a story in our Summer 2019 print issue "Folk." You can read the whole story — and much more — in that issue, available here. And please consider supporting No Depression with a subscription for more roots music journalism, in print and online, all year long.
For more than 40 years, David Harrington has been manipulating classical instruments outside of their traditional sounds and environments. As the founder and first violinist of the experimental chamber group The Kronos Quartet, he has performed at rock shows, operas, avant-garde presentations, jazz festivals, and more. And this year, the group has been commissioned to present multiple concerts in honor of Pete Seeger's centennial — first at their own Kronos Festival in San Francisco last May and then at the FreshGrass Festival in North Adams, Massachusetts, this weekend (Sept. 20-22).
For The Kronos Quartet, the idea for honoring 100 years of Seeger germinated about a year ago. Harrington had met Clarence Jones, who was Martin Luther King Jr.'s lawyer, researcher, and eventual speechwriter, and then worked with composer Zachary James Watkins to compose an original work featuring Jones. The piece, "Peace Be Till," was inspired by the moment Mahalia Jackson encouraged King to veer from his iconic "I Have a Dream" speech, which Jones helped write. The quartet performed the West Coast premiere of "Peace Be Till" at its own Kronos Festival in 2018, then closed the concert with a version of "We Shall Overcome." When reprising "We Shall Overcome" during a San Francisco public elementary school concert just a few days later, Harrington realized that Seeger would have turned 100 this year.
By December 2018, Harrington was already seeking research materials, particularly multimedia from the American Folklife Center at the Library of Congress, to incorporate into their Kronos Festival presentations. That event featured the first part of an original composition inspired by Seeger and commissioned by the FreshGrass Foundation (No Depression's parent organization). The FreshGrass Composition Commission is a $50,000 award given each year, as the organization says, "to an artist whose work reflects the FreshGrass mission to preserve and support innovative grassroots music." The quartet played this new work, written by the group's longtime composer, Jacob Garchik, as well as existing works that include elements of Seeger's songs and international pieces that Seeger helped bring into American popular music.
Harrington conceptualizes something even bigger for the rest of the project when it's performed at the FreshGrass Festival's Seeger-themed presentation, titled "Kronos Quartet's Music for Change: Pete Seeger @ 100." "We're trying to figure out a way to have a concert piece that includes a sing-along within the piece, which we've never done before," he says. After the FreshGrass Festival, he hopes that The Kronos Quartet can take this concert piece and perform it anywhere.
Additionally, FreshGrass Artists in Residence Aoife O'Donovan, Sam Amidon, and Lee Knight are expected to contribute to The Kronos Quartet's performance at the festival. Elements might even be recorded in the new studios at The Porches Inn, across the street from The Massachusetts Museum of Contemporary Art (Mass MoCa), where FreshGrass takes place.
Harrington doesn't seem to worry about how classical music will connect with diverse fans of these groups and more, especially given Seeger's deep catalog. He asserts that the late folksinger's boundless curiosity about people and culture informs Kronos' music, regardless of genre.
"I'm thinking that this opportunity is not only going to expand the palate of Kronos, but hopefully it will expand instrumentally the palate of things that Pete Seeger himself did," he says. "I want to use his example as a guiding energy and a guiding force for what we do."
---
The 2019 FreshGrass Festival takes place at The Massachusetts Museum of Contemporary Art in North Adams, Massachusetts, Sept. 20-22. Tickets are available here.
---