Kick Off the New Year with Upcoming Roots Releases: From Hayes Carll to The Flesh Eaters
Posted On January 15, 2019
---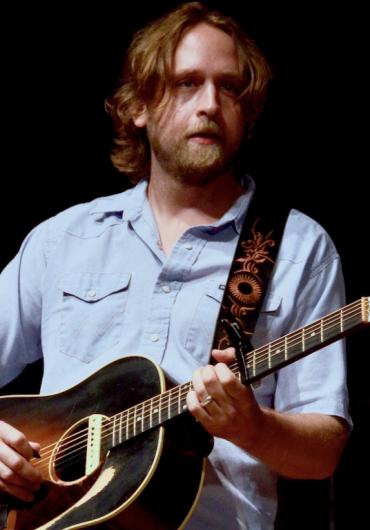 One of the things I liked about the original print edition of ND was the part in the back that alerted readers to upcoming releases, especially those by artists deserving wider attention. This what I like to do every couple of months, mix in some names you know quite well, such as Hayes Carll, along with relative unknowns, like the duo Home Remedy. I also like to work in some longtime favorites, such John McCutcheon, whom I first saw during my time in Southwest Virginia and later was part of several magical evenings of music nearly 30 years ago when he performed with Trapezoid, a band that was decades ahead of its time. Their albums, orginally on Flying Fish, are still in print on CD, and are worth it. Get the vinyl versions if you can.
Hayes Carll — What It Is (Feb. 15)
There maybe younger and skinnier singer-songwriters, but you'd be hard pressed to find one as tall or talented as Carll. His wit and pointed observations remain intact, evoking a certain forlornness I have always heard in his music. But, here it's augmented with fiddle and banjo, and on a couple of tracks some sweeping strings. A lot has changed since his last album in 2016, and it's apparent that Carll is approaching it head-on, from the opener, "None'ya," a playful, yet serious to the core, love song (premiered by Rolling Stone along with an insightful interview), to the terrifying face of evil that erupted in Charlottesville.
In less than three minutes, in "Fragile Men," Carll succinctly encapsulates the dilemmas many white men feel: the privileged world they were expecting is changing, and no one's feeling sorry for their hurt feelings. He follows that with "Wild Pointy Finger," where the protagonist blames everyone for the troubles he faces, except the real culprits. Direct, immediate, yet not crudely drawn.
Maya de Vitry — Adaptations (Jan. 25)
Like a phoenix, de Vitry rises from the ashes of The Stray Birds and soars pretty darn high on her first solo album. Its title is an apt one, as she takes her vocal phrasings, and songwriting, and adapts them to a variety of stylings. For example, "Go Tell a Bird" has a metaphysical tone to it where the violin/bass combination, sounding like a sitar, eventually ends up striking against a crashing electric guitar. That song slowly fades out into the jazzy beginning of "How Do I Get to the Morning," only to become a heartbreak country song that ends in an electric guitar chaos.
The outstanding track is a bluesy plea to a lover to "Read My Body to Me," but also to read between the lines. While one could take these songs as metaphors for a personal breakup, the album nonetheless stands as an adventurous ramble down roads that were merely hinted at in The Stray Birds.
John McCutcheon — To Everyone In All The World: A Celebration of Pete Seeger (Jan. 11)
I first listened to this album on New Year's Eve. It brought back memories of hearing Seeger on the same night nearly 20 years ago. We knew it was a special evening, that we were lucky to live in a world with him in it. Likewise with this album, with Hot Rize, The Steel Wheels, Suzy Bogguss, and others, sittin' in.
While it's a tribute album featuring all of Seeger's better known songs, McCutcheon does not play the traditionalist here. He's certainly a disciple, but he's traveled his own road, sought his own dreams, lived in his own skin. McCutcheon brings all of this to fruition and opens the songs to new and well-versed listeners alike. If case you are a relatively recent convert to roots music, Pete Seeger and this album is an excellent starting point. I dare you not to be moved.
Home Remedy — self-titled (Jan. 18)
While they began in 2013 (as a trio with a bass) I caught this duo, Rosie Newton and Lydia Garrison, last summer in upstate New York and was thrilled to hear some wonderful old-timey music. However, in this, their debut album, I was not expecting one chock-full of original songs demonstrating the self-assuredness in Garrison's songwriting. While Newton, with her work with The Duhks and Richie Stearns, is a well-known quantity, I was unfamiliar with Garrison. In a recent conversation I quickly learned that she began the fiddle as a child and traveled with her mother to music festivals. She's also long been a daughter of the GrassRoots festivals, having lived near Shakori Hills and now in the Finger Lakes. So, while the songs have been germinating for quite some time, the music in the duo's hearts and fingers have been there even longer.
You can hear the maturity and a liveliness in their playing, each switching from fiddle to banjo to guitar so adeptly that I often cannot tell who's playing what at any given moment. Newton has also recently taken up the accordion. Their maturity is also evident by not doing too much, instead letting the music have its say, in its own way. Garrison's songs have both old-time underpinnings and are deceptively melodic, ones that you can swing to. I initially thought their vocals were just a bit too plaintive, but soon revealed melodies so rich that I got lost in them. You can listen to some of the tracks here. I think you'll find them as engaging as I do.
The Flesh Eaters — I Used to Be Pretty (Jan. 18)
Even though when I lived in New York my loft was only a short walk from CBGB, save for some notable exceptions, most of that scene left me cold. I much preferred the LA bands, such as X and The Flesh Eaters. There seemed to be more going on in their heads, and the musicianship was way ahead of their East Coast contemporaries. So, it is a great delight to have the 1981 incarnation of the band, members of The Blasters (Dave Alvin), X (John Doe), and eventual Leonard Cohen collaborator Julie Christensen release a new record.
Not entirely new, that is, for longtime fans as six tracks are new interpretations of earlier songs, with the twist that this lineup never recorded. Yes, all the hallmarks are here, the drive, the pulse in a noir-ish, literate manner that imitators can't quite duplicate. I even hear a bit of the sound that Morphine pioneered here and there. The pinnacle is the 13-minute closing track, "Ghost Cave Lament," that Chris D (the primary driver of the regrouping) and Alvin put together as an homage to flamenco guitarist Manitas de Plata. See, I told you the LA scene was more diverse in their influences. Finally, a regrouping that's worthy of the effort.
Amelia White — Rhythm of the Rain (Jan. 25)
White, who moved from Boston to East Nashville some 20 years ago, has been integral to making that area's mindset a destination of choice. Even though I just got this album (her seventh) yesterday, I feel compelled to give White a shout-out. Other Nashville luminaries such as Will Kimbrough, Julie Christensen (again), Fats Kaplan, Dave Coleman, Sergio Webb, and Dave Jacques pay their respects as well.
This US release is an expanded version of the 2017 EU album, and finds White in a wistful, bittersweet mood sung with a maple colored voice that makes her lyrics more poignant, and the songs linger on. For a more thorough take on the record read what my buddy Chris Griffy has to say. He and his wife are on a cruise this week, so he won't mind.
Now, the photos. Enjoy.
---