'In Your Love' Song and Video Heralds New Tyler Childers Album
---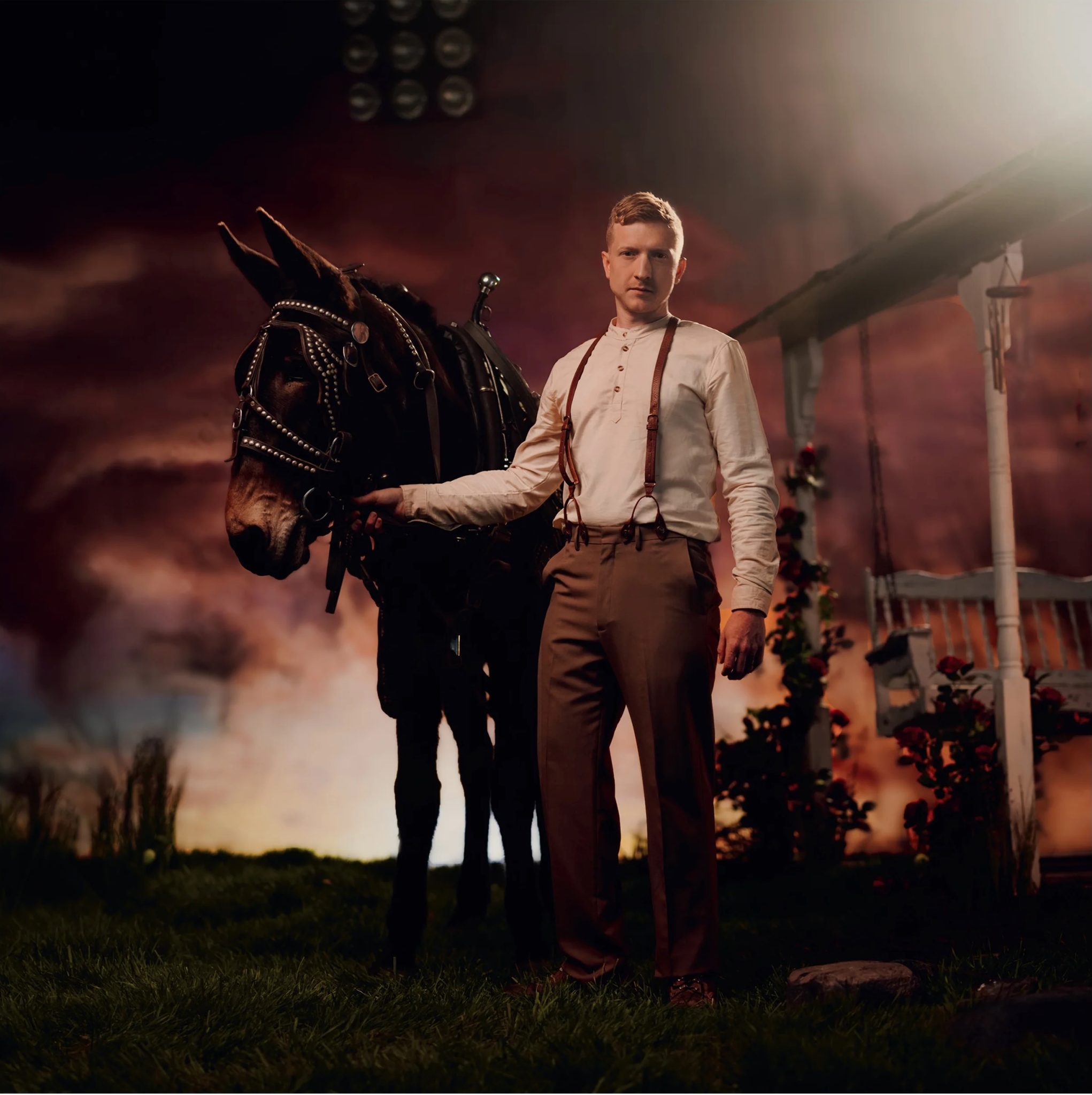 The album cover for Tyler Childers' "Rustin' in the Rain"
After a few days of teasing something new on social media with video clips showing farming equipment and mining scenes, Tyler Childers has dropped a gorgeous new song — the first single from a new album coming in just a few weeks.
"In Your Love" is a gorgeous song about looking for love, finding it, and doing whatever it takes to keep it going. According to Childers' website, it's the first release from his new album, Rustin' in the Rain, coming Sept. 8.
Starting with just a piano melody and Childers' piercing, poignant voice, "In Your Love" builds bigger, bringing in the full band for a giant sound that matches the intensity of the lyrics.
The video accompanying the song was written by Silas House, a best-selling novelist, the current poet laureate of Kentucky, and a former writer for No Depression. In four minutes and 44 seconds, it depicts the doomed love story of two miners living through the song's heartrending chorus in 1950s Appalachia:
We were never made to run forever
We were just meant to go long enough
To find what we were chasing after
I believe I found it here in your love
"This is a collection of songs I playfully pieced together as if I was pitching a group of songs to Elvis," Childers says in a statement announcing Rustin' in the Rain. "Some covers, one co-write, and some I even wrote in my best (terrible) Elvis impersonation, as I worked around the farm and kicked around the house. I hope you enjoy listening to this album as much as I enjoyed creating it. Thank you. Thank you very much."
Childers starts an extensive tour next week at New York's Radio City Music Hall, most of which is sold out. He'll appear at the Healing Appalachia Festival in September and has announced two nights of New Year's Eve shows in his home turf of Lexington, Kentucky.
Rustin' in the Rain will arrive just shy of a year after Childers' last project, Can I Take My Hounds to Heaven?, a triple album offering three different takes on a set of gospel songs close to Childers' heart (ND review).
---