FOUNDERS' KEEPERS: Drive-by Truckers, Malcolm Holcombe, and Others Doing the Damn Work
---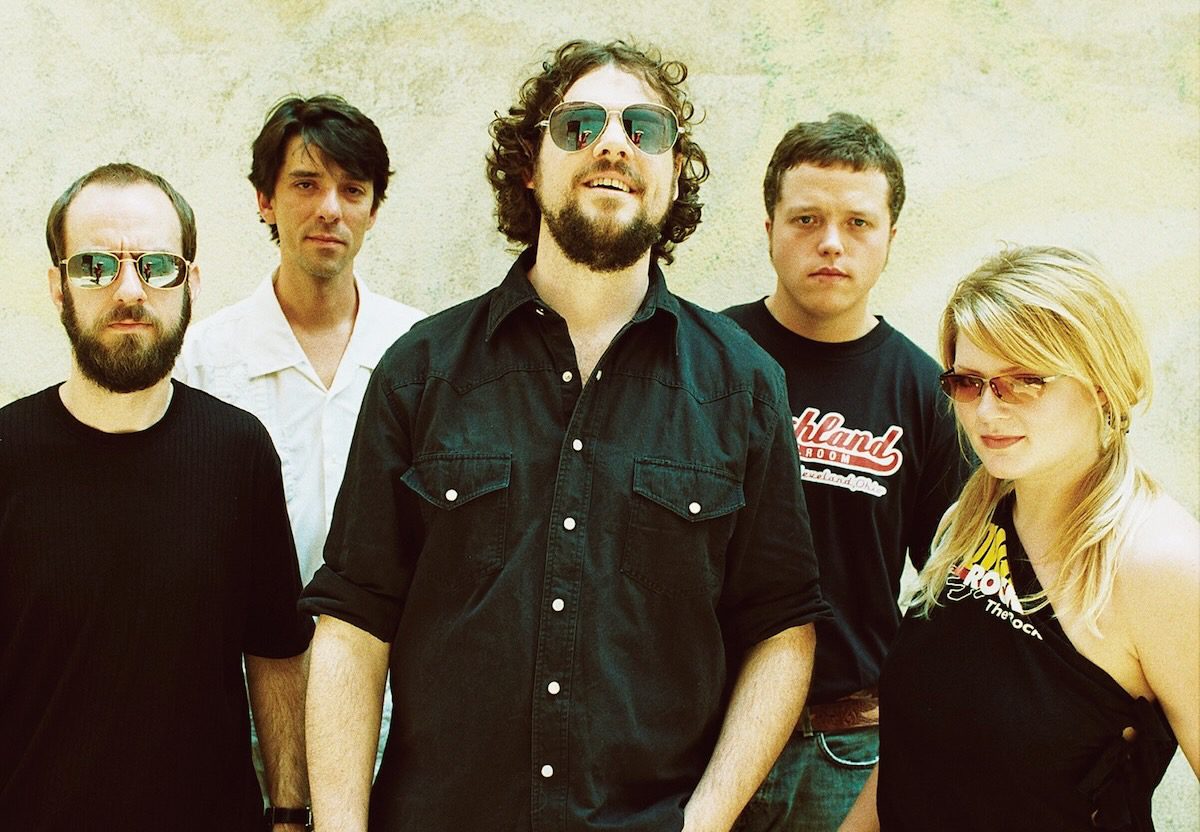 "The Dirty South"-era Drive-by Truckers, including Jason Isbell (photo by Danny Clinch)
EDITOR'S NOTE: Peter Blackstock and Grant Alden were the original editors of No Depression, launching it as a print magazine covering alt-country (whatever that is) in 1995 and steering it through 75 issues until 2008. While they're no longer part of the staff, they're still very much part of the family, and we trust their ears now just as we did all those years ago. In their Founders' Keepers column, Blackstock and Alden take turns highlighting some roots music releases they believe deserve your attention. After Blackstock started things off in July, now it's Alden's turn.
The point has always been simply to do the damn work. Ignore the manufactured consent of celebrity and commerce. Do the work. Keep doing the work, until you're tapped on the shoulder and they start pouring on dirt.
This is and always has been a minority point of view. Making art in a time of Darwinian capitalism demands a special brand of cussed tenacity.
And yet there is no choice, right?
Don Rogers has been doing the work. For decades. He lives a county west of me in Eastern Kentucky, which can be a whole world here, but it's possible we've nodded across a room. His song "Junkman" provided one of several highlights on the Local Honeys' 2015 debut, Little Girls Actin' Like Men, and now serves as the charmingly barbed title track to his fourth solo release. (It makes a fine sequence with The Bottle Rockets' "Thousand Dollar Car" and Chris Knight's "My Old Cars.") Rogers writes and sings with a storyteller's dry wit on the unexpectedly prescient "No Budweiser" and the toss of "I'm Going to Need a Lot More Hair." Recently retired from a career in counseling, he also writes with deep and knowing compassion, especially in "Street Lights," "She's Still Spinning," and the gathering horror of "Ramsey Brown's Gun."
That Western North Carolina's Malcolm Holcombe has survived to release his 18th album argues for a different kind of grit. Everything has conspired to silence Holcombe, from an early major label deal to substance abuse to cancer. It's in his voice, all of that, and even more eloquently voiced in the sounds he makes between words. Holcombe and longtime accomplice Jared Taylor captured Bits & Pieces in the spaces around Holcombe's cancer diagnosis. Holcombe sings — still; always — in a lazy growl that almost masks the spare precision of his words and the fierce, fragile calm behind them. When he riffs on "Jesus Loves the Little Children" in "Conscience of Man," the whiskey rasp of his voice can't help but hint at menace, but it's clearly a genuine impulse, as the gospel chorus that follows underscores. "The Wind Doesn't Know You" is an exquisite elegy, while "Another Sweet Deal" and the title track offer a rearview memory painting. Taylor's production throughout has an unerring instinct for unobtrusively anchoring Holcombe's songs with just the right fills and frolics.
Joni Mitchell's return last summer to the Newport Folk Festival was a triumph of Brandi Carlile's considerable charm, a testimonial to the virtuosity of Carlile's contemporaries, and a rarely given opportunity to honor a singular voice. At Newport recaptures the music of that moment and the rapture and, especially, Mitchell's delighted giggles during applause. It takes a minute to locate her voice, first among others, because it has been much changed by a 2015 aneurysm. Perhaps it helps to think of her as A.P. Carter, bassin' in; a rich texture, tugging at rhythm, pulling along her new friends. But it's her voice, inescapably, no matter the register, and she uses it brilliantly on the resilient "Summertime" (though do we still have to sing Gershwin's "mammy"?) and "Amelia." Production and performance center Mitchell's words over her vertiginous melodies. Plenty of famous folk showed up on stage, but, just listening, the moment is stolen entirely by Celise's reading of "Help Me." And, especially, by Joni Mitchell, who, at 78, still knows exactly and precisely how to push the boundaries of the tools at her disposal.
Long ago Patterson Hood suggested the Drive-by Truckers began as the soundtrack to an unfinished movie script. Easier to put a band together than to find a film crew and actors. So it figures they'd release a director's cut of 2004's Dirty South and, as is usually the case, the director was right. Here, then, is the full double album as intended — the whole State Line Gang saga, all the duality — with a few bits touched up for clarity and three left-behind songs restored in sequence: a fine, world-weary Jason Isbell track, "TVA," and two good 'uns from Hood. But mostly this is an opportunity to revisit the Truckers in one of their most muscular, self-assured incarnations. Three songwriters, no waiting, no apologies.
A final point of personal privilege, then.
I don't know about coming back, and that's really not what this is. I walked away because it hurt and because I truly didn't have anything left to say. But Peter asked. So we'll see. No promises.
For those few wondering where I went, and what I do now, a musician who works for us filmed this video in our store:
Perhaps next time there will be goat pictures.
---