EASY ED'S BROADSIDE: An Open Letter to Americana Musicians
---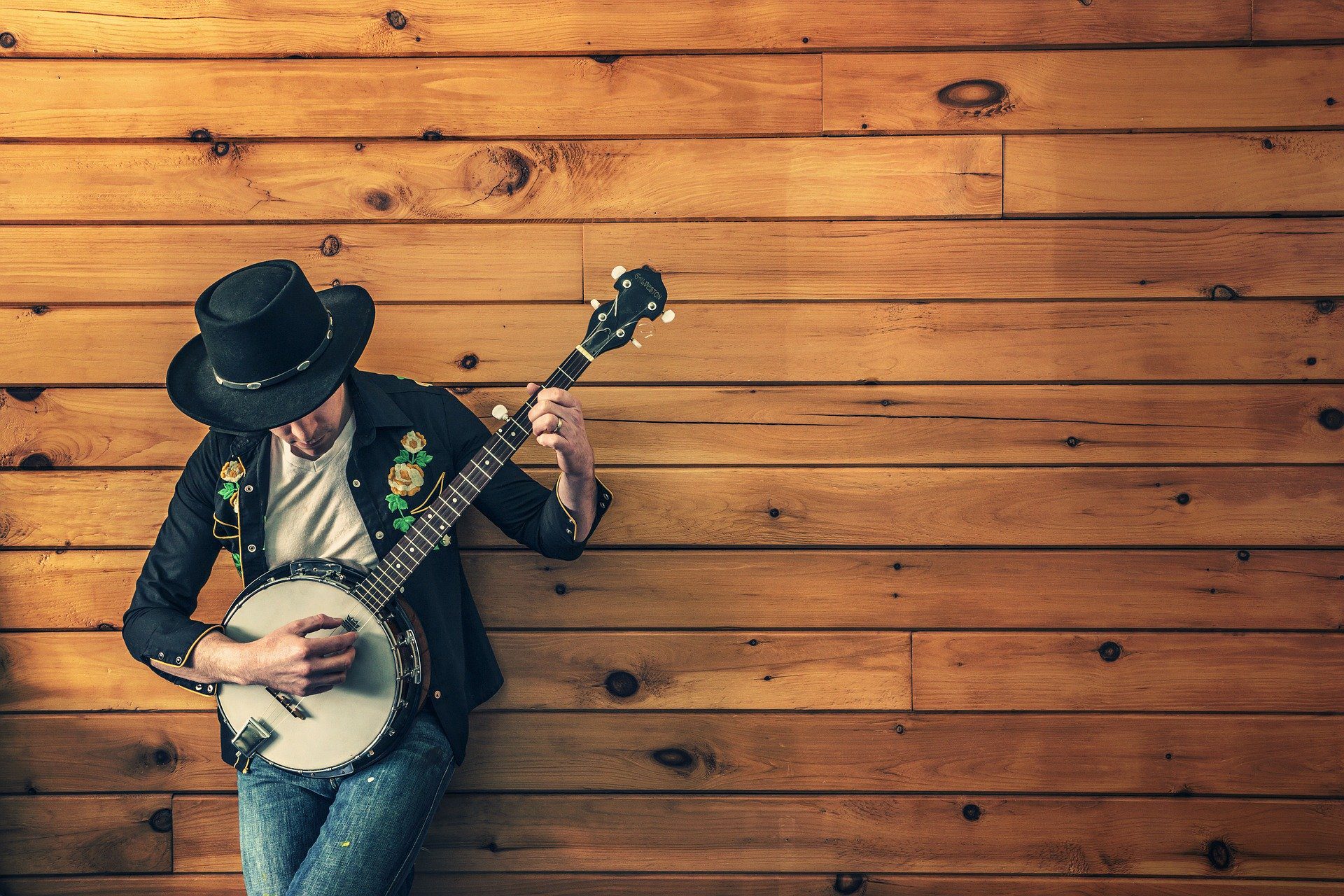 Image via Pixabay
Hi there, it's Ed. Hope this finds you and those in your life healthy and safe, wherever you may be. I won't bother asking how y'all are coping, because anyone who has had their livelihoods chopped off at the knees — whether a performer, writer, producer, crew member, club owner, festival or concert promoter, recording engineer, retailer, manager, agent, or anybody else in the music ecosystem — you're likely hurting bad. Really bad. Albums that have taken months or years to create and complete are either on hold or have been released into the wind, with little opportunity to get the word out or tour behind it in order to pay your bills and feed yourselves. While we all are suffering in the pandemic, hearing angry voices in the street, and existing in a culturally and politically divided country, I believe those who work in the arts were especially likely to be the first ones to get hurt and will be the last to recover from it.
I chose to address this letter to those who self-identify as Americana musicians, a borderless and misnamed genre if there ever was one. Considered to be an all-inclusive home for a wide range of American roots styles that includes "country, folk, blues, soul, bluegrass, gospel, and rock," as defined by the Americana Music Association, you shouldn't have to dress up in cowboy couture, have an armful of ink, or move to Nashville to be a member of the club. While I don't know how many of you are out there, each week I can usually find a dozen new albums that fall somewhere into the category, so I'd guesstimate there's several thousand souls, give or take.
AMA's annual AmericanaFest will be a remote affair this year, somewhat muted compared to the six-day celebration in Nashville they've held in the past. For the Honors & Awards, still planned as a live event on Sept. 16 at the Ryman, this is a list of those nominated and being acknowledged: Nathaniel Rateliff, James Barone, Patrick Meese, Tyler Childers, David Ferguson, Sturgill Simpson, The Highwomen, Dave Cobb, Brittany Howard, Tanya Tucker, Brandi Carlile, Shooter Jennings, John Prine, Yola, Black Pumas, Drive-By Truckers, Buddy & Julie Miller, Our Native Daughters, Katie Pruitt, Aubrie Sellers, Billy Strings, Kelsey Waldon, Ellen Angelico, Annie Clements, Brittany Haas, Zachariah Hickman, Rich Hinman, Phil Hanseroth, Tim Hanseroth, Natalie Hemby, Lori McKenna, Aubrie Sellers, Steve Earle, Billy Burnette, Shawn Camp, and Patterson Hood. You can find the list of who got nominated in each category here.
I'm not a member of the AMA, nor have I ever attended AmericanaFest. Honestly, I can't afford it. In the past I've joined other voices in hoping it'll grow into a more inclusive and diverse organization, and there have been many solid efforts to address that. They get kudos for helping to brand and raise the awareness of Americana, as well as my criticism that they may be walking down a slippery path that could eventually lead them to becoming the same type of Nashville "good old boy" network they originally formed to push against. If you recall, the early days of the AMA were in response to mainstream country radio excluding outlaw, indie, and alt-country. I don't think we need another CMA or ACM, do we?
When I looked over this year's nominees, my heart went out to those of you who weren't on that list. I think there must be a better way to show our appreciation and assist the thousands of musicians who over the past year have enriched our lives with their music, and hopefully after this pandemic we can take a step back and think on that. While I certainly tip my hat to those few dozen AMA nominees, part of me believes we should just skip the accolades, melt the statuettes, and look for new ways for the new days ahead. Let's acknowledge, celebrate, educate, and support more people, not fewer.
In normal times, AmericanaFest offers a lot of opportunities for musicians to perform and showcase themselves over six days, but in some ways it's like preaching to the choir. And I imagine making that trip costs a pretty penny for many of you. To spread the news beyond a 20-block square in Nashville, might there be a better way than shining the spotlight on just a handful for one night?
Each of you contribute so much to our society and culture, and there are real-world problems you're all facing. I'm sorry that I can't afford to buy everybody's T-shirts, pay for every livestream event, or assist every worthy Patreon. I know that for most of you these alternatives to live performances are not what you want to do, but simply a last resort to continuing down the path you've chosen.
If there's a point to this, I guess it's simply my small way of thanking those of you who didn't get an AMA nomination this year. You busted your ass on the road, worked at a day job or two, skimped, saved, borrowed, and begged to be able to share your music and have enough left over to put a roof over your head and food on the table. And in all honesty, I simply don't know of any discernible criteria that can decide that one work of art is better than the others.
As I was finishing up this letter, my editor requested a ranked list of my top ten favorite albums that have come out so far this year for an article in the works. It wasn't mandatory, but she wanted my input. Do you know how many I came up with? Forty-two. And every single one of them is absolutely beautiful and precious to me because each has kept me safe, sane, and entertained during some of the darkest days of my life. And yours as well, I imagine. So here's to another day, and a dream that we can find a better way to perpetuate a healthy and vibrant music community. Bless y'all, from this lapsed agnostic.
---
Many of my past columns, articles, and essays can be accessed here at my own site, therealeasyed.com. I also aggregate news and videos on both Flipboard and Facebook as The Real Easy Ed: Americana and Roots Music Daily. My Twitter handle is @therealeasyed and my email address is easyed@therealeasyed.com.
To comment on this column or anything you read from No Depression, drop us a line at letters@nodepression.com
---