CROWDFUNDING RADAR: A Newly Found Live Recording of Gram Parsons and the Fallen Angels
Posted On November 21, 2022
---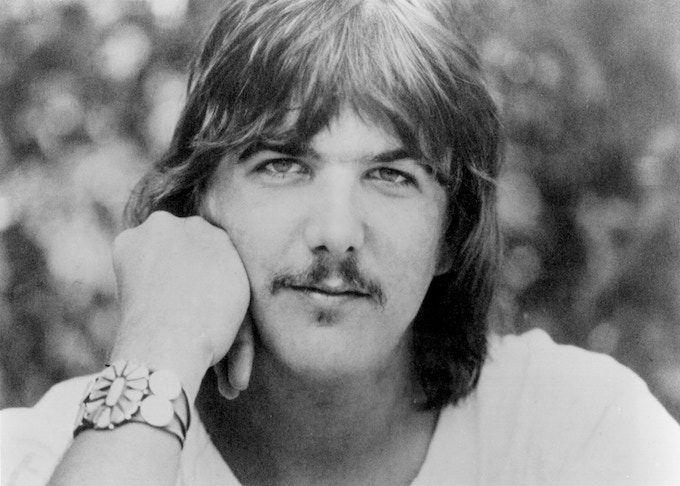 Gram Parsons (photo by Ginny Winn)
I don't back all of the albums I feature in this space. If I did, I'd be writing for negative money. But I do back quite a few, and recently one I featured a while back (Lady Moon) sent my reward: a digital copy of the album, which won't come out until the second quarter of next year. That perk — early access to the music itself — is one of the most common features of crowdfunding campaigns and one that doesn't get nearly as much attention as the house shows or the signed merch. Sometimes that access is one week early. Sometimes, as with the above, it's months early. This week, I'm featuring two campaigns with early access perks and another one that has us super excited: a set of previously lost Gram Parsons recordings.
Gram Parsons and the Fallen Angels – Live From the Bijou Cafe (click here to view campaign)
Posthumous releases are hit-and-miss. Sometimes it's a record label making a money grab by releasing demos the artist likely never considered ready. Sometimes it's a great collection of finished songs that never quite fit an album. Then sometimes you get something like this album. When Amoeba Records was moving its Hollywood location, it discovered a box simply labeled "GP Archives." Inside was a soundboard recording of Gram Parsons and the Fallen Angels' next-to-last concert, at the Bijou Cafe in 1973. Amoeba began working with Parsons' daughter Polly Parsons to prepare the lost album for release. One of the first things they did was send the recording to Emmylou Harris, who is featured on it. She liked it enough that she donated some of her own demos to the campaign as rewards. The album will be released on Record Store Day Black Friday 2023 but is available for preorder through Kickstarter in CD and double-LP formats. Also available are two sets of Parsons' home recordings and the previously mentioned Harris demos.
Charlie Faye – Untitled Children's Record (click here to view campaign)
As the leader of modern '60s-style girl group Charlie Faye & the Fayettes, Charlie Faye has likely experienced a bit of stage fright at some point in her life. But being the mother of a toddler put her in contact with something truly scary for most parents: children's music. Faye noticed that her daughter didn't necessarily like kids' music, but rather the same kinds of '60s soul and Motown hits that Faye listened to around her. So now Faye is setting out to make an album of "multigenerational music" that is aimed at kids but can be enjoyed by parents and grandparents as well. Faye is headed into the studio with some guest musicians in December to record the as-yet-untitled album. To achieve her $8,000 funding goal, Faye is offering a number of backer perks and behind-the-scenes access at all levels. There is, of course, the album, in digital, CD, and limited vinyl formats, with the download and CD promised to backers before its public release. Backers can also receive a recording of acoustic song demos, a limited-edition poster, and a private studio tour.
Molly O'Leary – Sophmore Album (click here to view campaign)
Roots music does one thing right that so many other genres don't anymore: It still values the opening act as a way to grow the genre. Sometimes those opening slots turn into a long working relationship. That's what happened with Molly O'Leary. When they opened up for Will Hoge in April, they impressed him (and his fans) enough to be asked to open again, which led to where they are now: recording their second album with Hoge as producer. In addition to being a musician, Molly is also a therapist, and their music is heavily focused on mental health awareness and social justice issues. Backer perks for their Kickstarter campaign include the new album in digital, CD, and vinyl formats. You can also get a spot in their writer's workshop in April, an album of stories behind the songs, and a signed ukulele.
---