CROWDFUNDING RADAR: From Different Roots, A Common Goal of Independent Album Creation
---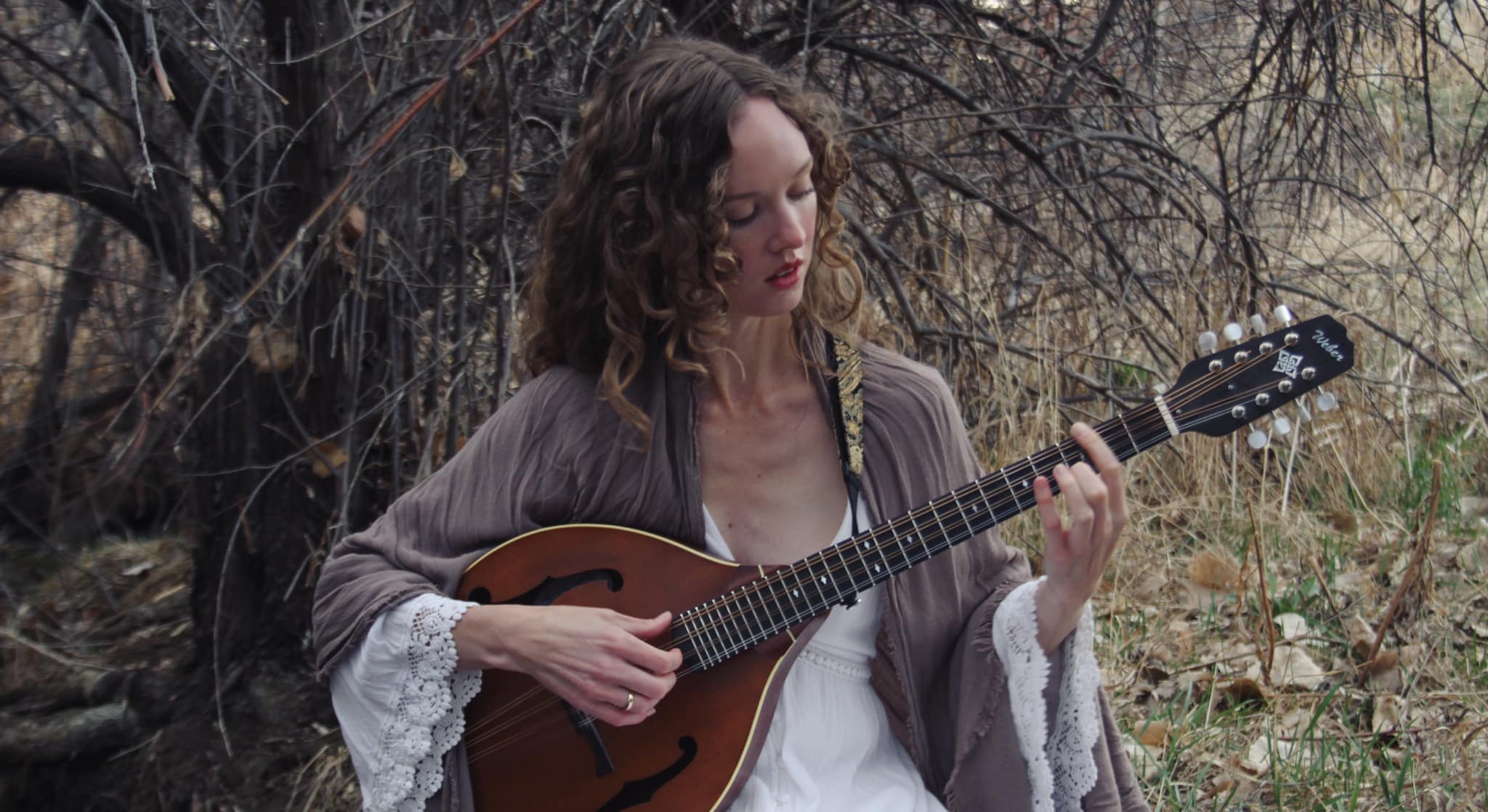 Lady Moon
What is roots music? You would think that No Depression, of all places, could answer that question unanimously. But conversations with my fellow writers and columnists over the years have confirmed that while there is a basic thread of agreement, even people passionate enough about roots music to spend their time writing about it have different takes on the question depending on generational, demographic, and geographic perspectives. For some, roots music is firmly grounded in Appalachia. For others, in British folk. Black stringbands? Mississippi blues? Laurel Canyon folk rock? Southern rock? Swing? I'd argue they're all right answers. Roots music is simply music that builds on your personal musical foundations, whatever those might be. This week, I'm featuring campaigns by three roots artists with different inspirational starting points. Despite their differences, they're all easily identifiable as "roots artists."
Lady Moon – Debut LP (click here to view campaign)
In over a decade of covering AmericanaFest, I've discovered a lot of artists who have become favorites. Among those, very few rank above SHEL. The four Colorado-based Holbrook sisters are even harder to pin into a genre category than most roots acts. During the pandemic, vocalist and mandolin player Eva Holbrook started spending more time performing for and interacting with her Patreon community, using the Lady Moon moniker. The music Holbrook performs as Lady Moon will be familiar to any fan of SHEL, but has a much stronger grounding in Celtic folk than her band. Holbrook has name-checked Pentangle in interviews and that influence is easily spotted. There's more than a little Fairport Convention-era Sandy Denny as well. Lady Moon reached her $12,000 funding goal less than a day after launch and continues to climb. As one would expect from an artist so intimately connected with her Patreon followers, backer perks are personalized, with everything except digital download and shirts signed. In addition to digital, the album will be available on CD, vinyl, and cassette. You can get signed posters, a 45-minute Skype hangout, a rabbit needle-felted for you by Holbrook, and her vintage Harmony nylon-string guitar.
Gabrielle Pietrangelo – Untitled LP (click here to view campaign)
Those familiary with Tuscon-based artist Gabrielle Pietrangelo likely know her from harmony group Silver Thread Trio, whose voices can be heard on the works of Calexico, Amos Lee, and others. Despite playing around the Southwest regional scene for two decades, Pietrangelo has only released one full-length album, early in her career. In 2020 Pietrangelo released an EP and awakened her desire to return to her solo roots. Backer perks for Pietrangelo's $5,000 Kickstarter campaign include a Kickstarter-exclusive album of home recordings, a backer-only concert in Tuscon, tickets to a harmony workshop taught by Pietrangelo, and private music lessons.
Nina de Vitry – What You Feel Is Real (click here to view campaign)
Nashville artist Nina de Vitry is perfect for crowdfunding. Songs from her 2017 EP and the previews shared of the new album show an artist who is willing to follow her wide range of influences wherever they go, one song a smoky lounge jazz number, another a rollicking Dolly Parton-esque country song, another a gentle piano ballad. It's the kind of nonconformity that gives label executives hives, which is why de Vitry has taken to Kickstarter with a $15,750 goal to make her album her way, without pressure to conform to a genre box. To bring this album together, she's gathered an outstanding list of Nashville's best instrumentalists, including her big sister Maya, who is serving as the project's videographer. Backer perks include the album in digital or signed CD formats, a "self-care bundle" that includes a mini-journal and homemade beeswax candle, a "cozy fashion bundle" with sweatshirt and gold bangle, and an in-person or Zoom 90-minute yoga practice.
---