Casey Driessen Explores Global Sounds and Sights in 'Otherlands' Project
---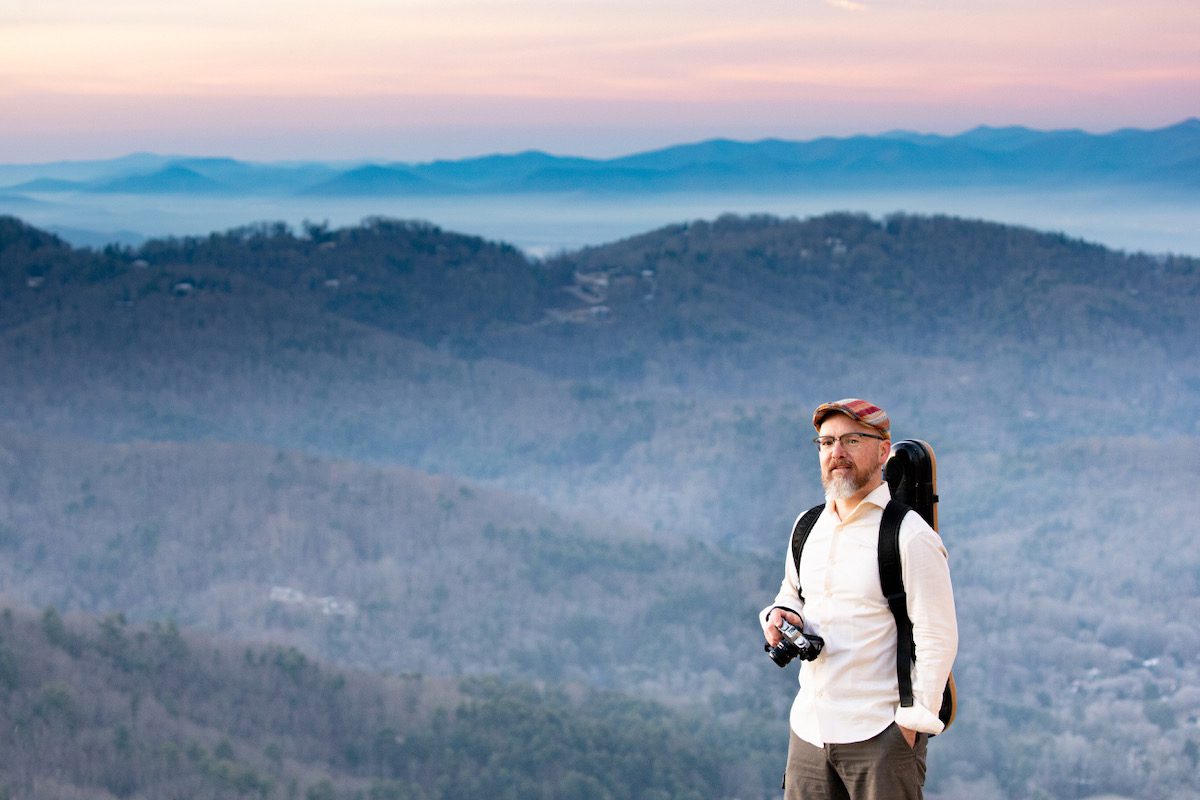 Photo by Arthur Driessen
Fiddle player Casey Driessen first mapped out the goals that would lead to nine months of travel and musical collaborations for his Otherlands project across a pile of Post-it notes.
During a break between tours several years ago, he thought about his future and jotted down some life goals — among them, to be a good dad to his daughter, find interesting musical collaborations, and travel the world with his wife. He'd already traveled quite a bit on tours with Abigail Washburn and Tim O'Brien, but a move to Spain for a position with Berklee College of Music in 2015 gave him an appreciation for spending time in a different culture and soaking up its traditions. As Driessen and his family prepared to move back to the States in 2019 to be closer to family, he saw an opportunity to pull several of those Post-its into action.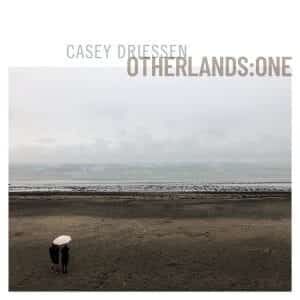 He planned out a nine-month trip to six countries where he had contacts who could help him tap into not just the musical traditions, but also the culture and people in each place. Knee-to-knee with his musical peers, in their homes, their studios, their local pubs, he learned new sounds, new rhythms, and new ways of collaborating. In Spain, Ireland, Scotland, India, Japan, and Finland, he recorded the sounds and sights he and his family encountered, and those songs and experiences became Otherlands: A Global Musical Exploration.
Much more than an album — although there is an album component called Otherlands: One, a set of 13 songs out this Friday — Otherlands is multisensory experience: There are 25 videos, an interactive map, "location inspiration" playlists of music from each country, photo galleries, and blog posts, all produced by Driessen himself and available on a website he designed. (Though his daughter, Emmette, who was 10 and 11 during their travels, gets a credit as a production assistant — she helped set up and pack out cameras, mics, and lights during the trip, Driessen says.)
Though language differences were a challenge for some of the collaborations, "music is like this passport that allows you to get more quickly into the community," Driessen says.
Music is the only language exchanged in the video from Driessen's visit to the home of Dibakar Das Baul, a musician he happened to see playing a dotara (a mainstay stringed instrument in folk music of the region) under a tree on a university campus on his first day in India. Driessen sits on the floor with Dibakar and other musical members of his family, working his fiddle unobtrusively into the flow amid the dotara, a one-stringed ektara, a khol (two-sided drum), and manjira (hand cymbals). In the video, footage of the impromptu performance of "Aye Nagari" is interspersed with scenes of buildings and daily life in the village of Paruldanga, which Driessen viewed as a passenger on Dibakar's scooter.
In each country Driessen visited, the collaborations were a meeting of traditions. Spoken and musical languages didn't always align, and even factors musicians can tend to take for granted, like time signatures, keys, and the spaces between tones, had to be reconsidered, he says, but that was kind of the point.
"In terms of the musical communication, generally we did okay because these are folks that are also adventurous players that are interested in learning and sharing and being outside of what they normally do, and they love it just as much as I do," Driessen says.
Learning songs from another tradition is a lot like learning a language, he explains. You pick up a few words here and there, and then you try to use them in sentences with the other person, but musically.
"You play things back and forth for each other, you sing things for each other, you're tapping out rhythm, you're doing whatever you can do to try and get the idea across," he says. "Sometimes it comes easily, and there are other times the collaborations were sometimes quite challenging just because of the musical differences — not like we have differences between each other, but more like differences in techniques and differences in traditions."
One of the more magical blendings in the project happened in Japan, when Driessen sat in a studio with Yutaka Oyama on shamisen (which Driessen describes as "reminiscent of the banjo" in the accompanying blog post) and Akihoto Obama on shakuhachi, a long Japanese flute. They talked through rhythms, tempos, and breaks for the two-song medley Oyama and Obama had suggested — "Ecchu-Owara-bushi" and "Sakura, Sakura" — and then just started to play. After just two takes, all three musicians knew they'd gotten the recording they needed.
"I could feel this sort of euphoric feeling, because we had had some really interesting conversation, musically," Driessen recalls. "Nobody really knew what was going to happen. And we were all really excited with what happened because there were no expectations at all. … That was the moment that we had, but I feel like we shared a very powerful musical and friendship moment as well."
Those moments — the music and the friendships — come through on the songs and in the videos, which include captions and sometimes conversation about the players' traditions and the song choices. The instruments play a starring role as well, and that's by design.
"There's guitars in there and there's other fiddles and things like that, but I also tried to find regional, cultural instruments that are part of their tradition that are not standard in my tradition — like bouzouki and bagpipes and hurdy-gurdies and dotaras and the shakuhachi," Driessen says. "That's a really exciting thing to me … because they're new textures and sounds to play with, and also learning how those instruments are played gives me interesting ideas about how to approach my instrument, and how to fit together as fiddle player and, you know, a shakuhachi player. What are the things that we can do together that are really cool when our instruments come together?"
Along with all the musical techniques and traditions he picked up in his travels, Driessen learned some important lessons about himself as well. He found himself getting better at being present, he says, at "accepting what happens in the situation is what is supposed to happen in the situation, trying to not stress about the things that aren't going the way that you thought they might go and just let it unfold."
He also learned how important these collaborations and musical conversations were to him, and how much he wants them to continue.
The "One" in the album title can be seen as marking the beginning of a series, he says, but there's more to the title as well.
"It's one world out there, and one person's take, or one person's travels," he says. "I think there's a lot of different layers that are essentially all true. And I enjoy that about it."
View Casey Driessen's Otherlands project — videos, playlists, photos, and more — on his website, caseydriessen.com/otherlands.
---