Buddy & Julie Miller Announce New Album, 'In the Throes'
---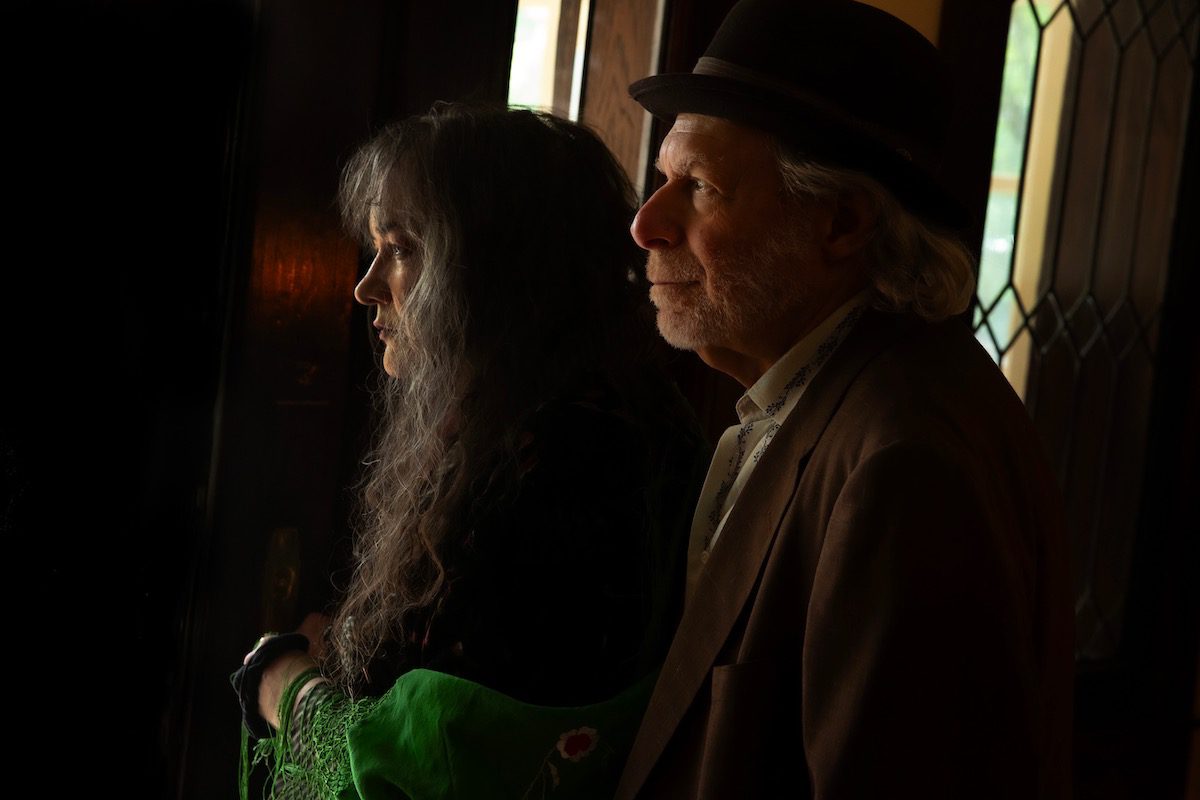 Buddy and Julie Miller (photo by Jeff Fasano)
With songs spanning genres and generations, married duo Buddy and Julie Miller are at the heart of truth-telling, foot-stomping roots music. Their new album, In the Throes, finds them securely in the midst of that tradition they've shaped, plus offers a notable co-write — with Bob Dylan.
For In the Throes, which comes out Sept. 22 on New West Records, Julie Miller wrote, by her count, more than 100 songs, 12 of which made it to the finished album. One of the songs, "Don't Make Her Cry," was started by songwriter Regina McCrary, who shared it with Dylan, who added some lyrics and rewrote others. For music, Dylan told McCrary to "give it to Buddy Miller," according to a press release announcing the album. Buddy passed the song along to Julie, who added and adjusted more lyrics and added music. Buddy Miller also provides lead vocals on the song as it appears on In the Throes.
As with all of Buddy and Julie's albums, they invited talented friends to the studio for In the Throes. McCrary, a member of gospel group The McCrary Sisters, is featured on the album, as are Emmylou Harris, Larry Campbell and Teresa Williams, Gurf Morlix, and Sixpence None the Richer's Matt Slocum.
The first song shared from the album is the title track. "'In the Throes' deals with the toll taken on a relationship when one partner is constantly gone, on the road, working and preoccupied, " Buddy Miller says in the album announcement. "'Nuff said."
In the Throes is Buddy and Julie's fourth album together, after more than 40 years of marriage. In a Spotlight interview with No Depression about their last album, 2019's Breakdown on 20th Ave. South, the Millers talk about their partnership, both personal and musical. (They also shared with ND readers photos of the pets they share their Nashville house with.)
"Music is such a wonderful thing to have in a relationship," Buddy says in the announcement for In the Throes. "That's how we met back in Austin in the mid '70s. We started playing together, and we've been playing together ever since. I love her writing and she tolerates my singing and playing. It's a lot of give and take, but it's such a joy."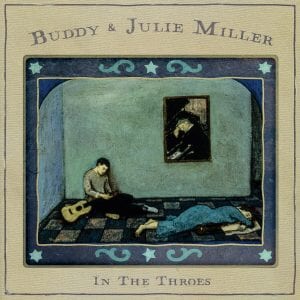 Here is the track listing for In the Throes:
1. You're My Thrill
2. In the Throes
3. Don't Make Her Cry
4. Niccolo
5. I Love You
6. The Last Bridge You Will Cross
7. The Painkillers Ain't Workin'
8. Tattooed Tear
9. I Been Around
10. I'll Never Live It Down
11. We're Leavin'
12. Oh Shout
---