BONUS TRACKS: Vinyl Outpaces CDs, The Human Artistry Campaign, and More
---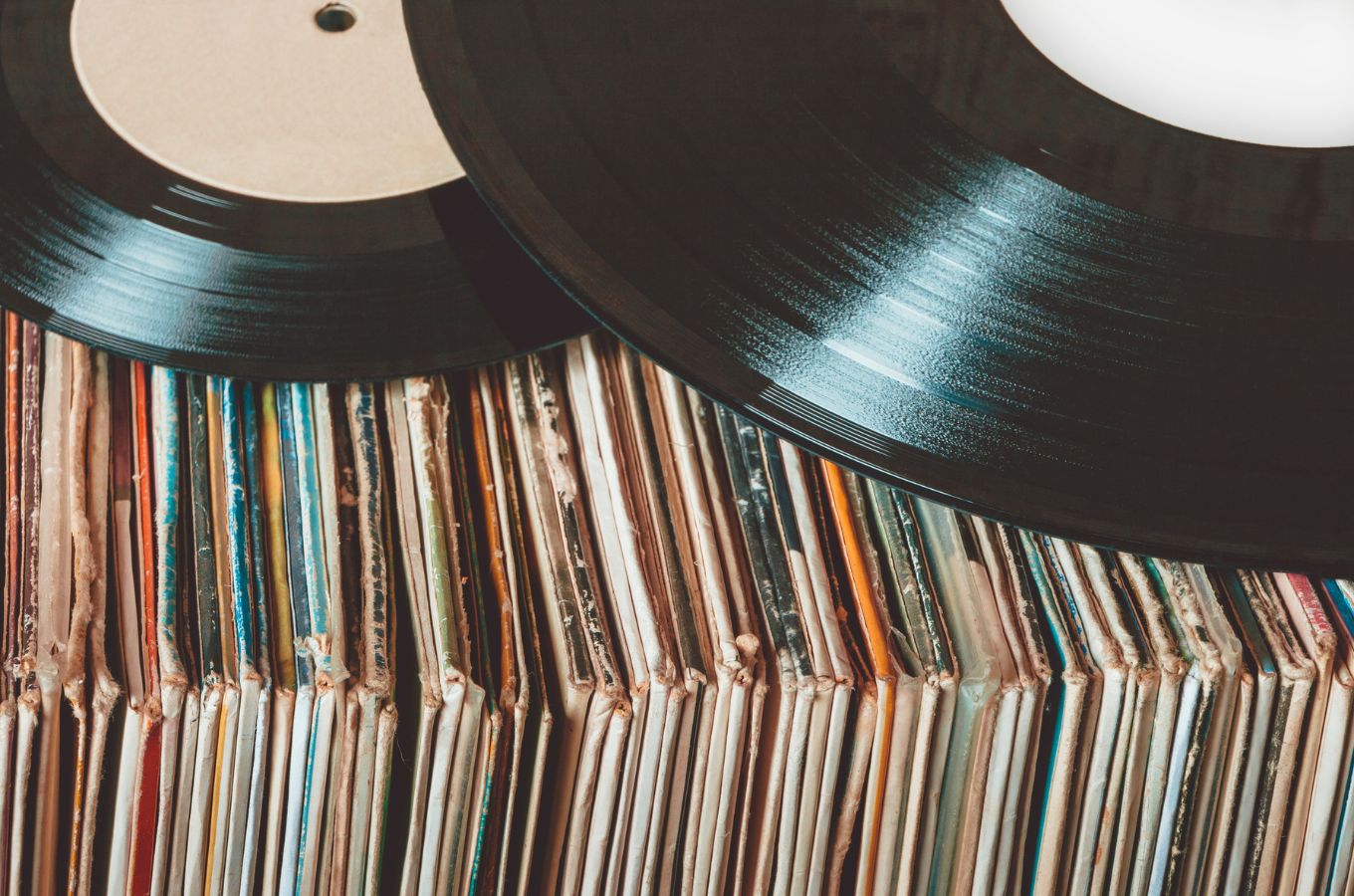 Photo by SergeKa / Getty Images
If you've been to the merch table at a roots music concert lately, you've probably noticed what I've noticed: Vinyl is front and center, and CDs are sort of an afterthought, if they're available at all. That trend is indicative of demand across genres, it seems. For the first time since 1987, more vinyl units were sold than CDs, according to the Recording Industry Association of America's year-end report for 2022 released this week. (If that headline feels familiar, it's because vinyl already overtook CDs as a percentage of physical revenue in 2020.) Streaming still provides the vast majority of revenue from recorded music — 84%, compared with 11% for all physical media. When you zoom in on the physical formats, there were 41 million vinyl records sold in the US last year, compared with 33 million CDs. That's a decline of nearly 30% for CD sales from 2021. Read more about the RIAA report in this coverage from Variety.
Canada celebrated its musical best and brightest this week with the Juno Awards. Like the Grammys, pop genres get most of the buzz (and, this year, so did a topless protester who crashed Avril Lavigne's moment at the microphone to introduce a performer), but I'm here to highlight the roots music categories. The Bros. Landreth's Come Morning won Contemporary Roots Album of the Year, and Tell 'Em You Were Gold, by Pharis and Jason Romero (ND interview), won in the Traditional Roots Album category. You can check out all the Juno winners and nominees here.
You can't get away from talking about artificial intelligence lately (#thanksihateit). Like any tool (including the very internet you're reading this on now!), it's not inherently good or evil; it's what humans (and, let's be real, corporations) do with it that determines that. The Human Artistry Campaign was launched yesterday at SXSW not to combat AI, but to make sure that human creators are centered and that the ethics of the whole thing are being considered, as well as the financial implications. The campaign has the backing of the Recording Industry Association of America, the Recording Academy, Folk Alliance, the Americana Music Association, and dozens of other music industry organizations (plus a few sports collectives, including the NFL Players Association and the Major League Baseball Players Association). Read more about the campaign in this coverage from Rolling Stone, and check out its seven guiding principles and a list of backers here.
WHAT WE'RE LISTENING TO
Here's a sampling of the songs, albums, bands, and sounds No Depression staffers have been into this week:
Margo Price featuring Sierra Ferrell – "Change of Heart"
Fireside Collective – "Goodbye Yellow Brick Road" (Elton John cover)
Nickel Creek – "Holding Pattern," from their new album, Celebrants, coming March 24
M.M. Keeravani and Chandrabose – "Naatu Naatu," from the movie RRR, which won the Oscar for Best Original Song
Sammy Walker – "The Days I Left Behind," featured in An Irish Goodbye, which won the Oscar for Best Live Action Short Film
Missy Raines & Allegheny – "These Ole Blues," from their new album, Highlander, coming this spring
Moon Kissed – I'd Like to Tell You Something Important
Take Me to the River New Orleans (music from the documentary)
Miami Funk: Funk Gems from Henry Stone Records
Son Rompe Pera – Chimborazo
Rose City Band – "Slow Burn"
Shannon Lay– "Angeles" (Elliott Smith cover)
Esther Rose featuring Hurray for the Riff Raff – "Safe to Run," the title track from Rose's new album, coming in April
---