BONUS TRACKS: John Prine's Favorite Books + More Roots Music News and Notes
Posted On September 23, 2022
---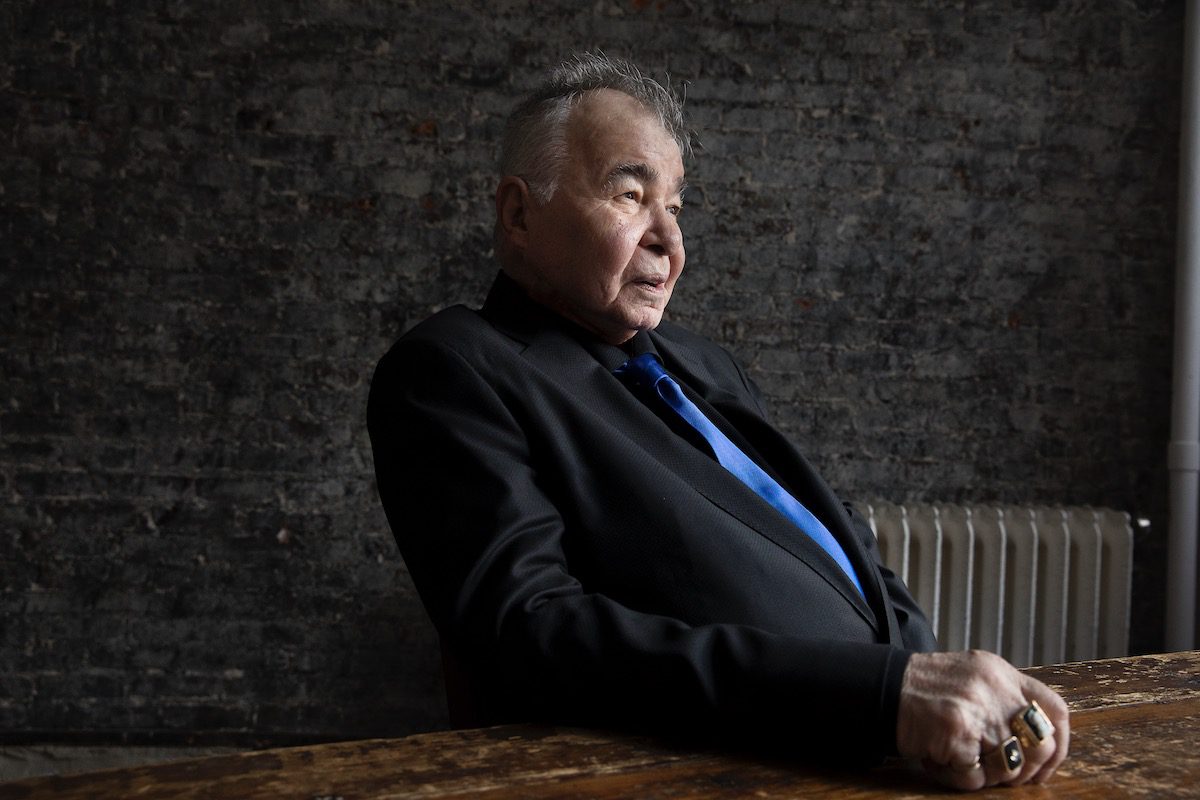 The late, great John Prine (photo by Danny Clinch)
More details are emerging about the weeklong John Prine tribute coming to Nashville next month, "You Got Gold: Celebrating the Life & Songs of John Prine." The six concerts on the evenings of Oct. 7-12 are sold out, but the Oct. 10 show at the Ryman Auditorium will be livestreamed for free. Lineups for the events are being kept under wraps, but they involve artists who knew and worked with Prine. Proceeds from all the events (including donations that can be made via the livestream) benefit the Hello in There Foundation, which works with individuals and communities that uplift marginalized people. Earlier this week, Prine's family announced a partnership with Parnassus Books in Nashville during the event — 10% off John and Fiona Prine's favorite books, which include several by John Steinbeck (my own favorite!), plus titles by Ernest Hemingway, Bob Dylan, Parnassus co-owner Ann Patchett, and Booker T. Jones, and $1 from each sale of the listed titles donated to Hello in There. Check out the full list here!
T Bone Burnett gave the keynote speech at AmericanaFest last week, and he used it to lament how the mass production of music has eroded its sonic quality and to highlight how far we've strayed from the purest musical experience — being in the room where a musician is playing. Which is to say he used it basically as an extended advertisement for his new venture, Ionic Disc, which uses a new technology to create acetate discs that don't degrade from the heat of being played. If you can stomach all of that, though (and the $1.8 million price tag on the venture's first disc, a new Bob Dylan recording), there are some interesting thoughts about what mass production of music requires of artists, and what that means to the art. You can read the keynote, titled "Art in the Age of Reproduction," in full via the Americana Music Association. It's not the first time Burnett has been the keynote speaker at AmericanaFest: In 2016, he similarly railed against technology's effect on the sonic (and spiritual) purity of music in an address titled "Music Confounds the Machines."
Three years after we lost Dr. John, today brings one last studio album from him, a collection of country music he'd been wanting to put out for a long time. (See ND's review of the album, Things Happen That Way, here.) But, given that his estate altered three of the tracks after Dr. John died, there are questions about whether it really is the album he wanted to put out. There are a lot of details and some hurt feelings involved, but it brings up some interesting questions about who owns an artist's music after they've passed away — not in the legal sense, necessarily, but artistically. Read more in this in-depth coverage from Rolling Stone.
Forgive the digression from roots music, but as a person who came of age in the '90s, I am unable to let news of the potential release of Mariah Carey's secret grunge album pass us by. We first heard about the album's existence from Carey's 2020 memoir, and the version that was released under the band name Chick featured Carey on backup vocals. But in a recent interview on the podcast Rolling Stone Music Now, Carey says there's a version of the album, Someone's Ugly Daughter, with her singing lead, and she thinks we ought to hear it, hinting at an eventual release, though possibly with modern updates. It's fascinating to think of Carey unwinding after studio time recording hits for 1995's Daydream — like "Fantasy" and "Always Be My Baby" — by belting out some grungier stuff. She lists Green Day and Hole as her inspirations for those songs. "I was playing with the style of the breezy-grunge, punk-light white female singers who were popular at the time," she explains in her memoir. "You know the ones who seemed to be so carefree with their feelings and their image." Read more about the project and Carey's hints about releasing it in this article from NPR.
WHAT WE'RE LISTENING TO
Here's a sampling of the songs, albums, bands, and sounds No Depression staffers have been into this week:
Luke Bell – "The Bullfighter"
Colter Wall – "Cypress Hills and the Big Country"
Lissie – Carving Canyons
Kevin Morby feat. Erin Rae – "Bittersweet, TN"
Calexico – "Rambler"
Anthony D'Amato – "Long Haul," from his new album, At First There Was Nothing, coming in October
Gary Clark Jr. – "This Land"
Molly Tuttle & Golden Highway – "White Rabbit," Jefferson Airplane cover for Amazon Originals
Sam Bush – "In Tall Buildings," from his new album, Radio John: Songs of John Hartford, coming in November
Adeem the Artist – "Going to Hell"
Remember Sports – "Leap Day"
OLD LADY – "Truck Stop Thrills"
Garrison Starr – "Ain't No Grave"
Bettye LaVette – I've Got My Own Hell to Raise
Yeah Yeah Yeahs – "Burning," from their new album, Cool It Down, coming next week
Madi Diaz – "Love Looks Different"
---