ALBUM REVIEW: 'Things Happen That Way' Offers One Last Blast From Dr. John
Posted On September 21, 2022
---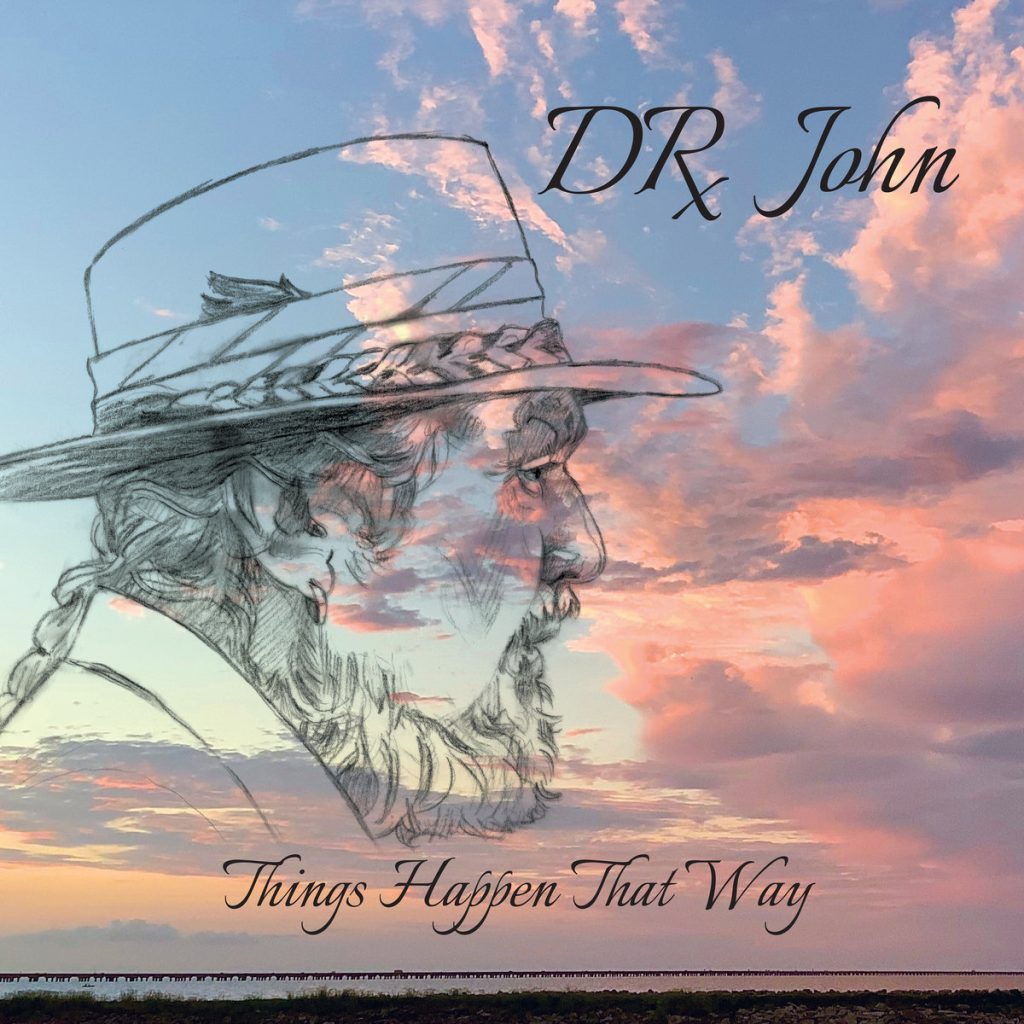 Magic happens when the first notes of "Funny How Time Slips Away," the opening track on Dr. John's final studio album, glide out of the speakers. Malcolm John "Mac" Rebennack Jr.'s velvety, bluesy piano trills provide the swaying musical gait for his smoky vocals. By the second verse, swinging trombones, sax, and trumpets, along with the wail of a B3, turn the Willie Nelson classic into a second-line jazz joint standard that's elevated by the ethereal vocal harmonies of Yolanda Robinson and Jolynda "Kiki" Chapman.
Dr. John's one-of-a-kind voice was stilled when he died a little over three years ago, on June 6, 2019, so this album — which includes three originals as well as covers of some standard country hits and one traditional song ("Gimme That Old Time Religion") — arrives as a welcome surprise. It also demonstrates just how ingenious a song interpreter Rebennack always was.
Dr. John delivers a funked up and swampy rendition of Hank Williams' "Ramblin' Man"; Rebennack's version, with its poignant shimmering steel undertone, evokes at once the loneliness and the unapologetic nature of never standing still. Willie Nelson and Rebennack trade vocals on the swinging, swaying "Gimme That Old Time Religion," a version that falls somewhere between country gospel, featuring Nelson's lead runs, and a soulful, clapping, stomping Sunday morning song service, featuring Robinson's and Chapman's call-and-response harmonies and choruses.
Lukas Nelson and the Promise of the Real join Dr. John for a down-to-the-bone version of "I Walk on Guilded Splinters," a song that appeared originally on his 1968 debut album Gris-Gris. With his evocative phrasing and his straight-from-the-heart vocals, Dr. John captures the sweet sadness of Williams' classic "I'm So Lonesome I Could Cry"; it would make Hank proud.
Among Rebennack's originals is the funky country blues "Holy Water," featuring Katie Pruitt's electrifying background vocals and Shane Theriot's scorching lead runs; the song offers a gospel-infused take on the pleasures and perils of drug use. The straight-ahead rocker "Sleeping Dogs Left Best Alone" rumbles along with a raucous party vibe, while the strutting "Give Myself a Good Talkin' To" recalls the sonic structure of "Let the Good Times Roll." The album closes with Rebennack's somber, reflective, and shiveringly beautiful take on Johnny Cash's "Guess Things Happen That Way."
Things Happen That Way is a fitting gift from Dr. John, and we can be grateful that we have one last album that delivers his signature vocal and instrumental creativity.
Dr. John's Things Happen That Way is out Sept. 23 via Rounder Records.
---