BONUS TRACKS: A New Newsletter from Neko Case and a New Memoir from Allison Moorer
---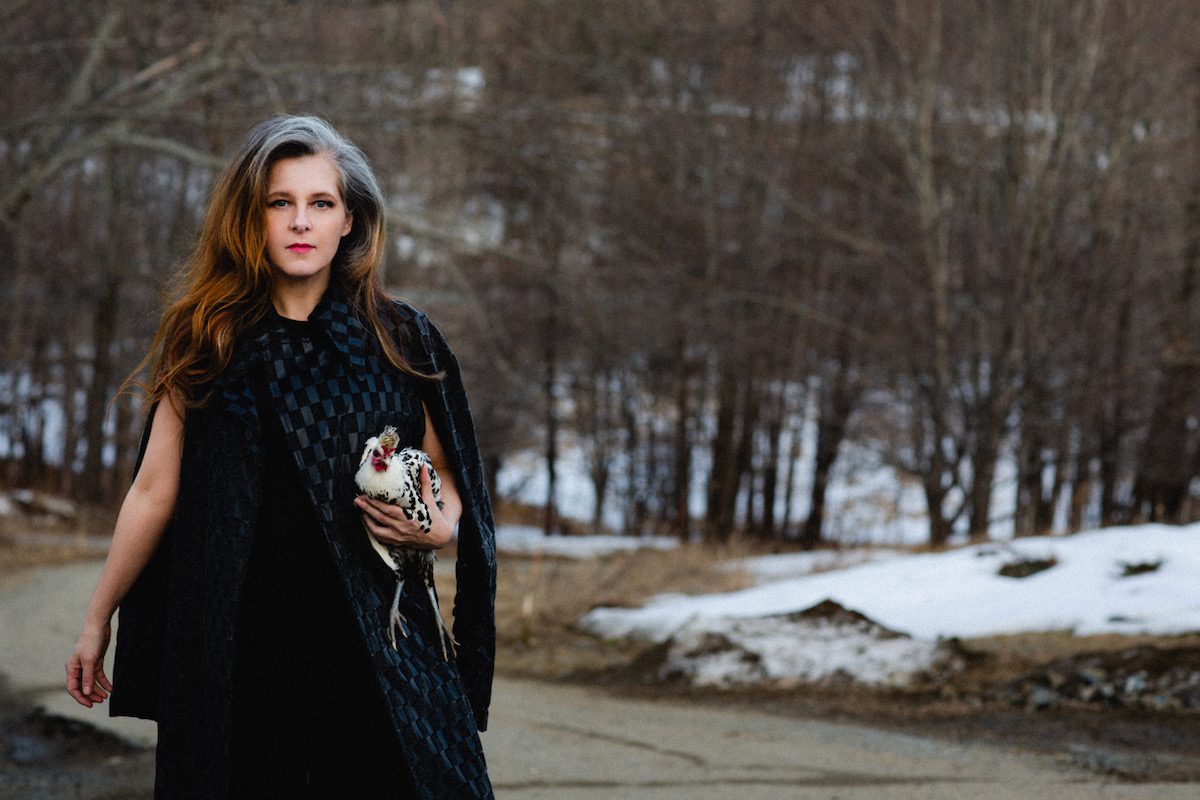 Neko Case (photo by Ebru Yildiz)
Neko Case announced a new project this week, but it's not an album: It's a newsletter on Substack. Case envisions Entering the Lung as "a series of weekly postcards about loving nature and its crazy ways," she says in the first installment, and plans to "get weird about it with other excellent people," including experts and neighbors. The newsletter's name is taken from what she calls the forest where she lives in northeast Vermont. "That name came quietly out of my feelings for the place, and it has no scientific basis whatsoever. It is affectionate shorthand. The Lung makes air, it cleans, it heals, it feeds," she explains. You can sign up for free or become a paid subscriber (we should always pay for art and services we value, right???) to receive extra posts with recipes, discussions, "secret music," and "dangerous video interviews with snapping turtles, woodcocks and other residents." But in case you think this walk into the woods is a walk away from music, fear not. Case also released a new video today, a remix of the song "Halls of Sarah" from her 2018 album Hell-On.
It's the first Friday of the month, which for over a year has meant Bandcamp Friday, a day when the platform has waived its cut of sales and let artists receive their full revenue. This month, however, Bandcamp Friday is moving to the middle of the month, to June 18, and will work a little differently. Bandcamp's share of sales on that day will go toward the NAACP Legal Defense Fund, as part of its second annual Juneteenth fundraiser. Bandcamp Fridays will return on Aug. 6 and continue on the first Friday of each month for the rest of the year.
I still think a lot about Blood, the memoir Allison Moorer published in 2019. In a surprise even to herself, as she explains in an Instagram post, she's now written a second memoir, focused on her experience parenting her son, John Henry, who has autism and is nonverbal. I Dream He Talks to Me: A Memoir of Learning How to Listen will be published by Hachette Books on Oct. 12.
Live, in-person shows are popping back onto calendars, but the pandemic is far from over for American venue operators. The Shuttered Venue Operators Grant program was passed into law in December, and (after several false starts) the web portal allowing venues to apply for the money opened in April. But with 13,000 applications received, only 31 grants had landed in bank accounts as of June 1, according to the Small Business Administration. And that means most venues across the country are still waiting for funding and are having to plan their way forward without knowing when that support will arrive. Read this story from NPR for more.
A new EP out today from Megan Palmer examines the pandemic from a perspective that's uncommon among musicians: She's a registered nurse working in the palliative care unit at Vanderbilt Medical Center in Nashville. The five songs on Take Good Care were written with co-workers as they processed an incredibly stressful time, and have been released one at time starting in May, which is Nurse's Month. The EP's last song, "A New Way to Be," celebrates Palmer's experience on the other side of the caring relationship, as a cancer survivor, and was released this week to coincide with National Cancer Survivor Week. Watch her video for the song below:
WHAT WE'RE LISTENING TO
Here's a sampling of the songs, albums, bands, and sounds No Depression staffers have been into this week:
Allison Russell – Outside Child
Yasmin Williams – Urban Driftwood
Doc & Merle Watson – Ballads from Deep Gap
Guy Davis – "God's Gonna Make Things Over"
Marisa Anderson – Traditional and Public Domain Songs
Shelby Lynne – I Am Shelby Lynne
Sierra Ferrell – "The Sea"
---