Andrew Marlin, Punch Brothers Players, and More Unite for Bluegrass Supergroup Mighty Poplar
Posted On February 1, 2023
---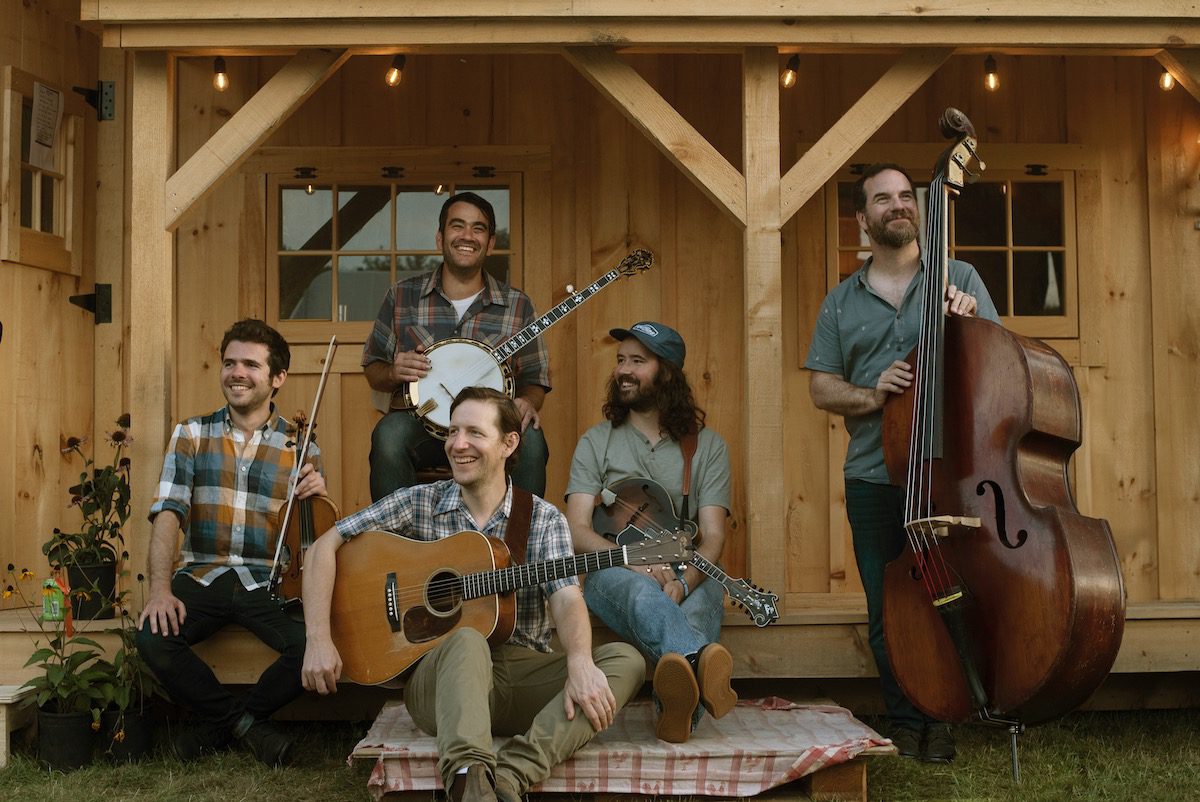 Mighty Poplar (photo by Brian Carroll)
There's a new supergroup in town, and their roots run deep.
Mighty Poplar — Watchhouse's Andrew Marlin, Punch Brothers' Noam Pikelny and Chris Eldridge, Greg Garrison from Leftover Salmon, and Alex Hargreaves, who plays with Billy Strings — announced its existence today, along with a new, self-titled album.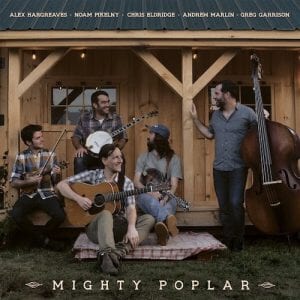 On Mighty Poplar, out March 31 via Free Dirt Records, these five masters of their instruments interpret some country and bluegrass standards as well as deeper cuts by Hazel Dickens and Alice Gerrard, John Hartford, Bob Dylan, Leonard Cohen, and Norman Blake.
Marlin selected most of the songs and sings lead, and Garrison, in putting together the group, was inspired by the 1980s albums of The Bluegrass Album Band, which likewise was a supergroup of the era's top bluegrass musicians.
"My love for the sound and feel of those Bluegrass Album Band records — the energy, the undeniable chemistry, the subtle virtuosity — led me to imagine what that might look like in our collective gumbo of today's bluegrass," Garrison says in a press release announcing the album.
"We grew up on those records," Eldridge adds. "We loved the idea of musicians banding together for a special project where you explore your common influences."
Recorded at The Tractor Shed studio outside of Nashville, the songs reflect the spirit of a jam session — backstage jams at festivals, after all, is where these musicians first came together.
The first single from the album is "Up on the Divide" by Martha Scanlan:
---