Americana Boogie: Rosanne Cash, Blackie & the Rodeo Kings, Railroad Earth
Posted On January 14, 2014
---
BLACKIE & THE RODEO KINGS
South (File Under Music)
South represents a fresh creative step for Blackie and the Rodeo Kings, while embodying the qualities of rootsy musical uplift and quirky lyrical depth that have long distinguished the ensembles varied output. The albums largely acoustic yet reliably punchy arrangements showcase the three songwriters multiple strengths, while their organically energetic performances maintain the vibrant chemistry that has kept "Blackie" a consistently vital and distinctive musical force.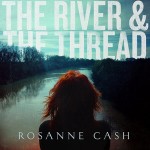 ROSANNE CASH
The River & The Thread (Blue Note)
"I went back to where I was born, and these songs started arriving in me," says Rosanne Cash. "All these things happened that made me feel a deeper connection to the South than I ever had. We started finding these great stories, and the melodies that went with those experiences."The River and the Thread is a kaleidoscopic examination of the geographic, emotional, and historic landscape of the American South. The album's unique sound, which draws from country, blues, gospel, and rock, reflects the soulful mix of music that traces its history to the region.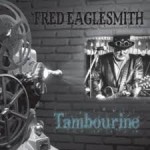 FRED EAGLESMITH
Tambourine (self released)
Fred's new one is a walk through the garden of rock and roll, firmly rooted in the years 1963 through to 1969. This was the year that brought us Bob Dylan's Blonde on Blonde and Question Mark and the Mysterions. Tamborine captures the diversity of this era and still keeps its hand in today's world. It's a classic approach to a brand new collection of rock and roll songs by Eaglesmith. Hooky melodies and classic arrangements in a cinematic setting. 1966 meets 2014. (This album actually came out in November)
Also new this week…
PAUL CEBAR TOMORROW SOUND – Fine Rude Thing (Groovesburg Joys)
MARY CHAPIN CARPENTER – Songs From The Movie (Zoe/Rounder)
SHARON JONES & THE DAP KINGS – Give The People What They Want (Daptone)
LONE JUSTICE – This Is Lone Justice: The Vaught Tapes 1983 (Omnivore/Universal)
RAILROAD EARTH – Last of the Outlaws (Black Bear)
BRUCE SPRINGSTEEN – High Hopes (Columbia)
LUCINDA WILLIAMS – Lucinda Williams (Lucinda Williams Records) (reissue of 1988 Rough Trade album with bonus live stuff)
Coming out soon… RAY BENSON, BLUE HIGHWAY, HARD WORKING AMERICANS, ROBERT ELLIS, DAVID CROSBY, KEN WILL MORTON, TOMMY CASTRO, SUSAN CATTANEO, MOLLIE O"BRIEN & RICH MOORE, ANGELA PERLEY & THE HOWLIN' MOONS, RHONDA VINCENT, THE FAREWELL DRIFTERS, LAURA CANTRELL, ROD PICOTT … more new releases
.  Here's the link to this week's Americana Music Association Americana Airplay Chart
Here's the some of the best Americana and roots-type music releases for the week of January 14th, 2014, the first real new release date of the year, from Americana Boogie.
Bill Frater
Freight Train Boogie
---