Americana Boogie new releases for the week of July 9th… The Mother Hips, Earl Poole Ball, Scud Mountain Boys, The Deadly Gentlemen, Michael Martin Murphey
---
THE DEADLY GENTLEMEN
Roll Me, Tumble Me (Rounder)
The Deadly Gentlemen's Rounder debut, features ten prime examples of their playfully irreverent, acoustic songcraft. Despite being so young, each member boasts an impressive musical history having toured with noted artists such as Bruce Springsteen, David Grisman, Tony Trischka, and Crooked Still. On Roll Me, Tumble Me this Boston-based quintet provides a sound filled with an unconventional vocal blend matched with an uncanny instrumental rapport, culminating in a vibrant collection of songs. The music of the Deadly Gentlemen is timeless, resonant, and rootsy while also contemporary and boundlessly entertaining.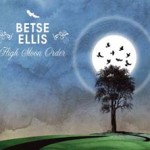 BETSE ELLIS
High Moon Order (Free Dirt)
Betse Ellis is a renowned fiddler and founding member of the "hillbilly riot" band, The Wilders! While a number of traditional songs and tunes appear on the record, her sophomore effort consists primarily of original compositions. One moment she wails out gritty words atop a screaming fiddle and drums, the next she confesses over the strum of a tenor guitar. This album pushes the boundaries of how folk music can be transformed in the modern age; with 13 tracks of acoustic traditional and original fiddle tunes; new, sonically rich songs featuring full electric band, some fiery punk-infused numbers, and a rousing cover of The Clash's "Straight to Hell."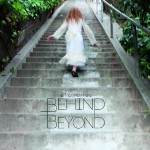 THE MOTHER HIPS
Behind, Beyond (Mother Hips)
With the release of their eighth studio album, now on their own label, Northern California's the Mother Hips will celebrate their 20th anniversary as a band. Behind Beyond, recorded over the past year in San Francisco with co-producer Dave Simon-Baker, finds Tim Bluhm wading cautiously into midlife, exploring thoughts of mortality as if it were a hazy dream. Greg Loiacono, the man behind the many instrumental passages that weave through the album, says that this album "stretches out a lot more than any of our other records." Bluhm says that making the music meaningful is the most important thing for him. "It's about making creative choices that are unconventional but that are still appealing that hopefully can reach the listener in a way they didn't expect and affect parts of their heart and mind they didn't expect to be affected by rock music."
Also new this week …

EARL POOLE BALL – Pianography (Tin Tube Tunes)
OMAR DYKES – Running with the Wolf (Provogue)
MICHAEL MARTIN MURPHEY – Red River Drifter (Red River Entertainment)
SCUD MOUNTAIN BOYS – Do You Love the Sun (Ashmont)
TOO SLIM AND THE TAILDRAGGERS – Blue Heart (Underworld)
TRAMPLED UNDER FOOT – Badlands (Telarc)
Coming out soon… COURTYARD HOUNDS, PATRICK SWEANY, ROBERT RANDOLPH & THE FAMILY BAND, GUY CLARK, SARA HICKMAN, DARDEN SMITH, GLEN CAMPBELL, VINCE GILL & PAUL FRANKLIN, AMANDA SHIRES, THE CIVIL WARS, TEDESKI TRUCKS BAND … more new releases
Here's a link to this week's Americana Music Association Americana Airplay Chart
Here's the some of the best Americana and roots-type music releases for the week of July 9th, 2013. Click the artist or album links to find out more. The artist's names link to their websites and the CD title links go either " target="_blank">Amazon or CD Baby for easy ordering.
Bill Frater
Freight Train Boogie
---