Americana Boogie new releases for the week of Dec. 10th Neil Young, Shelby Lynne
Posted On December 10, 2013
---
Here's the only Americana and roots-type music releases for the week of December 10th, 2013. This is going to be the last Americana Boogie new releases date of the year.
SHELBY LYNNE
Thanks (Everso)
Thanks is an EP that features five brand new songs written and produced by Lynne. "As a musician, these songs are a way to express my love and gratitude to the universe and to all of the music appreciating souls out there for the friendship and fellowship that music brings us – all in the name of love and sharing," says Shelby. Lynne recorded Thanks at Everso Studio in Palm Desert, CA with co-producer Ben Peeler, who also played lap steel and guitars and contributed background vocals. In addition, the EP features the Maxine Waters on piano and vocals, Michael Jerome on drums/percussion and Ed Maxwell on upright and electric bass.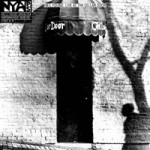 NEIL YOUNG
Live At The Cellar Door (Reprise)
An album of unreleased live performances from late 1970, the latest in Young's ongoing Archives Performance Series. From an intimate six-show solo stand at The Cellar Door, in Washington D.C. Since the gigs were only a few months after his third solo album, After The Gold Rush, five of the thirteen tracks here are from that very record. Also featured, is "Cinnamon Girl" performed on piano rather than guitar, a handful of Buffalo Springfield songs, including "Expecting To Fly" and "Old Man" which wasn't released until two years later on 1972's Harvest album.
Coming out next year… ROSANNE CASH, DAVID CROSBY, MARY CHAPIN CARPENTER, BRUCE SPRINGSTEEN, SHARON JONE & THE DAP KINGS, TOMMY CASTRO, HARD WORKING AMERICANS … more new releases
. Here's a link to this week's Americana Music Association Americana Airplay Chart
Bill Frater
Freight Train Boogie
---