Americana Boogie Music Releases for the week of Sept. 24th… David Bromberg, Own Temple, Sarah Jarosz, Noam Pikelny, Deer Tick and others…
Posted On September 24, 2013
---
DAVID BROMBERG
Only Slightly Mad (Appleseed)
For Only Slightly Mad, David chose to combine his own touring band with former members of the late Levon Helm's band. In the producer's chair and performing as part of the ensemble was Larry Campbell. Special guests John Sebastian and John McEuen also dropped by for cameos on harmonica and banjo, respectively. The result is a thorough display Bromberg's talents as a sensitive, masterful guitarist and vocalist, convincing song interpreter, songwriter, bandleader and arranger. There are enough musical roots on display on Only Slightly Mad to support a giant redwood blues, bluegrass, gospel, folk, country, Irish fiddle tunes, English drinking songs, even a cappella, all happily coexist, as they did on his much-loved albums of the 70s and 80s.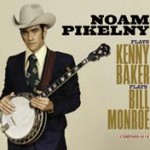 NOAM PIKELNY
Plays Kenny Baker Plays Bill Monroe (Compass)
The concept for the album grew out of an inside joke but, the more Pikelny explored the idea, the more he realized that it was both musically viable and extremely challenging. Pikelny delved into the intricacies of Kenny Baker's fiddle playing and emerged with note for note versions of Baker's fiddle arrangements for banjo. Joining Pikelny on this tour de force project are friends who also happen to be the finest instrumentalists in bluegrass: Stuart Duncan (fiddle), Bryan Sutton (guitar), Ronnie McCoury (mandolin), and Mike Bub (bass).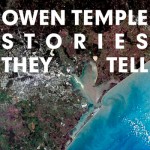 OWEN TEMPLE
Stories They Tell (El Paisano)
"The eleven new songs add up to a retrospective, big picture look at what humans have been doing over the last 10,000 years. Making tools and stuff, forming relationships based on power, money, sex, and/or love, and, most importantly, telling stories of how it all went down. On this album, there are also songs about superstition, innovation, power, theft, technology, travel, philosophy, politics, aging, and history. Some of the most interesting people I have met worked with me on these songs. Over coffee and beers with Gordy Quist, Adam Carroll, A.J. Roach, Paul Cauthen, David Beck, and Clay McClinton, we wrote several of these new ones. And I wrote about half of them by myself, usually on cocktail napkins or the digital notepad of smartphones." (from Owen's bio)
Also new this week…
DEER TICK – Negativity (Partisan)
HA HA TONKA – Lessons (Bloodshot)
SARAH JAROSZ – Build Me Up From Bones (Sugar Hill)
JONNY LANG – Fight For My Soul (Concord)
PATTY LARKIN – Still Green (Signature Sounds)
ZACHARY LUCKY – The Ballad Of Losing You (self release)
ALLEN TOUSSAINT – Songbook (Rounder)
Coming out soon… THE WOOD BROTHERS, THOSE DARLINS, CHARLIE ROBISON, THE SADIES, PATTY GRIFFIN, THE DEEP DARK WOODS, LINDI ORTEGA, THE AVETT BROTHERS … more new releases
. Here's a link to this week's Americana Music Association Americana Airplay Chart
Here's the some of the best Americana and roots-type music releases for the week of September 24th, 2013 from Americana Boogie. Click the artist or album links to find out more. The artist's names link to their websites and the CD title links go either " target="_blank">Amazon or CD Baby for easy ordering.

Bill Frater
Freight Train Boogie
---