Americana Boogie music releases for the week of Sept. 18th include Jimmy LaFave, Dwight Yoakam, Ryan Bingham, Rickie Lee Jones & a new Nick Lowe tribute…
Posted On September 18, 2012
---
Here's the best Americana and roots-type music releases for the week of September 18th, 2012 from Americana Boogie. Click the artist or album links to find out more. The artist's names link to their websites and the CD title links go either " target="_blank">Amazon or CD Baby for easy ordering. Also check out the Freight Train Boogie podcasts featuring mostly songs from new Americana releases. Playlists with players and iTunes links are posted at FTBpodcasts.com 
JIMMY LAFAVE
Depending on the Distance  (Music Road)
After forming Music Road Records in 2008, LaFave has finally released a new studio recording with 8 originals and 3 Dylan covers (his specialty) and a Springsteen song for good measure. "Jimmy LaFave has one of America's greatest voices, it's a unique instrument, with startling range and its own peculiar sense of gravity, liable to swoop in and wreck your expectations at any instant…" – Dave Marsh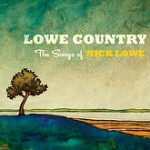 Various Artists
Lowe Country: The Songs of Nick Lowe  (Fiesta Red)
Nick Lowe has mined the various strains of American popular music, purposefully ignoring the lines of separate genres. Among the most prevalent influences on his style has been country music. On Lowe Country 13 artists interpret songs from Lowe's 4½-decade career. These artists are the leading lights of a new generation who use classic country music as a springboard for their unique musical explorations. Featuring Hayes Carll, Caitlin Rose, Ron Sexsmith, Amanda Shires, Robert Ellis and others covering Nick's tunes.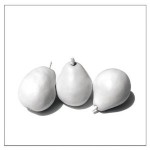 DWIGHT YOAKAM
3 Pears  (Warner Bros.)
Grammy-Award winner Dwight Yoakam presents his first all new studio album in seven years. 3 Pears exemplifies Yoakam's ability to incorporate multiple, competing influences into a piece of cohesive art. It balances his country core with a fiercely independent embrace of rock, Americana, pop and soul and builds on his trademark edginess with a notable, growing positivity. Amazon says that 3 Pearscontains heartfelt love songs, which showcase Yoakam s authentic country vocals while maintaining his unmistakable classic sound.
Also new this week…
BAND OF HORSES – Mirage Rock  (Columbia)
RYAN BINGHAM – Tomorrowland (Axster Bingham)
BLACK PRAIRIE – A Tear In The Eye Is A Wound In The Heart  (Sugarhill)
RICKIE LEE JONES – The Devil You Know (Concord)
AIMEE MANN – Charmer  (SuperEgo)
JANIS MARTIN – The Blanco Sessions  (Cow Island)
Coming out soon… THE COAL PORTERS, BEN SOLLEE, THE MAVERICKS, WAYLON JENNINGS, JOHN HIATT, LUCY KAPLANSKY, RICKY SKAGGS, MUMFORD & SONS, JOE BONAMASSA, TIFT MERRITT, VAN MORRISON, IRIS DeMENT, TIM O'BRIEN & DARRELL SCOTT, WANDA JACKSON … more new releases
Here's a link to this week's Americana Music Association Americana Airplay Chart
Bill Frater
Freight Train Boogie.
---