Americana Boogie music releases for the week of Oct. 2nd… Iris DeMent, Tift Merritt, Van Morrison, Lindi Ortega, Willie Nelson, Birds of Chicago
Posted On October 2, 2012
---
Here's some of the best Americana and roots-type music releases for the week of October 2nd, 2012 from Americana Boogie. Click the artist or album links to find out more. The artist's names link to their websites and the CD title links go either " target="_blank">Amazon or CD Baby for easy ordering. Also check out the Freight Train Boogie podcasts featuring mostly songs from new Americana releases. Playlists with players and iTunes links are posted at FTBpodcasts.com.
IRIS DeMENT
Sing The Delta  (Flariella)
Iris DeMent has returned with her first album of original music in 16 years, Sing The Delta is uplifting and heartbreaking, ripe with twang and soul. Dixie horns, weeping slide guitar balladry and bright, Gospel-tinged piano swirl as Iris contemplates religion, love and family with introspection and imagery that few singer-songwriters can convey. The album brings the delta to life through timeless songs, DeMent's richly evocative voice and support from a cast of first-call musicians including Al Perkins, Reese Wynans, and album co-producers Bo Ramsey and Richard Bennett.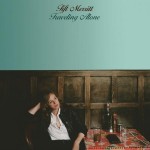 TIFT MERRITT
Traveling Alone  (Yep Roc)
For Traveling Alone, Tift Merritt's Yep Roc Records label debut, Merritt put together her dream cast to make a record that was real, raw and live off the floor. Recorded in Brooklyn in 8 days, this album was produced by Tucker Martine (The Decemberists, My Morning Jacket), features a guest appearance by Andrew Bird and a band that includes Marc Ribot (Tom Waits), Eric Heywood (Pretenders, Son Volt), John Convertino (Calexico) and longtime collaborator Jay Brown. These songs were written and traveled by Tift Merritt.
Also new this week…
BIRDS OF CHICAGO – Birds Of Chicago (self released)
VAN MORRISON – Born To Sing: No Plan B (Blue Note)
WILLIE NELSON – The Classic Christmas Album (Sony Legecy)
LINDI ORTEGA – Cigarettes & Truckstops (Last Gang)
CHARLIE PEACOCK – No Man's Land (101 Distribution)
ANGEL SNOW – Angel Snow(101 Distribution)
Coming out soon… TIM O'BRIEN & DARRELL SCOTT, WANDA JACKSON, HOLLY GOLIGHTLY, ROSIE FLORES, JAMEY JOHNSON, KASEY CHAMBERS & SHANE NICHOLSON … more new releases
Here's a link to this week's Americana Music Association Americana Airplay Chart
Bill Frater
Freight Train Boogie
---