Americana Boogie Music Releases for the week of May 21st… Jude Johnstone, Red Dirt Rangers, Cold Satellite, Augie Meyers
---
COLD SATELLITE (with JEFFREY FOUCAULT)
Cavalcade (Signature Sounds)
2013 sophomore album from this band centered on the collaboration between songwriter Jeffrey Foucault and poet Lisa Olstein. Cavalcade both refines and concentrates the band's signature amalgam of Rock, Blues, and Country. Described by legendary music critic Greil Marcus as having, "…a Country feel that puts the people who live in the Nashville charts to shame… a deep ditch electric guitar that takes a Country song into the Blues, and lets it go back where it came from," Cold Satellite pairs Olstein's visceral and often imagistic language with the rawboned authority of a rock band to create a stripped down ethos hearkening back to records by Crazy Horse, the Faces, Led Zeppelin and CCR.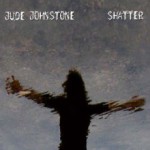 JUDE JOHNSTONE
Shatter (BoJak)
Jude Johnstone is one of the most respected and acclaimed songwriters of her generation. Her lyrical depth and melodies have attracted an impressive list of legends that have covered her songs including Johnny Cash, Stevie Nicks, Bonnie Raitt, Emmylou Harris, and Trisha Yearwood. Shatter brings her closer to the gospel, blues and reggae tracks found on her early demos when she first arrived in Los Angeles. Johnstone states "Shatter is about reclaiming your power by giving it up and looking deep at your shortcomings while finding the courage to change. The old self shatters in order to find a better self."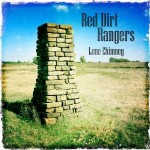 RED DIRT RANGERS
Lone Chimney (Lazy S.O.B. Recordings/Ranger)
The record features 12 original tunes, one very tasty cover, and a slew of talented friends to help them along the way. Blues, bluegrass, honky tonk, funk, folk, and rock 'n' roll are all present here, but the Rangers put their inimitable twist on it all. As one of the originators of the Red Dirt music scene, these guys know how to tap all of their many influences yet retain the thing that makes them and their music so unique. Producer Steve Ripley (The Tractors) gives the songs their cohesiveness and the set is rounded out by support from three Grammy nominated artists: Lloyd Maines, John Fullbright, and Fats Kaplan. But this record is all Rangers. Their finest songwriting to date, great vocal and harmony singing, and a true musical sense of who and what they are.
Also new this week…
MARSHALL LAWRENCE – House Call (self release)
AUGIE MEYERS & THE FANDANGOS – The Fandangos (Old Chivo)
NEW COUNTRY REHAB – Ghost of Your Charms (self released)
Coming out soon… CLAIRE LYNCH, JOHN FOGERTY, MARSHALL CHAPMAN, THE HOT CLUB OF COWTOWN, CLARENCE BUCARO, WARREN HOOD BAND, JOY KILLS SORROW, JASON ISBELL, AOIFE O'DONOVAN, ELIZA GILKYSON, DAN HICKS & THE HOT LICKS, SLAID CLEAVES, DELBERT McCLINTON & GLEN CLARK, WILLIE NILE, SUSAN WERNER … more new releases
Here's the best Americana and roots-type music releases for the week of May 21st, 2013 from Americana Boogie. Click the artist or album links to find out more. The artist's names link to their websites and the CD title links go either " target="_blank">Amazon or CD Baby for easy ordering.
Here's a link to this week's Americana Music Association Americana Airplay Chart
Bill Frater
Freight Train Boogie
---