Americana Boogie Music Releases for the week of August 14th include Corb Lund, World Famous Headliners, (with Al Anderson), Radney Foster (re-doing "Del Rio, TX)…
Posted On August 14, 2012
---
Here's the best Americana and roots-type music releases for the week of August 14th, 2012 from Americana Boogie. Click the artist or album links to find out more. The artist's names link to their websites and the CD title links go either " target="_blank">Amazon or CD Baby for easy ordering. The Freight Train Boogie podcasts feature mostly songs from new Americana releases. Playlists with players and iTunes links are posted at FTBpodcasts.com.
AUDREY AULD
Wood  (Reckless)
>Ms. Auld takes a swing at paying tribute to Woody Guthrie and turns in a heartfelt set that reminds us of his incredible talents, and her talents as well. A beautiful acoustic set that will leave you with a new appreciation for both artists. All songs are originals that show his "children" are alive and well and still spreading the word. Well done!(Village Records)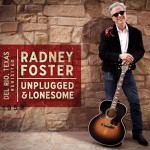 RADNEY FOSTER
Del Rio Tx Revisited: Unplugged & Lonesome  (Devil & Apos)
"Del Rio's arguably the best country record I've ever made," Foster says. "So many young singers and songwriters come up to me and say, 'I wore that record out.'" Two decades on, Foster's new Del Rio, TX Revisited: Unplugged and Lonesome reinvents his hallmark solo debut as an ambitious and haunting acoustic collection. "This time everyone was in the same room, with live takes with no fixes and no headphones," says Steve Fishell, who produced the original Del Rio and played guitars on Revisited.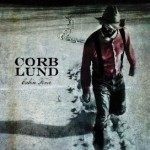 CORB LUND
Cabin Fever  (New West)
Goth girls to survivalists, bovines to bibles, antique pistols to vintage motorcycles: Alberta-born honky-tonker Curb Lund's song craft covers it all. From a rustic retreat deep in the Rocky Mountain forest, Cabin Feverevolved from a period of introspection and hard traveling. Just like the prolific Lund's subjects run the gamut, so do the sonics on the live-sounding long-player, ranging from rockabilly to Western swing, cowboy balladry to country-rock, and, of course, the occasional yodel… (press release)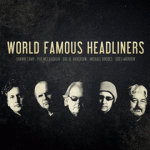 WORLD FAMOUS HEADLINERS
World Famous Headliners  (Big Yellow Dog)
This is rock n' roll. Big Al Anderson's first band since the eclectic NRBQ is The World Famous Headliners—Music City's premiere rock band led by Anderson with hit songwriters Shawn Camp and Pat McLaughlin. Rounding out the band are Michael Rhodes on bass and drummer Greg Morrow. Anderson's innovative guitar work has long fortified his reputation as one of Nashville's finest tunesmiths. At 44, youngest Headliner Shawn Camp also has made significant impact on mainstream country charts and has released 3 fine solo albums. An accomplished instrumentalist, who has accompanied artists from the Osborne Brothers to John Prine, with his fiddle, guitar and mandolin riffs. Enigmatic singer-songwriter and guitarist Pat McLaughlin has spent a lifetime chasing paralleling grooves and is also an accomplished songwriter.
Also new this week…
BEN TAYLOR – Listening (Sun Pedal Recordings)
ROBIN & LINDA WILLIAMS – These Old Dark Hills (Red House)
Coming out soon… RONNY ELLIOTT, RY COODER, THE KENNEDYS, DEREK HOKE, IMELDA MAY, JERRY JEFF WALKER, KELLY JOE PHELPS, THE FLATLANDERS, ROBERT CRAY, MALCOLM HOLCOMBE … more new releases
Here's a link to this week's Americana Music Association Americana Airplay Chart
Bill Frater
Freight Train Boogie
---