SUSTO Revives What's Great about '90s Radio Rock
Posted On February 21, 2019
---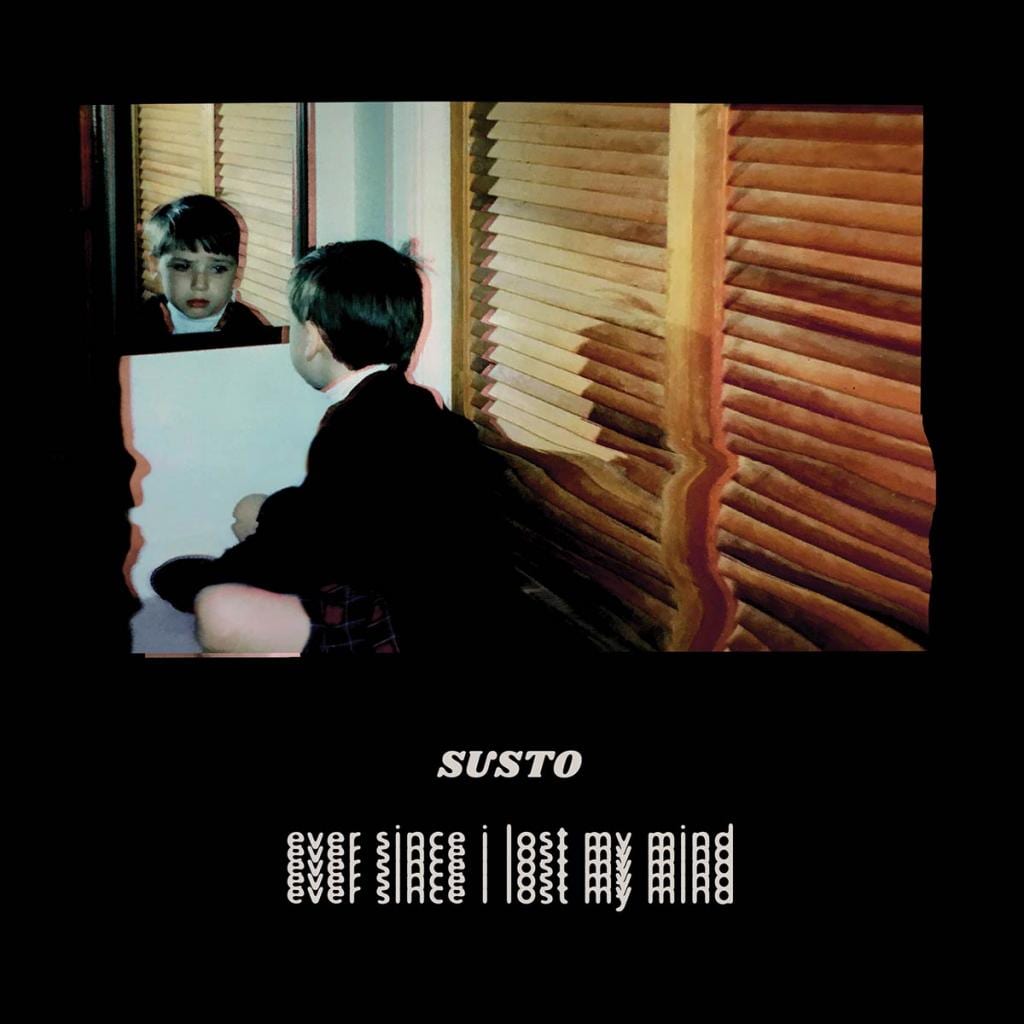 Nostalgia needs selective memory like yeast needs sugar. The latter feeds the former. And what you get when an artist goes full-bore nostalgic is reductive music, pure affectation with zero context or heart.
Thing is, SUSTO's new Ever Since I Lost My Mind hearkens to '90s alt-rock without falling into this trap. Its dozen songs cover a substantial amount of ground, but one consistent touchstone is fuzzy, irony-free '90s radio rock. Granted, it's not a start-to-finish rock album, but when the power chords and crunch kick in, they bolster Ever Since I Lost My Mind's emotional depth. In these moments, SUSTO communicates something pure and authentic, creating melodically and emotionally complex music that's as familiar and accessible as '90s radio tunes you've forgotten the names of.
"When the rain clears we'll go driving / find someplace to get happy for an hour or two," songwriter Justin Osborne sings on the propulsive "Last Century." "I can see you in the driveway / smiling, licking your left front tooth / I remember you." Sonically, it's a reminder of what was so exciting and fresh at the time about the first two Foo Fighters albums. The sensory detail is on point, thanks to Osborne's economy of language and ability to craft a scene, as he welcomes the listener into a treasured memory.
Lead single "Homeboy" opens with a Western gallop, but expands into an ecstatic, Pinkerton-esque fuzzscape on its chorus. It and road song "Livin' in America" both celebrate the transformative power of travel, but from the perspective of someone without privilege or means.  In the spirit of the classic "I've Been Everywhere," "Livin' in America" mostly name-drops cities in the Lower 48, with a shared implication in both songs that the lyricist has seen these places via touring.
There aren't many stumbles on Ever Since I Lost My Mind, but "Cocaine" is one of them. The chord structure and melody are almost note-for-note the same as "House of the Rising Sun." It's spacious and tragic and slow, with a dolorous Southwestern outlaw flavor, but it's hard to listen around the similarities.
In terms of the non-rockers on Ever Since I Lost My Mind, SUSTO draws from many wells. "If I Was" reinterprets the traditional "If I Had a Hammer," while the peppy R&B of "Weather Balloons" would sound right at home on Toro Y Moi's Underneath the Pine or the latest Love Language record. The stoner-friendly "House of the Blue Green Buddha" is authentically beachy.
"Manual transmission / I can drive it, but I won't / 'cuz it reminds me of you," Osborne sings on magnificent Americana number "Manual Transmission," yet again choosing exactly the right details to make his heartbreak real and accessible. And that, really, is the core of the new SUSTO record. For the fantastic textures and top-notch production values, there's a beating heart at the center of these tunes, be they country laments, sweeping grand piano melodrama, or '90s-esque rock jams.
---