ALBUM REVIEW: SUSTO Takes an Honest View on 'My Entire Life'
---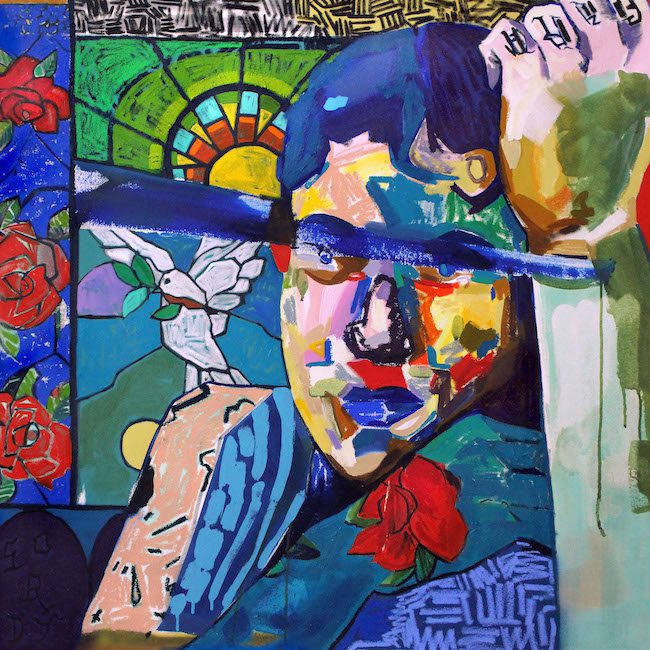 SUSTO, as always, contains multitudes.
The Charleston, South Carolina-based outfit has always functioned as a quasi-band in the Wilco mold, with singer-songwriter Justin Osborne at the helm. With his catchy, sharply observed musings, he and a close set of collaborators create an expansive sound that dissolves '90s grunge-pop, beach bum spiritualism, 2010s indie rock, and jammy psychedelia into the band's country-rock foundations.
For as exciting a mélange of sonic influences that the band presents, though, it is Osborne's lyrical skills and distinctive perspective that drives the larger arc of SUSTO. From their 2014 self-titled debut that chronicles Osborne's religious upbringing in small-town South Carolina and assimilation into relative big-city life in Charleston, SUSTO songs tend to stretch out prismatically from his personal experience. My Entire Life, the fifth SUSTO full-length and the second for New West Records, is no exception, chronicling the life of a traveling musician grappling with drugs, divorce, family, romance, and getting older, all at the same time.
There's a musical buoyancy, a hallmark of SUSTO's sound, to many of the tracks here, lending a party punch to the opening salvo of "Rock On" and "Mermaid Vampire." The former is a raucous road warrior confessional-turned-boast ("I get stoned in the mornin' / I start chasing lines / Tell you the truth, I got the microphone blues / but I give it to them every night"), while the latter is a jaunty, light-hearted love song that rides propulsive percussion and a Beck-style postmodern guitar riff. The romantic vibes continue on "Mt. Caroline," a sweeping indie folk track that grapples with new love emerging from the wreckage of the past, and the trippy exploration of "Optimum Artist."
These songs sit alongside more nuanced explorations of romantic falling out, including the devastating "Double Stripe" ("hey we always had a good time / until them double striped road lines / said I would never see you again") and the ruminative "Rooster" ("I feel like I could die / And do a little bit better"). These songs share a similar tone to "Tina," a song that paints a portrait of the narrator's mom dealing with the meth addictions of her two sons.
Despite what seems like disparate themes, there's a natural throughline that surfaces in how Osborne foregrounds his own position so honestly. The title track, which also happens to feel like a potential radio single, also serves as a thesis for that idea. "If life is a canvas, I wanna fill it up / With landscapes and portraits, and brushstrokes of love," he sings in the second verse, before launching into a true pop anthem of a chorus — "Heyooo, there you go / Peace on Earth, I want it though / I can see it now" it goes, with Osborne stretching out the reverb-drenched syllables beneath an ebullient wash of instrumentation.
Youthful yearning, wizened experience, and still-flickering hope sit side-by-side in a statement of renewed purpose on My Entire Life, making the band feel matured and vital at the same time.
SUSTO's My Entire Life is out July 28 on New West Records.
---