Raye Zaragoza Confronts Tough Topics Tunefully on 'Woman in Color'
Posted On October 20, 2020
---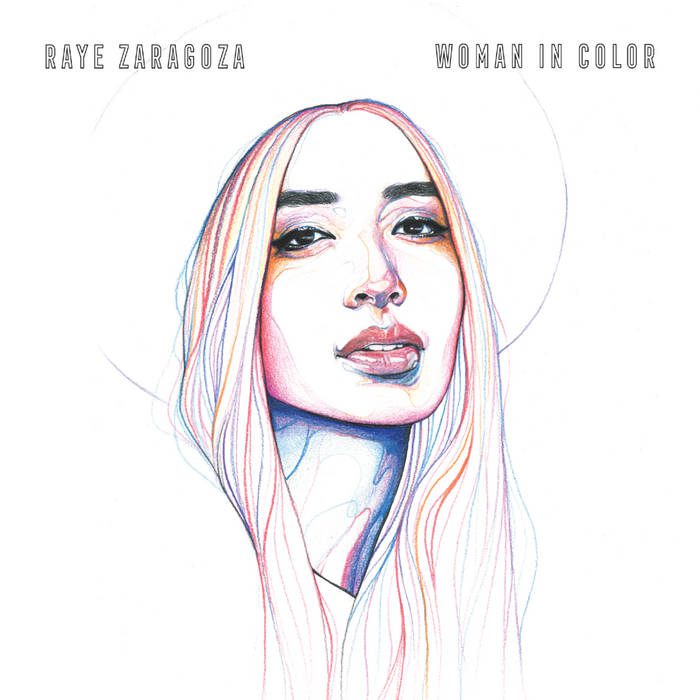 On her sophomore album, Woman in Color, Raye Zaragoza confronts her audience with powerful, strident protest songs — the kind of direct, timeless lyrics that everyone with a guitar has been reaching for since November 2016. Few have succeeded, and Zaragoza is at the head of the class.
Woman in Color, produced by Grammy-nominated producer Tucker Martine (Neko Case, My Morning Jacket, First Aid Kit, The Decemberists), has a sleek pop sheen, but its luxurious feel can't detract from the difficult experiences Zaragoza relates in her lyrics: racism, sexism, murder. Overall, Woman in Color is reminiscent of Brandi Carlile's ability to make a strong statement couched in comforting music.
From the outset with "Change Your Name," a re-imagining of Zaragoza's Japanese grandparents setting up shop in the States and the attendant alienating experiences, we see Zaragoza's unique ability to coax the listener into her story with gentle guitars and her beautiful voice — only to push them hard out of their comfort zone with difficult truths.
"The It Girl," a tense, poppy song, is an interesting follow-up. The song narrates Zaragoza's personal experiences finding her place in a society that holds whiteness as the standard for beauty. The song is quite distinct from anything else on the album — it seems to be a speaking to a world outside of folk music, and Zaragoza's feeling of isolation within that world.
While the album has its lighter moments, like the sublime love song "He Calls Me River," Zaragoza's strengths lie in her ability to distill complicated issues into clearly stated arguments for a better world. To that end, "Red" is a gorgeous example of storytelling, a cry against the little-noted femicide of missing and murdered Indigenous women on reservations and reserves throughout North America. "Red" is very much the centerpiece of this record, a testament to Zaragoza's explorations of her own Indigenous identity as well as a vivid portrait of a crime that is older than this nation.
The last two songs on the album make an interesting continuation of the themes in "Red." Zaragoza's scathing indictment of the current folk music scene, "They Say," decries the corruption of a populist art form into the preserve of wine-drinking suburban white liberals. Similarly, "Ghosts of Houston Street" is a fitting capstone to the album: a farewell to the Lower East Side, where Zaragoza grew up. By grouping these songs together, Zaragoza illustrates the links between gentrification and colonization; the sublimation of a populist art form in a neighborhood that serves as the city's nexus of immigrants, NYU students, and, once upon a time, folkies. All set to gorgeous string arrangements.
Woman in Color is a bold statement, as intentional in its overarching narrative as it is in the craft of each track. In her sophomore effort, Zaragoza, one of three finalists in No Depression's 2019 Singer-Songwriter Contest, weaves a story that is both personal and global in its settings, a story of history's cruelties and our innate human capacity to prevail.
---