Announcing Our 2019 No Depression Singer-Songwriter Award Finalists
---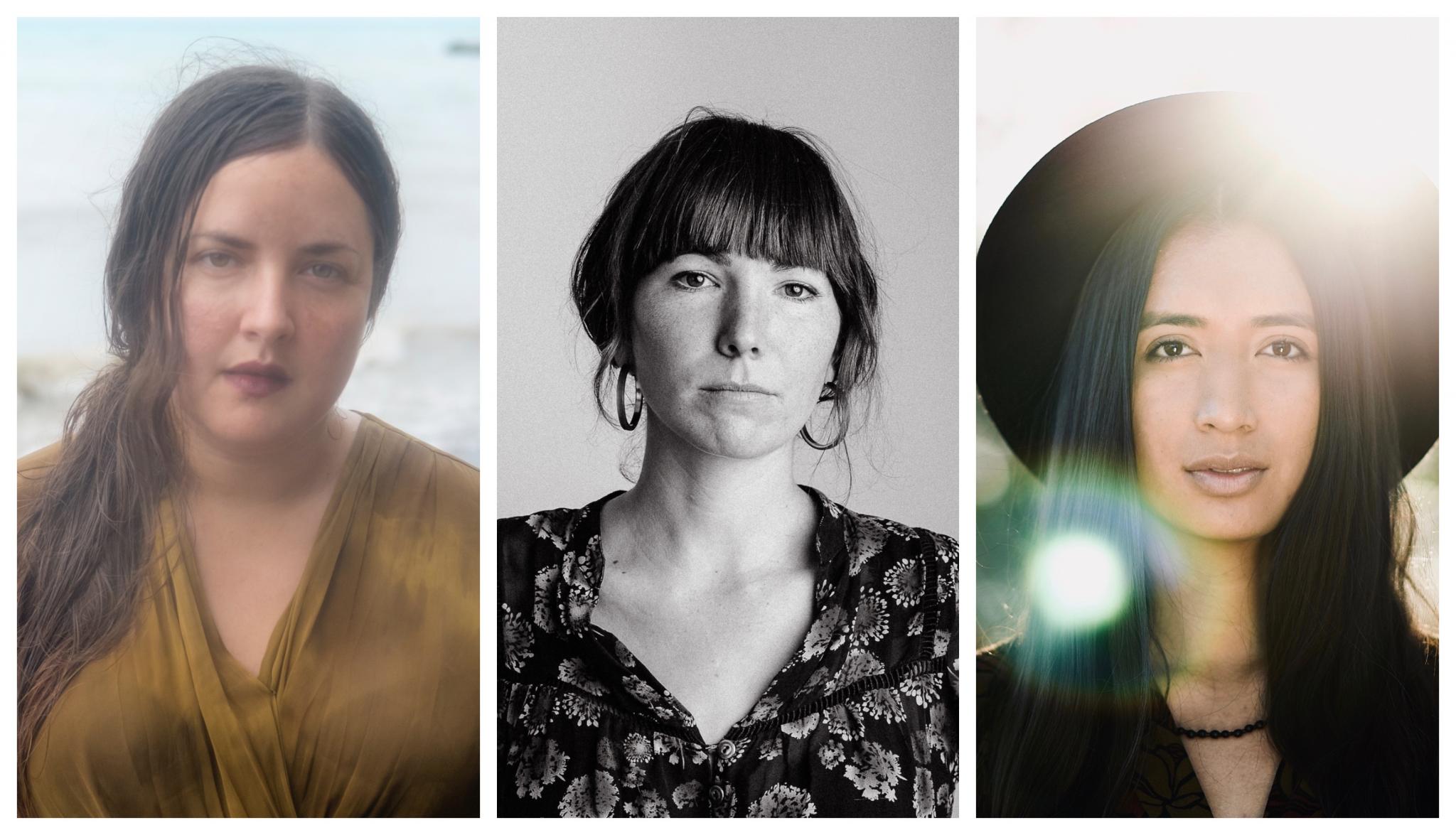 From left, Abigail Lapell, Anna Tivel, and Raye Zaragoza.
The No Depression Singer-Songwriter Award, in conjunction with the FreshGrass Festival, is now in its third year, and every year the submissions blow us away. We get songs submitted from both coasts and a whole lot of places in between, and even some places across the pond. Big cities and tiny towns, musical hotbeds and places that aren't on the musical map at all – yet.
After reviewing more than well over 100 submissions, we're thrilled to share the news of our three finalists for 2019: Abigail Lapell, Anna Tivel, and Raye Zaragoza. Each will get $500 and an onstage set at the FreshGrass Festival, Sept. 20-22 at MASS MoCA in North Adams, Massachusetts.
The first-place winner, determined by a jury at their festival performance, will win an additional $4,000, a recording session with Alison Brown at Compass Records, and a main stage performance slot at FreshGrass 2020.
Now it's time to meet our finalists! These are bios submitted by the artists (edited here for space) along with a selection of their videos.
Abigail Lapell
Toronto, Ontario
abigaillapell.com
Call it prairie noir or Canadiana desert rock: Toronto songwriter Abigail Lapell sings haunting, gorgeous modern folk songs. Her sophomore album, Hide Nor Hair, won a Canadian Folk Music Award for Contemporary Album of the Year in 2017. Since then, Lapell has been on the road, touring across Canada, the US, and Europe and performing on vocals, piano, harmonica, and finger-style guitar. She's shared stages with the likes of Tune-Yards, Andy Shauf, and Jenn Grant, and appeared at festivals including Pop Montreal, Mariposa, and Folk on the Rocks. Her latest album, Getaway, was released Feb. 1 on Coax Records.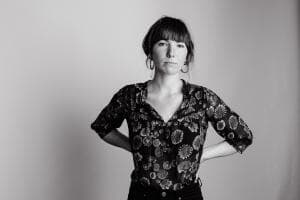 Anna Tivel
Portland, Oregon
annativel.com
Anna Tivel reaches for understanding with her music, that moment of recognition, of shared experience. There are hundreds of thousands of miles on her touring odometer and each town is a tangled web of heartache and small reasons to believe. She gravitates toward the quiet stories of ordinary life. A homeless veteran sitting on a bench to watch the construction of a luxury hotel. A woman wondering about the life of the daughter she had to give up for adoption. Someone changing shape, someone falling in love, someone all alone. With her four full-length album, The Question, out on Portland's well-loved Fluff & Gravy Records, Tivel continues to touch on a common human thread.
Raye Zaragoza
Los Angeles, California
rayezaragoza.com
Raye Zaragoza is an award-winning singer-songwriter who carries an acoustic guitar and a message. Her quiet yet powerful song "In the River," written in response to the construction of the Dakota Access Pipeline near the Standing Rock Sioux reservation in North Dakota, resonated strongly with listeners and went viral in late 2016, garnering half a million views on the video, national media coverage, and a Global Music Award and Honesty Oscar. Zaragoza's music has been featured on Billboard and Democracy Now! and on numerous lists of the best modern-day protest songs, including those by Paste Magazine, What Culture, and Overblown. She has also performed live sessions for Paste, Daytrotter, and FNX and was a speaker at SXSW 2018.
Lauren Pratt, the 2018 No Depression Singer-Songwriter Award Winner, will perform at this year's FreshGrass Festival. Read our interview with her here. And read all about our 2017 award winner, Emily Keener, right here.
Check out the finalists for the other 2019 FreshGrass contests — Band (read about the recording experience of last year's winner, Man About a Horse, here), Banjo, Fiddle, and Mandolin — here.
---