Neil Young Brings the Past into the Present with Long Lost 'Homegrown'
---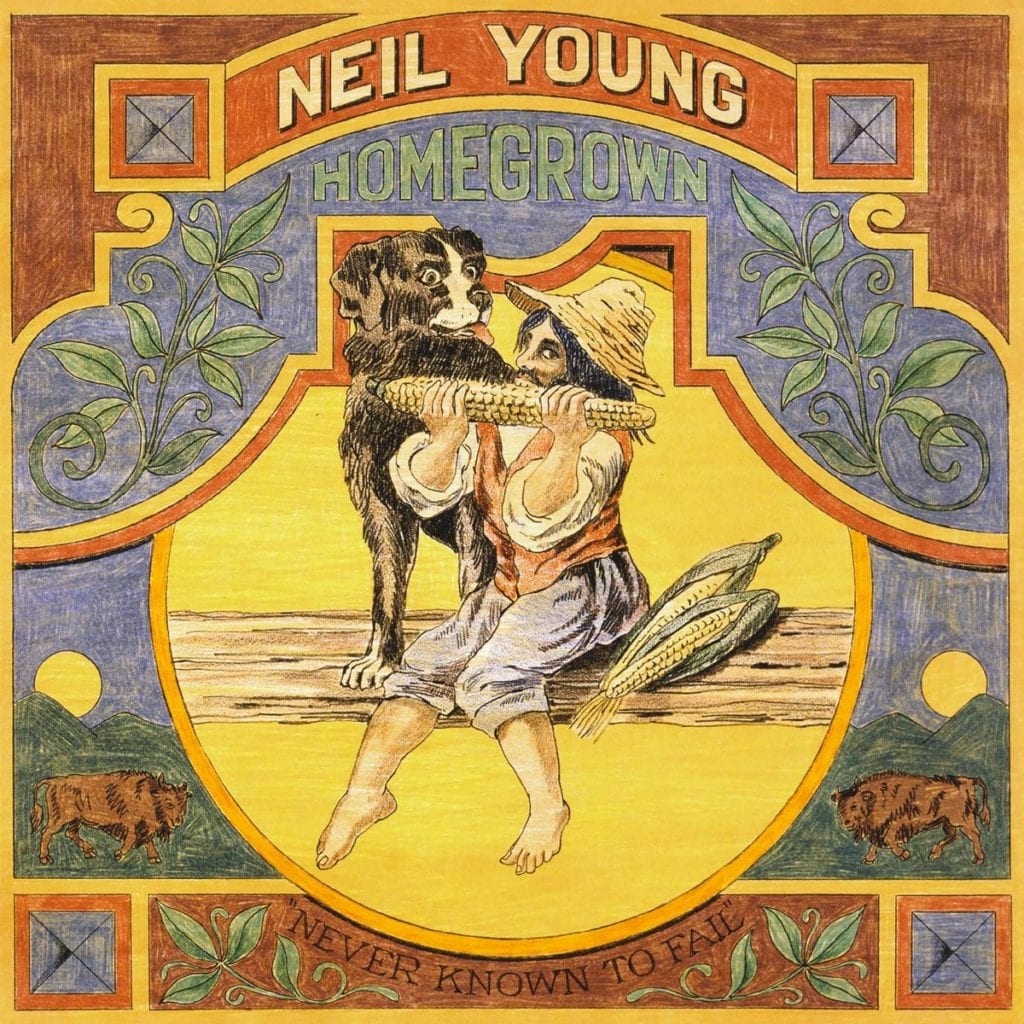 "I apologize. This album Homegrown should have been there for you a couple of years after Harvest," Neil Young laments in a letter penned nearly five decades after the release of 1972's Harvest. Though Homegrown has gained a near-legendary history over those lost decades, and some tracks have seen the light of day here and there, fans have never heard the LP the way Young intended. Originally recorded in analog in the mid-'70s — the original mixes have been restored by John Hanlon and mastered by Chris Bellman at Bernie Grundman Mastering — the album, according to Young, was meant to serve as a sort of connection between Harvest and 1978's Comes a Time.
Taking Young at his word, the sprawling, psychedelic closer of Harvest almost perfectly fades into the warped beginning of "Separate Ways," taking the listener back to the acoustic sounds of tracks like "Heart of Gold" and "The Needle and the Damage Done." As if somehow knowing Homegrown wouldn't come off of the shelf until 2020, and prophetically contradicting his present-day letter, Young opens "Separate Ways" with the simple line, "I won't apologize."
Homegrown is a beautiful trip back to the mid-'70s, to a specific time when Young was writing songs about weed ("Homegrown") and recording his ramblings about a dream he had that culminated with a lost baby whose parents were found dead in a parking lot ("Florida"). The beauty that would have no doubt stunned fans in 1975, and that still stands out today, is found in a simple track like "Kansas," where Young, with the help of his guitar and little else, takes a stroll through confusing love, or maybe lust, as he sings, "Hold on, baby, hold on / It doesn't matter if you're the one / We'll know before we're done." And in what would have been the first released recording of "White Line," a jam that served as the second track to Neil Young and Crazy Horse's 1990 Ragged Glory, Young shares a more subdued take with the help of Robbie Robertson trading some guitar licks with his harmonica.
It's not all dreams and subdued acoustic tunes, though. The softer "White Line" is immediately followed by "Vacancy," Homegrown's all-out rocker that finds Young singing, "Are you my friend? Are you my enemy? Can we pretend to live in harmony? / Vacancy, vacancy." Though these lyrics were written almost 50 years ago and would have first been heard mere months after Nixon left the White House, they could very well turn into the anthem of 2020.
In the letter where Young offers his apology for the delayed release of Homegrown, he ends his correspondence by stating, eloquently and firmly, "Come with us into 2020 as we bring you the past." Though it's hard to listen to Homegrown without trying to fit it into Young's body of work in the '70s, not to mention trying to find that spiritual and aural connection between Harvest and Comes a Time — the harmonics on the latter's opening track, "Goin' Back," are the perfect segue out of Homegrown's closer, "Star of Bethlehem" — it will long stand as a pure joy for fans young and old. No apology needed, Mr. Young. Homegrown is exactly what we need for this very moment.
---