Justin Townes Earle Looks Back to Grow Up
---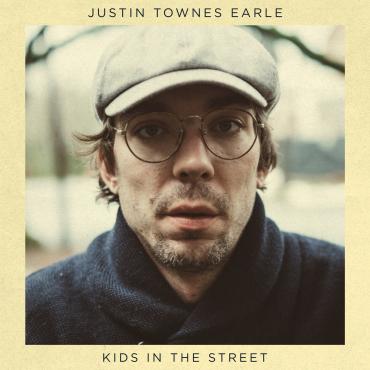 Justin Townes Earle has put a little more pep in his step. Following his heavier companion records Single Mothers (2014) and Absent Fathers (2015), he seems to have found some buoyancy in his new release Kids in the Street. Perhaps it's the clarity that comes from sobering up, falling in love and getting married, but Earle possesses a laser focus on Kids in the Street. His arrangements are smoky and twangy, a potent blend of blues, country and roots, shaken and stirred and leaving rings on top of a tinkling piano in a buzzing, dark bar. He looks back on past foibles with acceptance and looks to the future with optimism.
"What's Goin' Wrong" captures Earle in this fresh mindset moist pointedly. As he describes feeling off, in mind and body, he realizes it's because he isn't used to things going so well for him. He's also exploring how he deals with alone time, when he's away from his wife, left to his own devices and unsure what to do with himself. "This time I think I got it right/After all this time/I got a good feelin'/I know what's goin' wrong/Ain't been drinkin'/Ain't been sneakin'/Around the halls uptown/Tryin' to change the way I'm feelin," he sings, alongside a loping steel guitar, a smooth fiddle, and some dusty percussion, like an old timey, slow and steady honkytonk.
The songwriting on Kids in the Street is some of Earle's smartest and cheekiest. Whether he's getting nostalgic for his youthful exploits ("15-25"), spontaneous trips to Memphis ("Maybe a Moment"), or he's touting the pros of women with short hair ("Short Hair Woman") and practical cars ("Champagne Corolla"), Earle's lyrics are clever and his vocals sound energized and clear. There is so much more swagger here than on his last two records, and we are reminded of the Justin Townes Earle we came to know and love early on. He sounds like he's having way more fun on this record than he's had in years, and that's what makes it such an infectious, enjoyable listen.
---