Justin Townes Earle Spins Stories of the Saints Among Us
---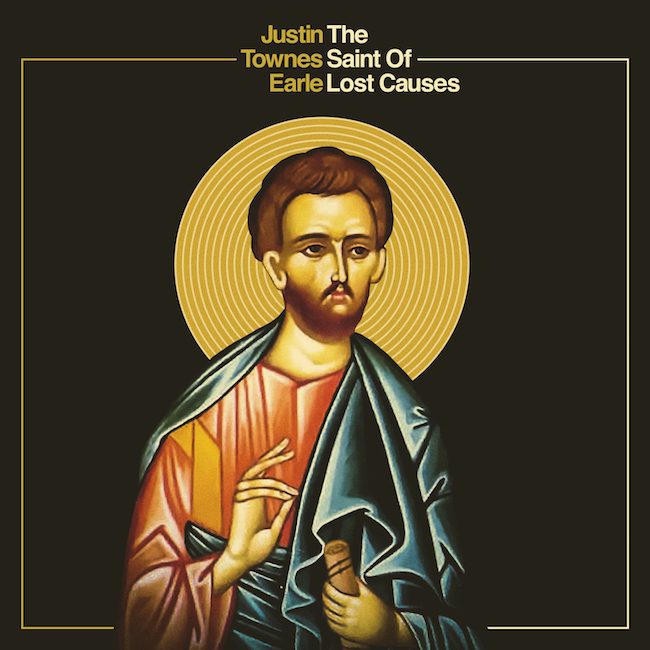 Saints, in the traditional sense, are hard to come by these days. Today, saints are folks who help people who can't help themselves, who speak against social and economic injustices, who find ways to repair the torn fabric of their own little world. Saints are those folks who keep speaking out, keep helping people, keep finding a way out of no way even when the odds continue be stacked against them, even when the cause appears to be lost. With guitars and vocals blazing, Justin Townes Earle and his band deliver a set of songs that tell stories of lost causes.
Paul Niehaus' mournful, yet transcendent, steel guitar opens "Mornings in Memphis," a tune whose gently swaying guitars and spiraling steel on the instrumental bridge recall Jackson Browne's "Linda Paloma" and unveil the desolation and hope, the desperation and redemption that float through every song on the album. The speaker is a homeless person who doesn't know where he might find, or be able to buy, a cup of coffee or to hustle some change, but the sunrise over the Mississippi and the beauty of the river itself redeems his morning. The title track, a slow-burning minor chord folk blues with shimmering guitars providing a wall of sound behind Earle's vocals, reveals the duality of human nature. We often live through devastating cruelty and hurt: "It's a cruel world / It ain't hard to understand / You got your sheep / You got your shepherd / You got your wolves among men." There are plenty of wolves among men in the songs on the album; the boogie-woogie "Flint City Shake II" unveils the ongoing crisis with dirty water in Flint, Michigan, and the mayor's persistent refusal to admit anything is wrong with the water. The blues talker "Don't Drink the Water" calls out the "sons of bitches" in West Virginia poisoning the earth and water. "Over Alameda" opens with bright steel licks as it tells the story of a young mother searching for hope on the right side of town; the steel guitar mimics the woman's loneliness and hope. The spare opening of "Frightened by the Sound" conducts into the quiet complexity of the ups and downs of all the relationships — personal and social — in which we find ourselves today.
Earle knows how to tell a compelling story, creating characters that reflect the full range of human nature in settings that reveal the ugliness and beauty of the world that closes in on us sometimes.
---